Ok, as above i have been using a A2Z adapter on my 98 FSR since i bought it, it works OK, but twice now while attempting a steep climb and me stopping + holding the brakes, the A2Z adapter has rotated back on the dropout, this is a pain.
So i ordered the Onza adapter to see if it will fix things.
And it fits.....
You can see where the A2Z adapter has scratched the paint away on the dropout
the bike is currently in the man cave drying out as i have resprayed both dropouts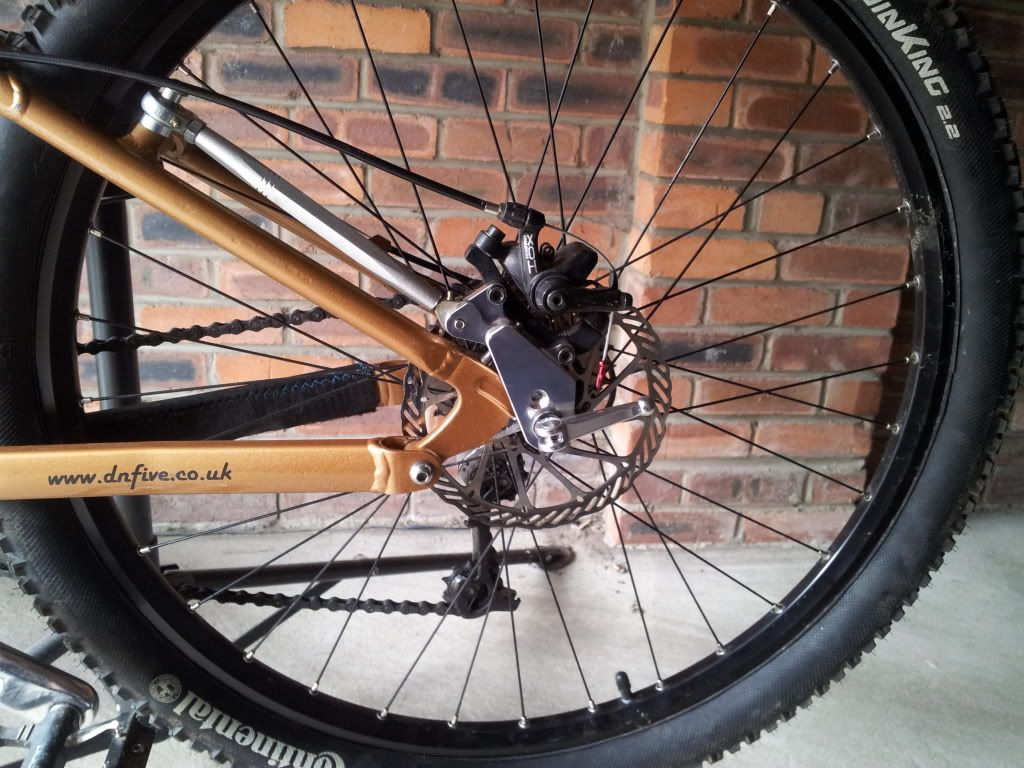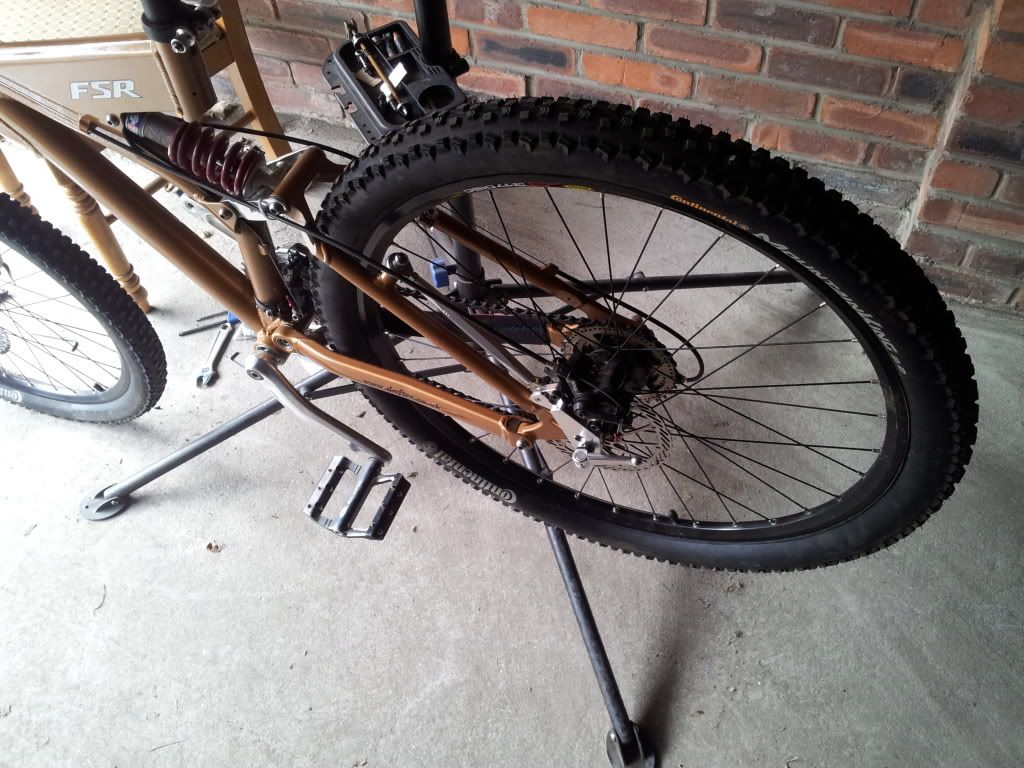 Some thoughts, one of my dropouts is a little worn (done before i bought the bike) so i need my QR nice and tight, the supplied QR has broken!?! due to me over tightening it, not a problem for me as i converted the rear axle to a 10mm solid one anyway this after noon and now its bolted up with some track nuts.
You also get a little grub screw that is supposed to go through the adapter and into the dropout, i never fitted this,
1. because when fitted its overlapping the end of the dropout anyway, so i could not get a clean part of metal to drill the hole.
2. removing my rear wheel is a little bit trickier now because the adapter looks like its also for vertical dropouts, so it needs rotated a little to allow the wheel to come away from the dropout.
On the A2Z adapter i had to loosen all the allen head bolts then rotate the adapter rearwards to get the rear wheel off, with this one you cant rotate it rearwards because its braced up to the V brake mount, if you remove the QR you can get it off a lot easier, i cant do this no more as i converted to solid axle, but i can loosen the rear brake cable adjuster and it gives me enough slack to get the wheel on and off (tested this a few times)
My verdict, this is superior to the A2Z adapter in every way, i was never realy confident in the A2Z adapter, mainly because its free to slide about if you go backwards, this Onza one seams a LOT more secure, and looks a bit more trick!!