I was lucky enough to pick up some Tune cranks from a very nice guy - on here as it happens - vielen dank Marco.
The guy that he got them from, had had a go at stripping the black ano on one crank and then got bored.
They had potential - but needed the spider removing to do it properly.
So a chat with Wadsy, a few ideas bounced about - and we have a plan.
I leave the cranks with him and not long after, I get an email with some pics attached.
The Wads-Meister had worked some magic! I think it goes without saying, I was pretty pleased with what I saw.
Chapeau Wadsy!! What a star!
You have put a nice ray of sunshine in my otherwise dismal week. Thanks
So as bought they looked like this.
And then they looked like this!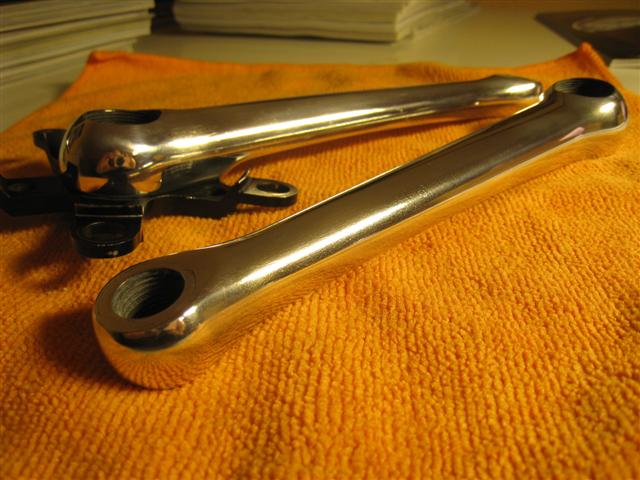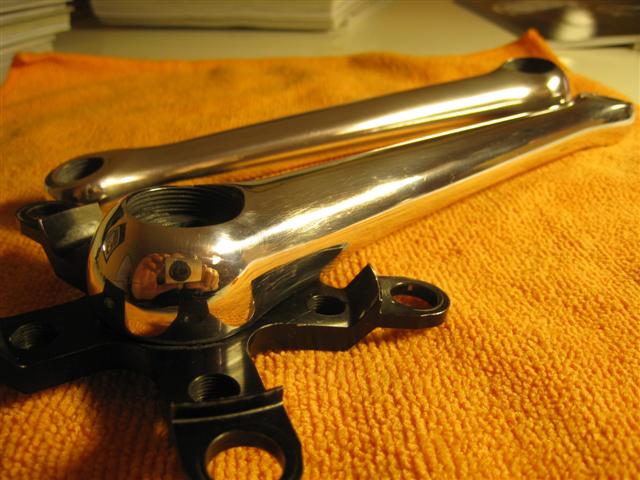 _________________
Wanted: Trek XO2 54cm

Running:- Orange AluO; Orange Gringo; Orange Evo2; Trek Madone 6.9 SSL; Trek 1500 SLR
In Progress:- Orange Elite; Trek Elite 9.8
Selling:- Orange Sub3; Orange O2
Sold :- Merlin Titanium; Specialized 99 FSR Elite; Orange Mr XC; MountainGoat WhiskeyTownRacer; Orange AluO