Hi guys.
I'm kinda new here, having been into Mtn bikeing some years ago well it was that long ago the GT RTS's were brand new, that's what I rode I loved it, until one night I got my garage broken into and the kit got stolen.
Anyways after quite a few years, I happend to be surfing EBay as you do, and came across this old Proflex.
On a whim and a few beers I purchased it for 150 pounds.
On getting the bike home and a full inspection, I discovered it needed a lot of work.
The frame was in a pretty bad way, so I set to work hand sanding wet and dry, 20 plus hrs on the frame later it looked not to bad.
A few other bits and bobs, this is what I've created, mite not be to some of your tastes but I'm happy with it do far.
See what you guys think.
Cheers
G
This is it's condition on pick up from the EBay seller.
Then came the strip down.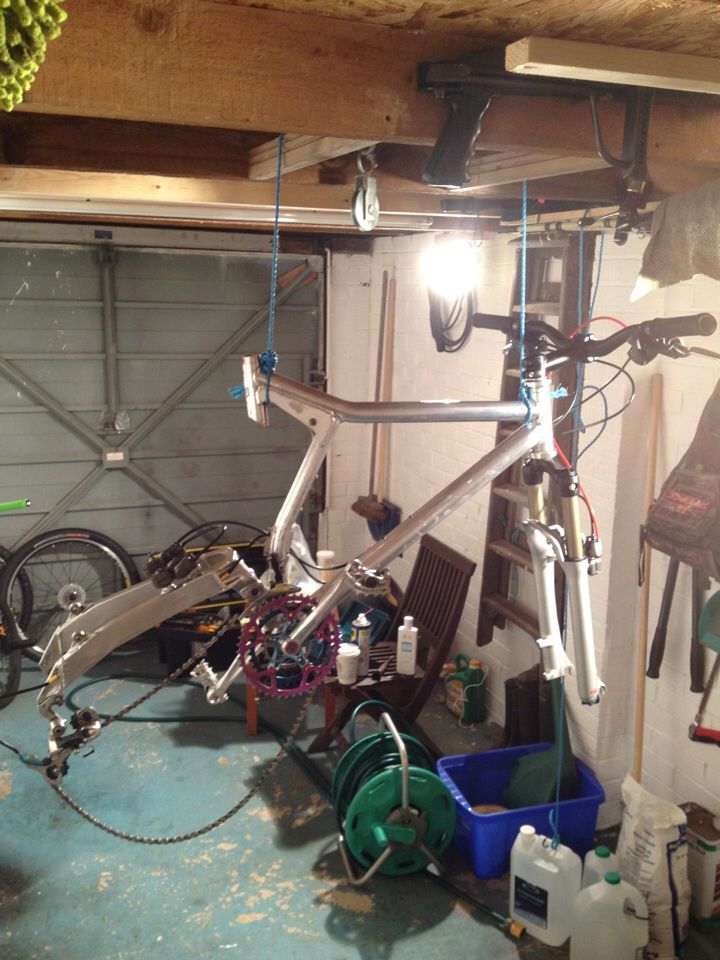 Frame sanding / wet and dry.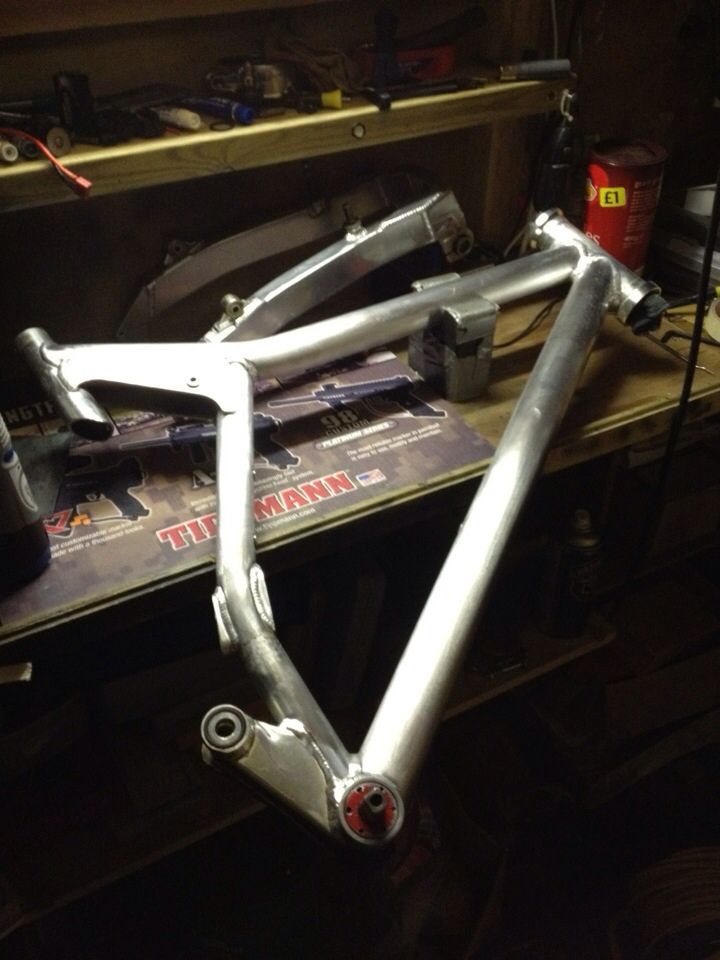 Stickers and such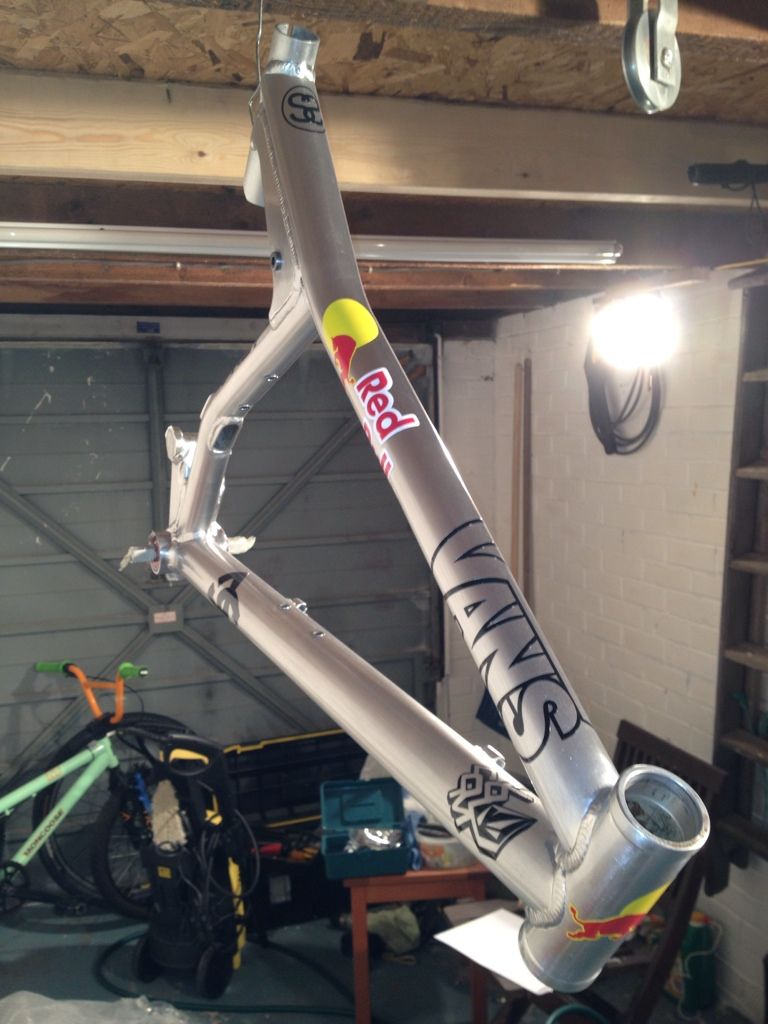 Started the re assembly.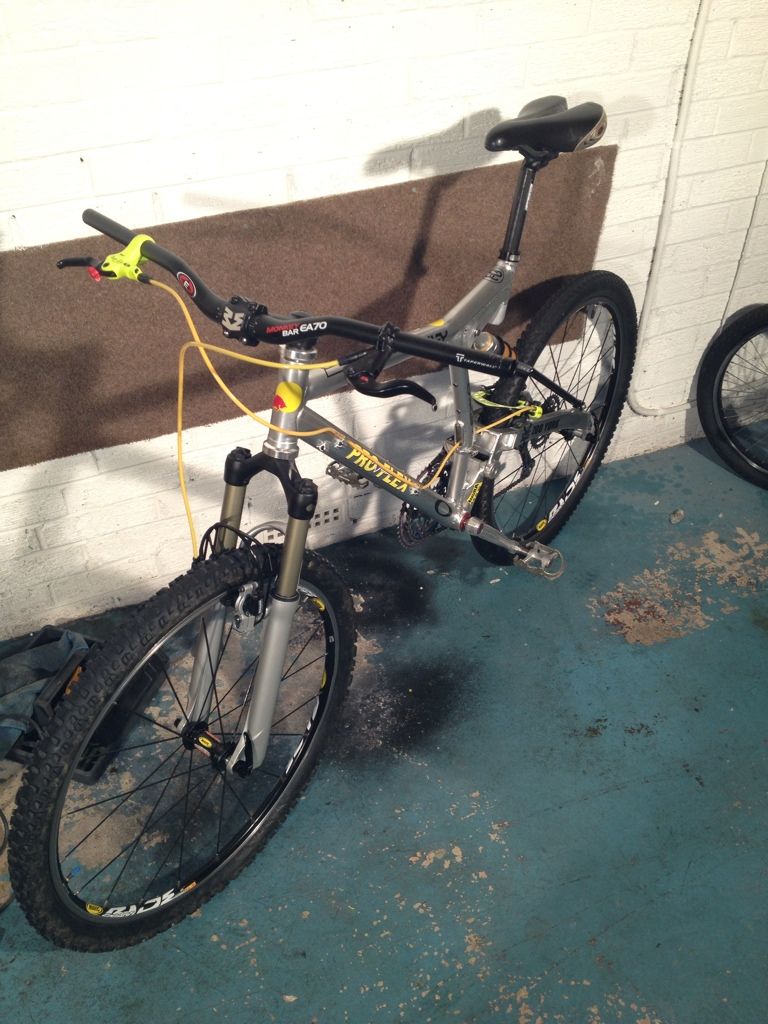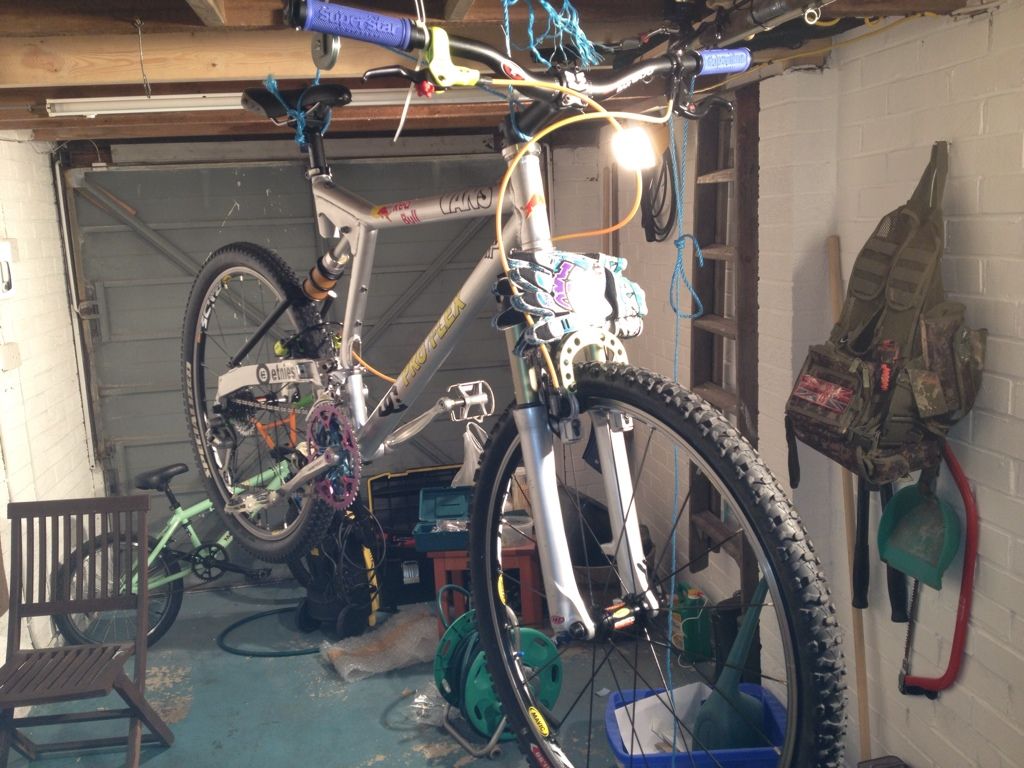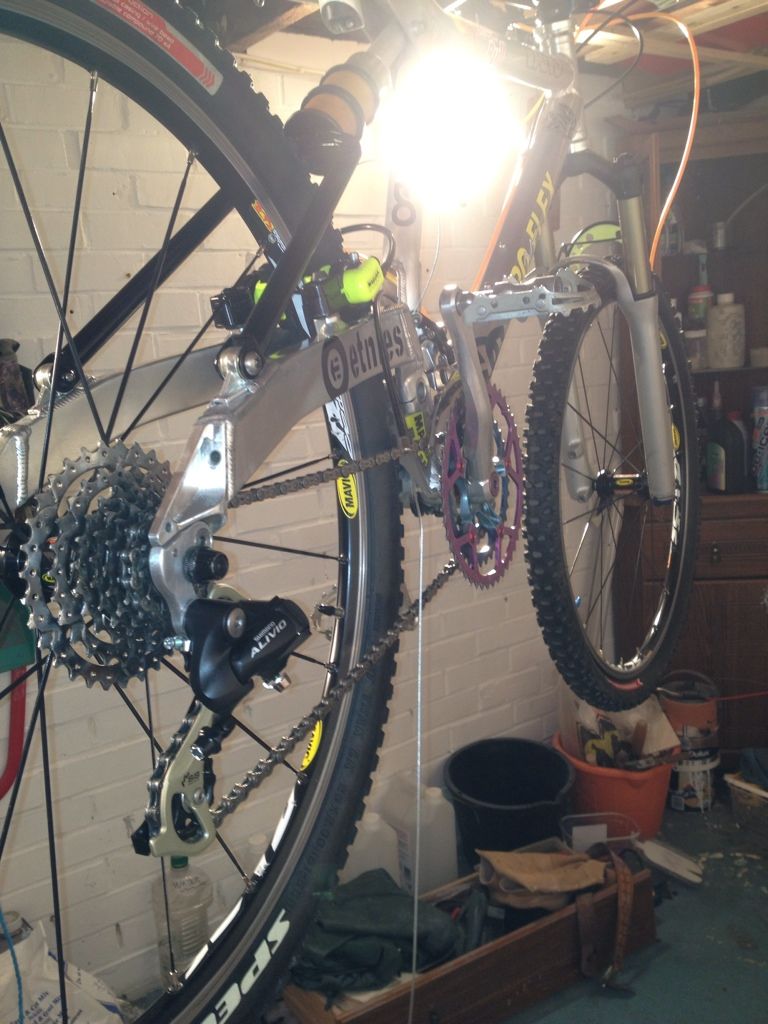 Right as you can see I've put quite a fair bit of time and effort into this.
Looking forward to hearing what you guys think.
I'm also on the look out for some Girvin Vectors for the right price.
Thanks
G