trickylad wrote:
makster wrote:
I picked-up this last week...
http://www.ebay.co.uk/itm/250977318987? ... 500wt_1288
I love the look of the skinny Prestige frame and it feels nice to ride (albeit that I've only taken it around the block so far
).
I bought it as a stand-in until my new Canyon arrives in March.
I've already fitted a shark-fin to it
I wondered what that green skinny thing was in your facebook pics mark. Hope it rides better than it looks...
Bloody cheek
I think it looks rather nice.....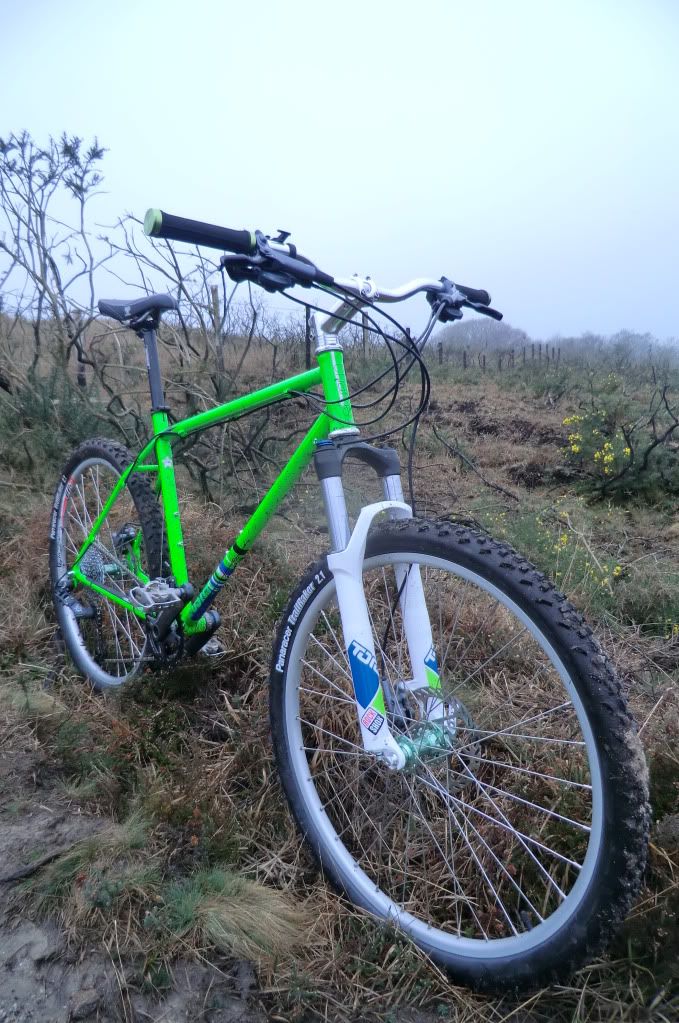 I really enjoyed riding it. I did a 25 mile route that was mix of soggy sandy heathland, very muddy singletrack and some fast chalky downhills and it took it all in it's stride.
If I was going to keep it then I'd be looking to swap out the forks, but the rest of the kit worked a treat.
It was a shame that my favourite section of twisty singletrack was more like a swamp but it handled the twisty stuff that was rideable at speed fantastically.
The biggest smile was reserved for the fast downhill into Corfe though. My GPS logged me at 32 mph, which is just as quick as I managed on my full sus Trek.
I was shaking like a shitting dog on the really rocky downhill at Ballard Down, but that was the only point I really missed the Trek.
Looking forward to putting it through it's nocturnal paces on Weds eve