Cant find a thread for these stunning frames so here goes,
I bought my lancaster off the singletrack forum for £220 and I love it, I was looking for a high end retro kona frame with a budget of about £200 and then this popped up.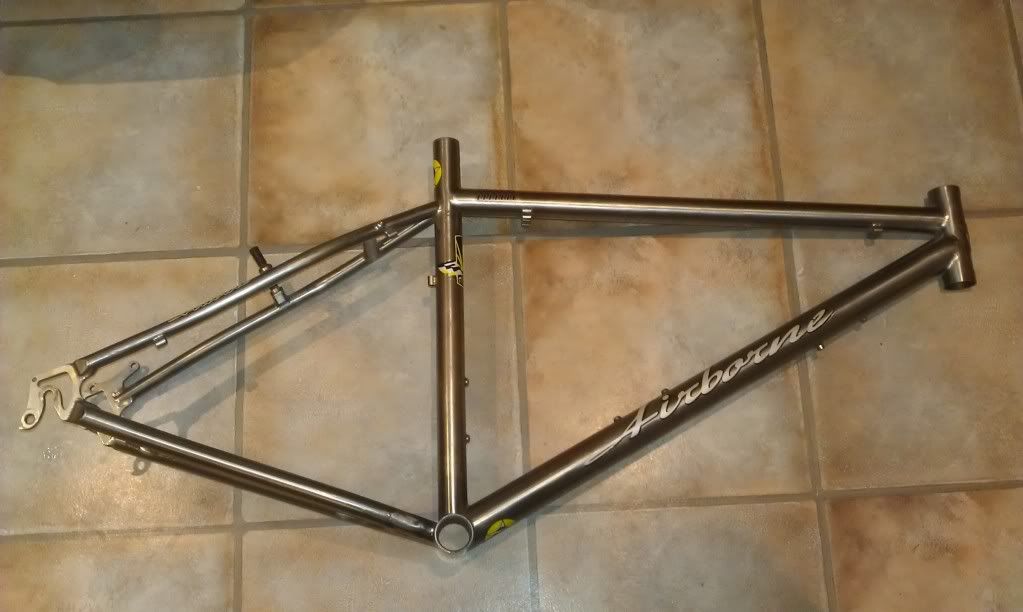 This is the first Ti frame ive ridden/owned so it was quite a treat once it was built, I find it very compliant on the trail, it feels like a steel frame but with more of a "spring" to it, I hav'nt weighed it yet but its pretty light.
the first thing I did was remove the horrible tacky transfers (with nail varnish remover 5mins) and give it a good scotchbright, winner you can keep your kileau's and explosives this bike rocks.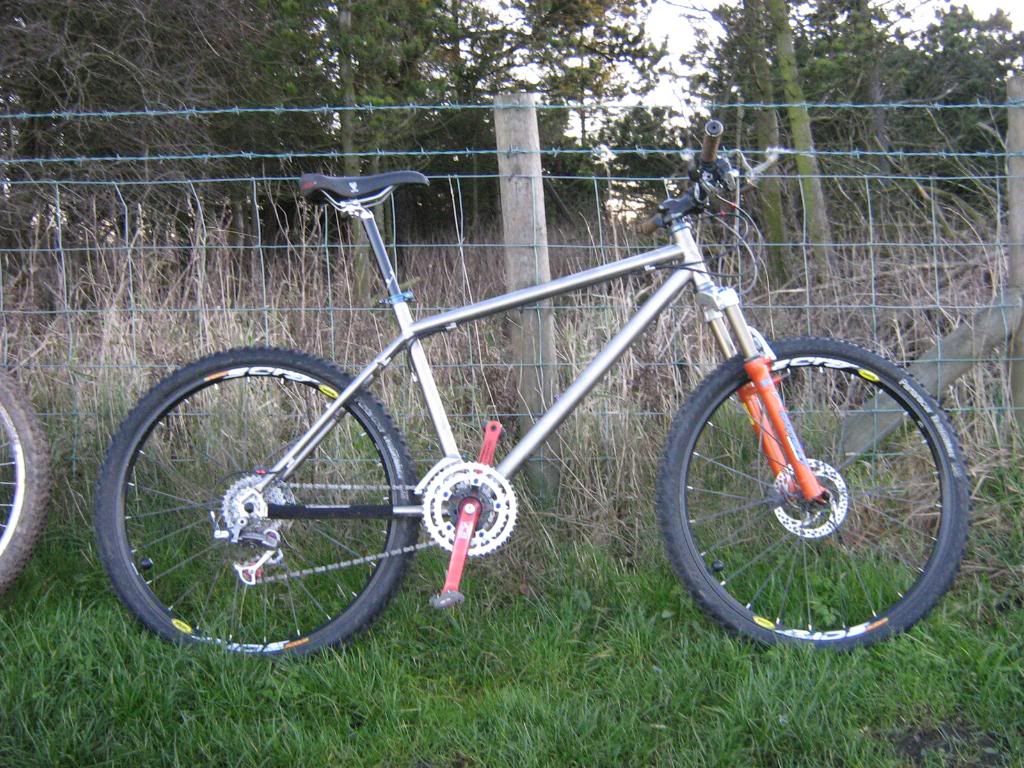 to finish im going for fox forks from about 2005 and maybe some hope brakes,
cheers,
Lee.