Bit late to the party but I do seem to have a SS fetish, ideally twinned with steel frames! :-S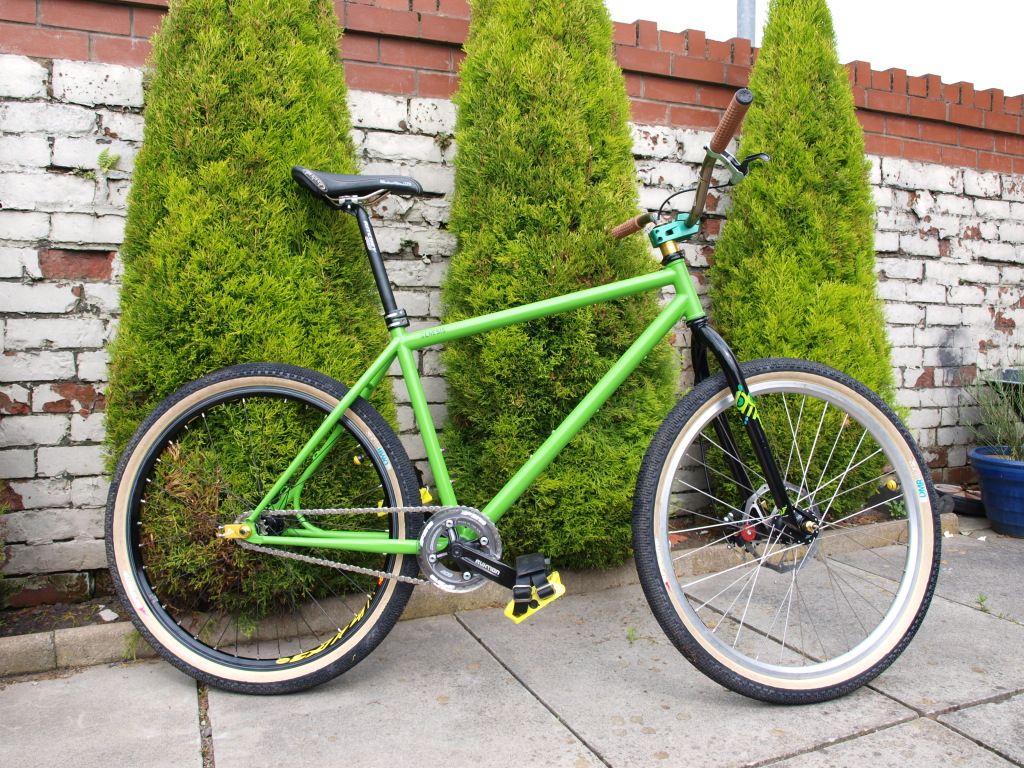 As an experiment it's a sort of Fixed Gear Freestyle lookalike, though at some point I'm going to alter bits and pieces as I go to try out combos, the bar/stem/tyres and maybe try it fixed off road and freewheeling everywhere!
Hope you like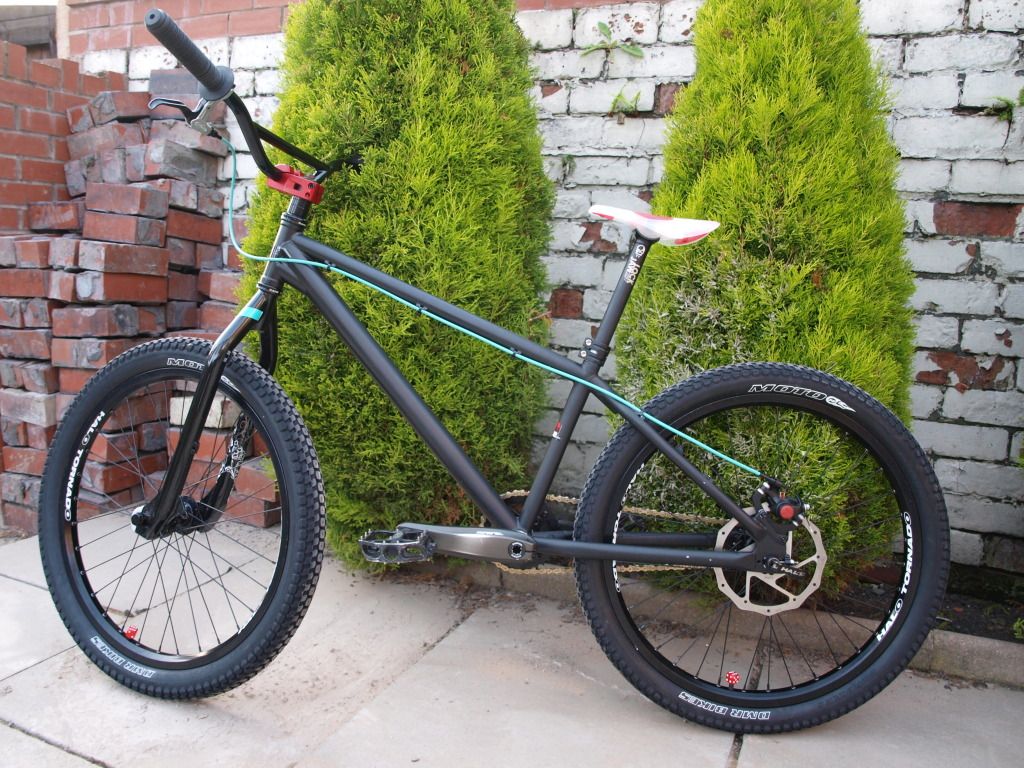 The 24 experiment
and the trio inc slightly customised Day One.
BMX and Trailstar next!