Having posted my 1X1 before I thought I would update with a few changes that have gone on with this very versatile frame:
Usual running and original build for last few years, V brake equipted XS size 14'' running 32 x 16 on 26's: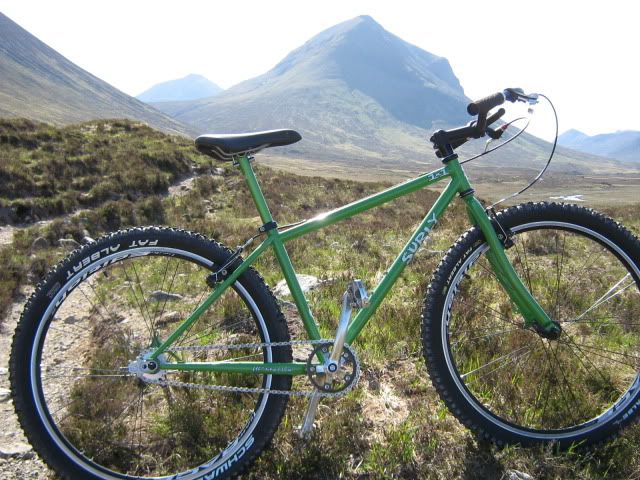 Then this summer, well August, tried out som 29'er wheels, minimal clearance but fit fine, also finally fitted my BB5's:
This pic is before it was finished.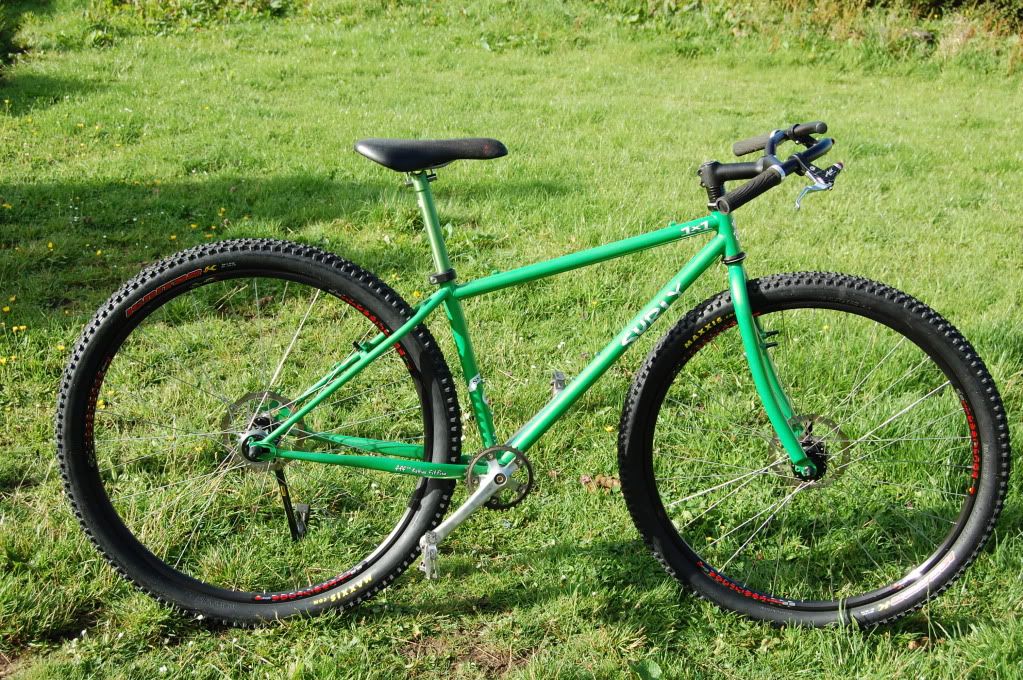 And finally last week I laced up my rims that I have had sitting in the loft for a few years, some Spank Stiffy's onto Deore disc hubs.
Again pic from before I put the chain on and rode away.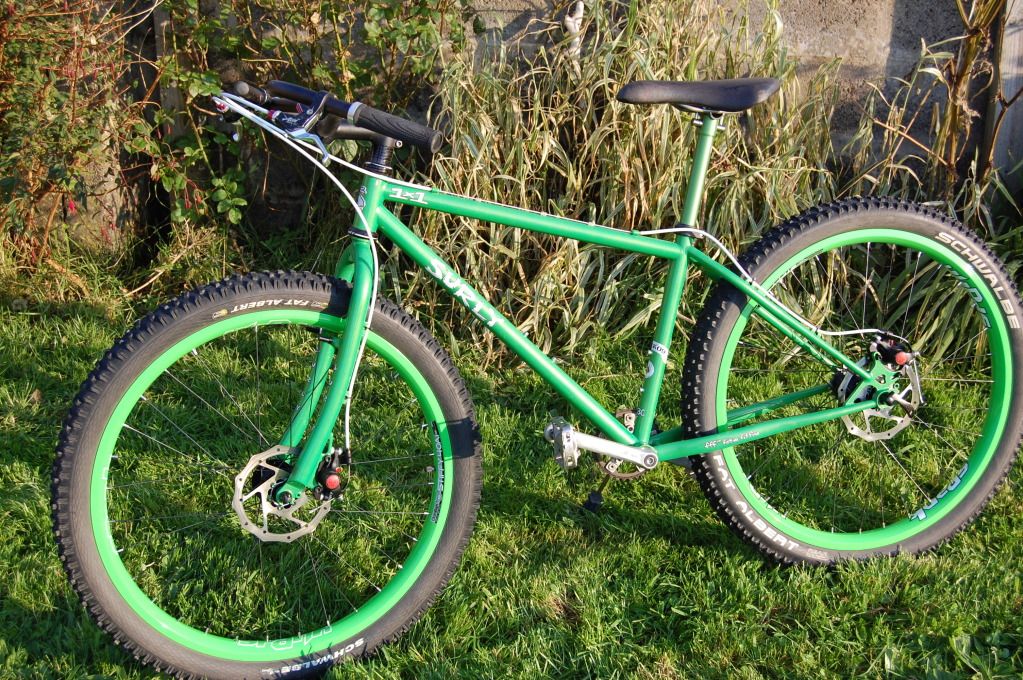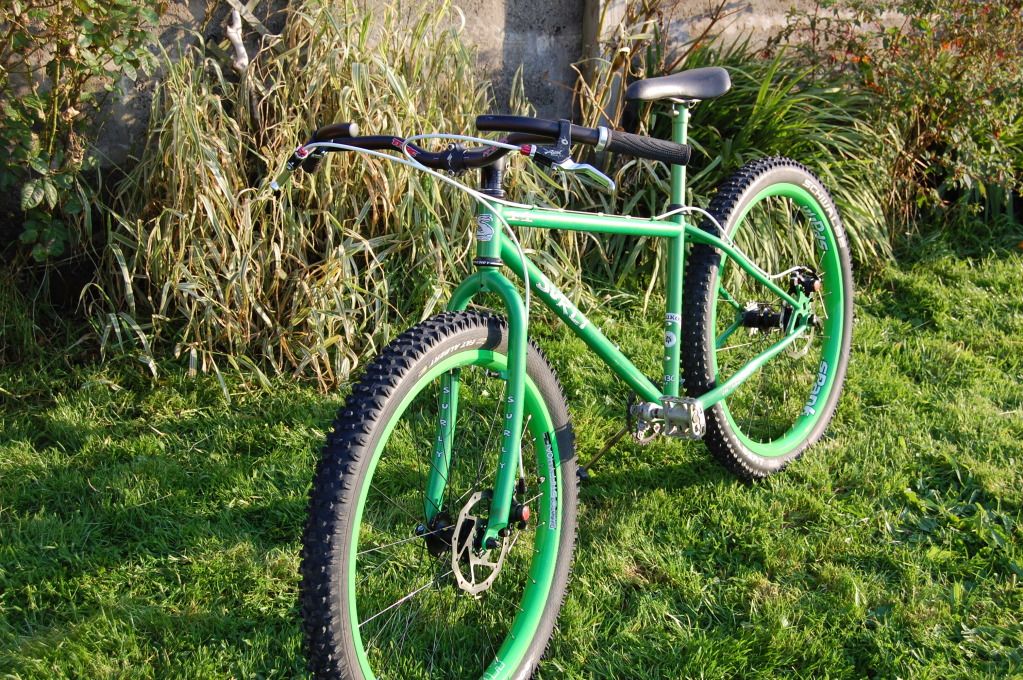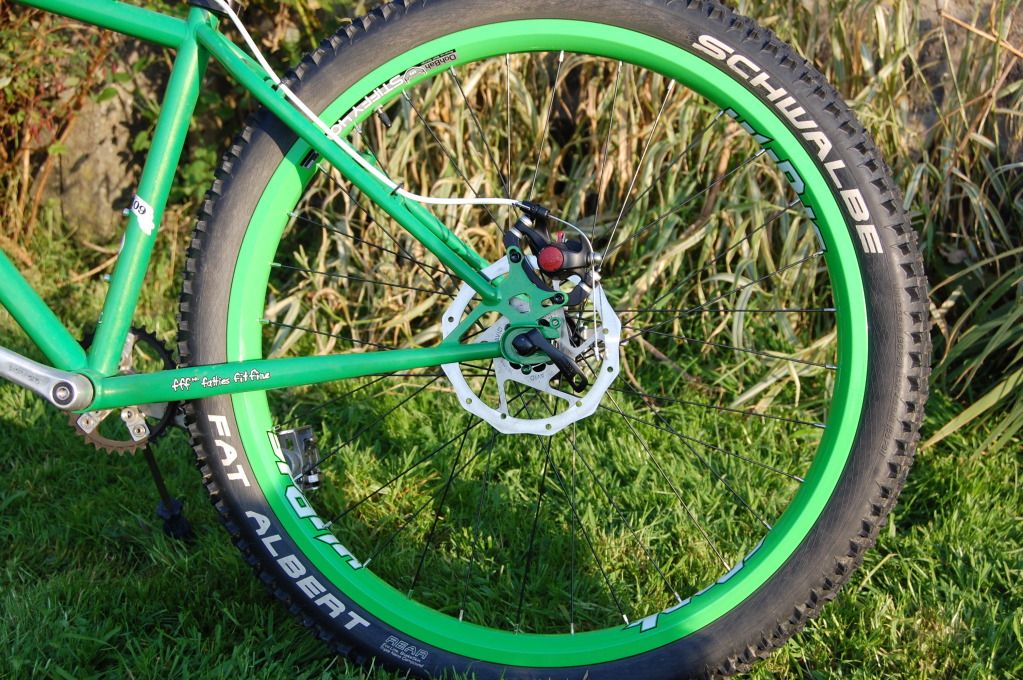 Really love this bike, easily the most fun bike I've ever owned.
Now have a Pugsley frame, fork and wheels to build up into my winter SS
_________________
Carlsberg don't build Singlespeeds but if they did.......they would probably look just like mine.
I've spent half my life on bikes.........the other half I wasted
BLOG:
https://theroadlesspedalled.blogspot.com/