Hi all
Got a problem with my Fox rear shock... I cannot get the shock to move (other than around 2mm of compression)
It seems stuck at it's maximum compression. Also it won't lock out. With the lever in the lock out position it just does the same...
Can't seem to get air into it either and there was evidence of oil around the inflator valve...
It was fine (it's been fitted to a frame I'm building) but seemed to go funny when I put some wheels on the frame and pushed myself down the drive
Below are pics of current state and one of it fitted to the frame (A Tomac 98 Racing Special).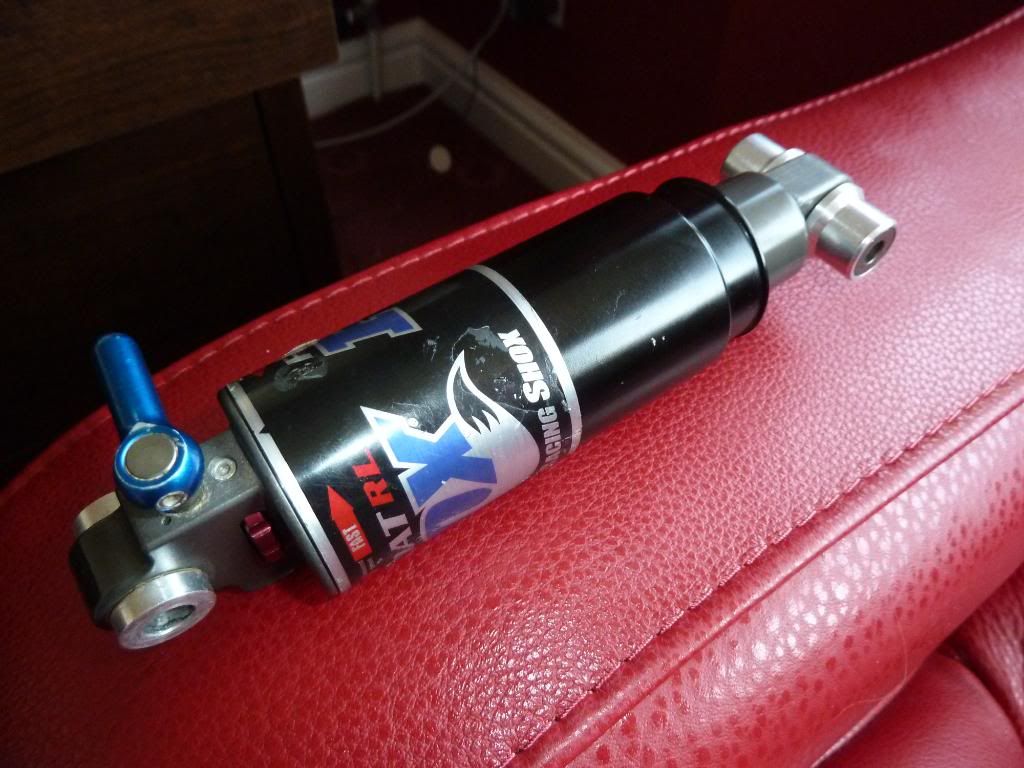 Any advice appreciated. Not used to working with shocks (all a bit modern for me!). It's almost like it's gone into a sort of limp home mode.

_________________
Back in the Dekerf Mountain Club - Hurrah! (1995)
Trek STP-300 (2001)
GT Zaskar (1992)
Dave Lloyd Tirant (Road) Paul Milnes X Bike (2013)