My FSR Comp which I bought in 98. I've always assumed it's a 98 bike but a few of you have said the orange comp was a 97 bike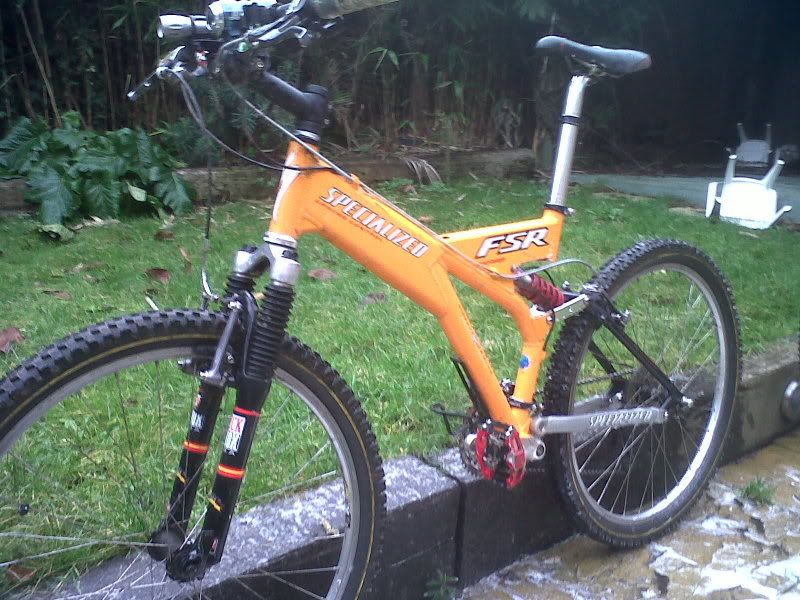 Unfortunately this bike has just recently (in the last week) been taken out of service, due to a broken rear shock. As this is my main bike I am trying to source a rear shock, before I bite the bullet and replace it.
In the meantime, my 93 Marin Bear Valley is now my charriot of choice. No suspension - it's gonna be bumpy.