Still waiting for my new headset, but got carried away transferring all the other bits over, and accidently transferred my old headset over so i could test ride it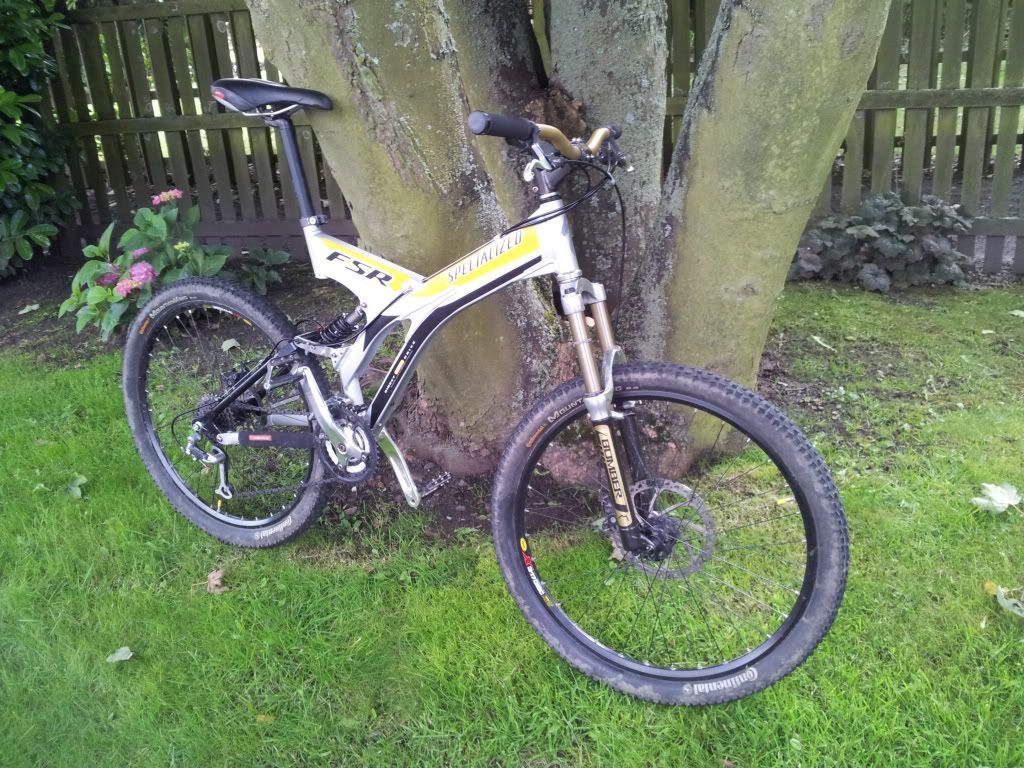 Some thoughts, i have only ridden down the street and back, it feels different from my GC, not sure if this is just because its a larger frame, it generally just feels a lot more "chunky" i have an app on my mobile that measures angles, it gave me a reading of 68 degrees for my GC the other day, yet this one is saying 70 degrees?
Wondering if the previous owner chain/seat stay swap has jacked the rear up a little? or maybe i just measured it wrong.
The back end feels smoother to me, the way the rear suspension works seams a bit different, like it has a wider arc ? its the same shock as my GC, are the linkage mounting points in the same place on the elite ?
The front mech is proving a bit of a pain to setup, no matter what i do, i seam to have it wrong
will tinker with this further, but the cable end stops on the frame for the front mech are bizzare, in fact the one under the shock does not even seam like a cable stop at all, more of a cable guide, what's up with that?
My rear wheel dish now seams off, like the rear wheel sits further towards the brake disc side, this i can only assume is due to the dropouts being slightly different, very strange, but i did have to file down my GC dropouts as they were worn and damaged, maybe i dished the wheel after this and forgot!
Should get out on it for a proper ride after work tomorrow.
Back end has no play at all LOL so tightening the main pivot bolts up seams to have done the trick, cant get my head around this though, the auction stated it had a play in the main pivot so was sold as spares/repairs, surely you would try tightening it up before selling it ?