Ok, so i went out to the man-cave to check the bike over, then took it for a quick test ride as i`m away out with the MTB club tomorrow, and ended up doing a 25miler through some forests
Totally forgot to take a picture of the rear shock
but i did take this a few hours ago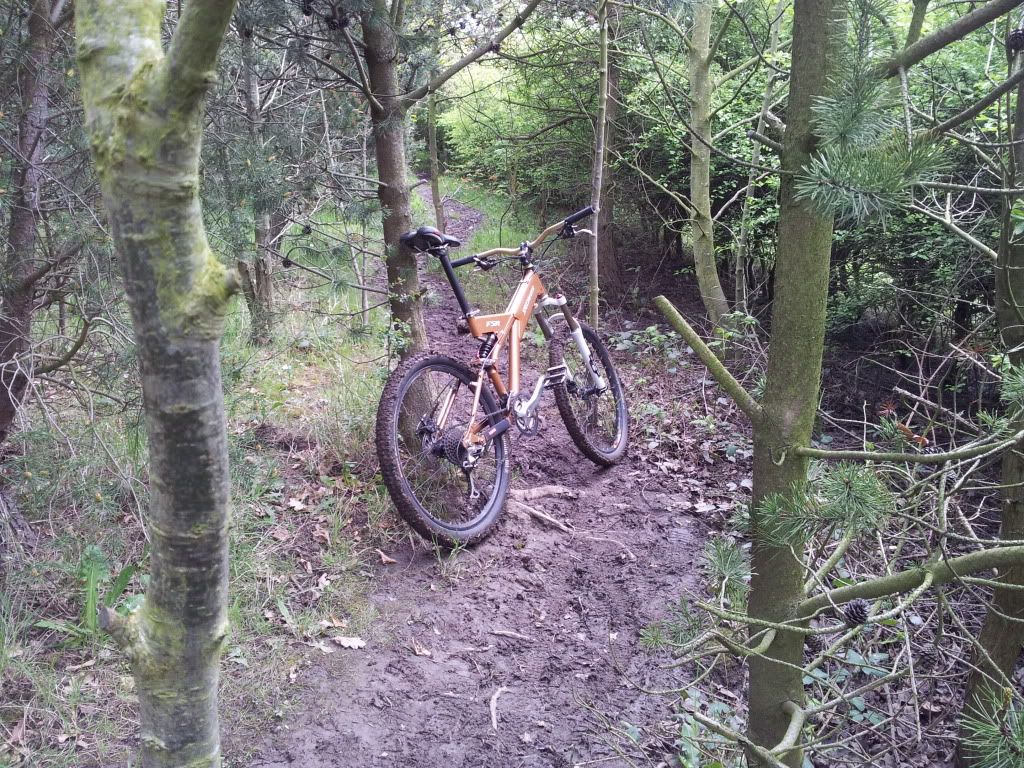 Wondering if i should rape my Boardman and take all its goodies and put them on the FSR?
2x10 Transmission (assume i would need BB shenanigans for this)
Avid Elixer R Brakes
Reba 120mm fork (anyway to fit a tapered fork to a none tapered frame? :/ )
Boardman is shod with some 1.5" slicks and is only really used for commuting now, seams a waste to leave all the good stuff on it just to ride to work?