Grugru wrote:
nice price! Do you swap the shock, too? Because I switched to a more recent DT Swiss air shock - the improvement of function and weight is quite remarkable...
i have a rock shox sid/ a fox float that i might fit
Bullpup wrote:
bigmick wrote:
Bullpup wrote:
You want to see a pro?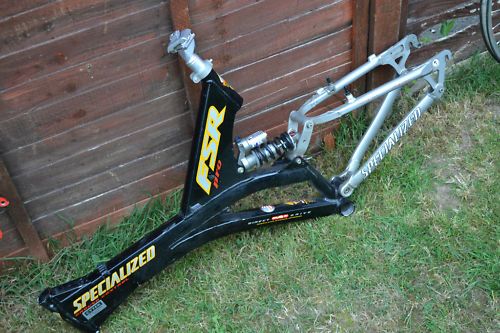 i just won a pro on ebay
will be swapping the betd link and disc seatstay over
http://www.ebay.co.uk/itm/300774410635? ... _cvip=true
Nice one Mick - Snap!!
I was watching that one and was interested to note that it doesn't have the same head reinforement as mine - which means your forks will fit!
yeah the headtube reinforcement is to do with frame size, what size frame is yours
_________________
bikes 2004 rockhopper pro
1998 ground control fsr pro gone
1998 ground control fsr extreme gone
2002 s-works m5 fsr for sale
viewtopic.php?f=39&t=271395
2004 stumpjumper pro fsr frame gone