I am a bit of a tight arse
so I really did try with the track pump before resorting to Co2
the tyres were really tight (but were new) I wonder if a rim strip would have helped ? I never bothered trying with one of those ...
The Mavic valves look neat but probably didn't help with 'manual' inflation. As requested - The valve stem is smooth on it's full length other than a small section that just protrudes through the rim once the valve is in position. A o ring is pushed down the valve stem followed by the black ano collar which threads on and hides the thread completely. The collar is recessed to hide the o ring. As the seal is formed on the side of the rim inside the tyre I am pretty sure the outer o ring is only to stop the ally collar from tightening onto / marking the rim.
The end of the valve stem is internally threaded to accept the core. The end of the core has a small thread to hold the valve cap. This thread has two flats on it to enable the core to be installed / removed with a simple plastic tool. This thread also allows an adaptor to be screwed on (with the use of another o ring) to convert it to a schrader valve. Everything mentioned (including the tool and a schrader valve cap) is included in the Mavic kit.
Now I have described them, you can just about make the bits out on this picture :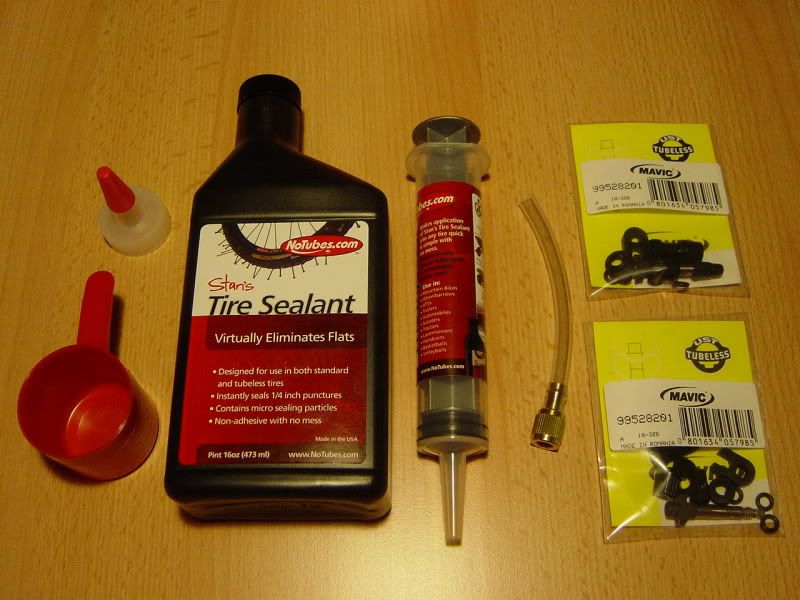 Hope this helps
WD