Latest pics... Finally got a nice set of RC150's very reasonably off the Bay. Many thanks to Marin man for collecting and posting.
He will be rewarded in Heaven but in the meantime I have Karma'd him a set of Manitou 3's to play with
So basically we are wheels, Chainset, cassette, Front brake adaptor, saddle and rear shifter away from completion... Thinking of suitable Hope hubs laced to Mavic 517's for the wheels (Heds would be nice - but out of my reach at present)
Thinking of a Gripshift style shifter as there is only one and I think it makes bikes look slightly odd with one Rapidfire style shifter...
Anyway, that's enough of my yakking (bonus point (and free small Karma gift) if you can name the film that line came from... Here's the pics -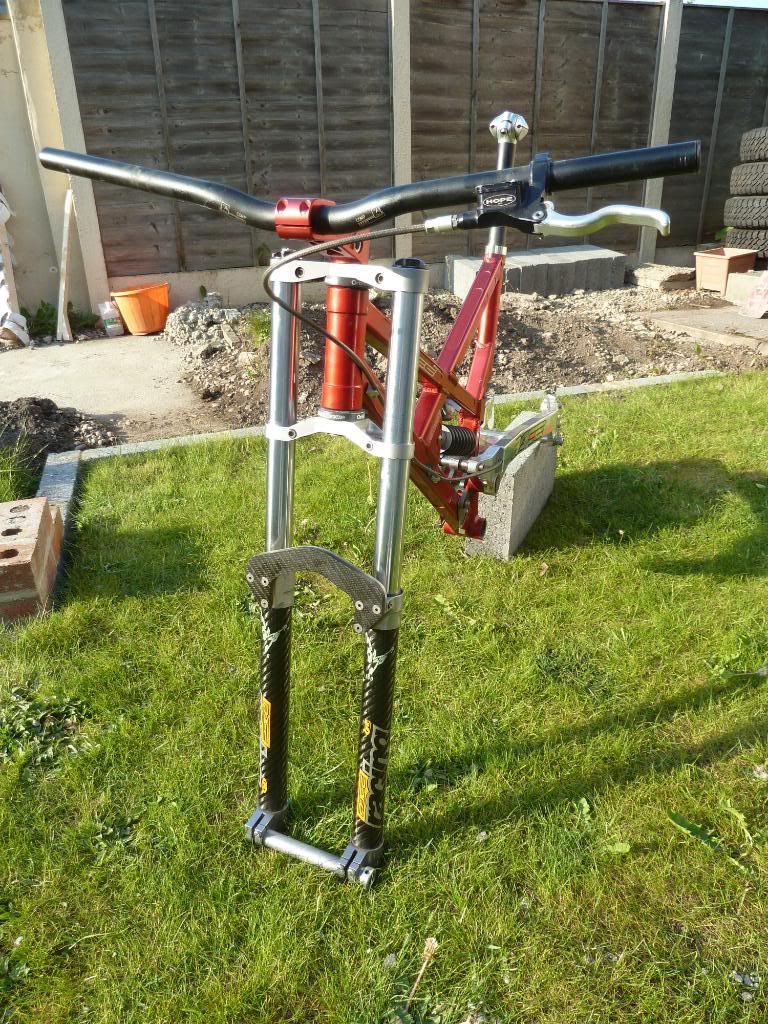 _________________
Back in the Dekerf Mountain Club - Hurrah! (1995)
Trek STP-300 (2001)
GT Zaskar (1992)
Dave Lloyd Tirant (Road) Paul Milnes X Bike (2013)