Update:
informed the wife I was retreating to the cave for a spot of furious polishing..
below is the fruits of my labours. decals are holding up, so i might try a patch up job when the polishing is finished.
I might be wrong but this bike has had some serious Downhill use. There are an amazing amount of pock marks on the swingarm. I'm hoping it might have been a works bike...
I've been polishing with Autosol... given that the ends of the swingarm are anodized, how careful do I have to be on the anodized surfaces?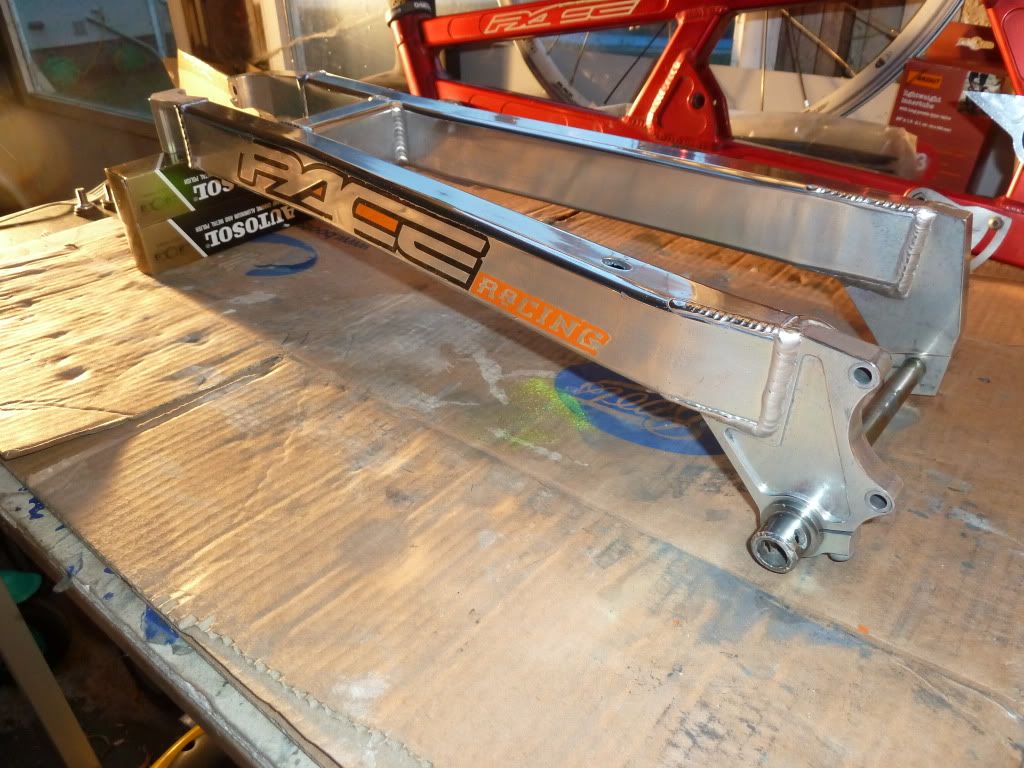 _________________
Back in the Dekerf Mountain Club - Hurrah! (1995)
Trek STP-300 (2001)
GT Zaskar (1992)
Dave Lloyd Tirant (Road) Paul Milnes X Bike (2013)