Update on RC500 project...
First chance I've had to look at the bike today (work commitments etc...). Anyway I've stripped out the rear swingarm and suspension linkages for cleaning... Photo's below.
Interesting finds include the number 18 hand etched on the CNC rocker that attaches to the swingarm and the fact that the linkage setup is a CNC work of art...
I'm pleasantly surprised by condition. Photo's below are warts and all - but I'm convinced it will clean up into a really nice bike... Main bushes are a little notchy - so may investigate replacement...
I'm hoping Gil can reproduce stickers for me - then I can get to work polishing that swingarm!
I need to work out exactly how the suspension linkage works - I'm sure Rob could tell me but it's easier to see when you can actually bounce on it!
Stripped Frame -
Hand etched number -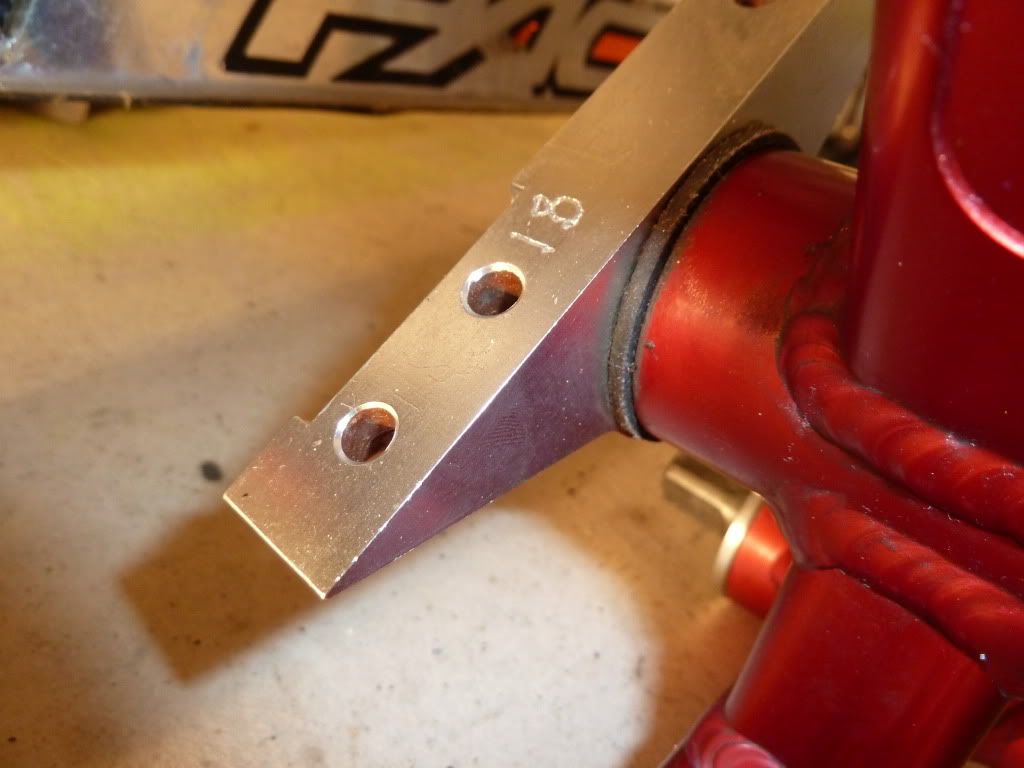 Quality...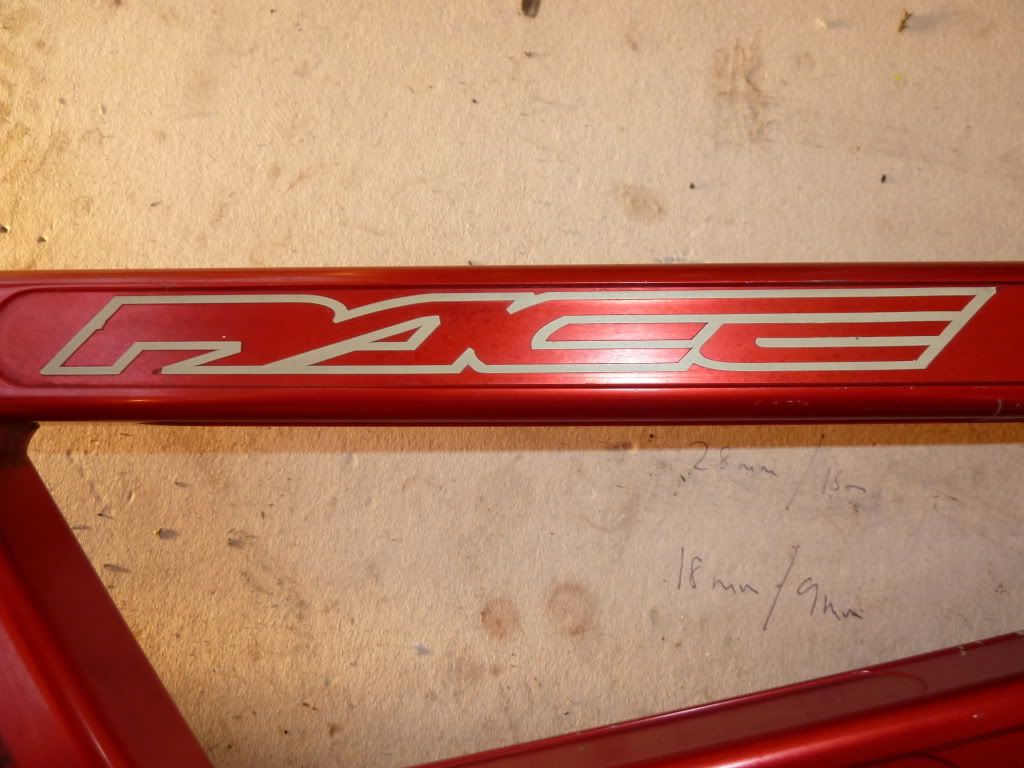 The swing arm separated from the rocker...
Another gratuitous frame shot...
The Rocker...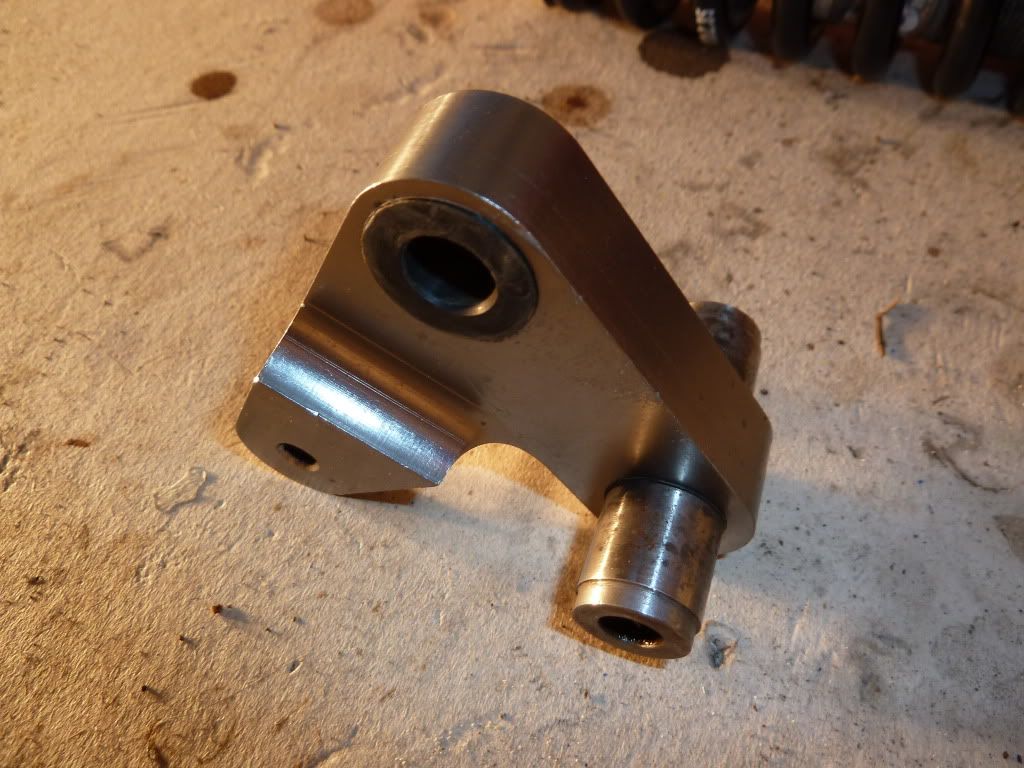 The link...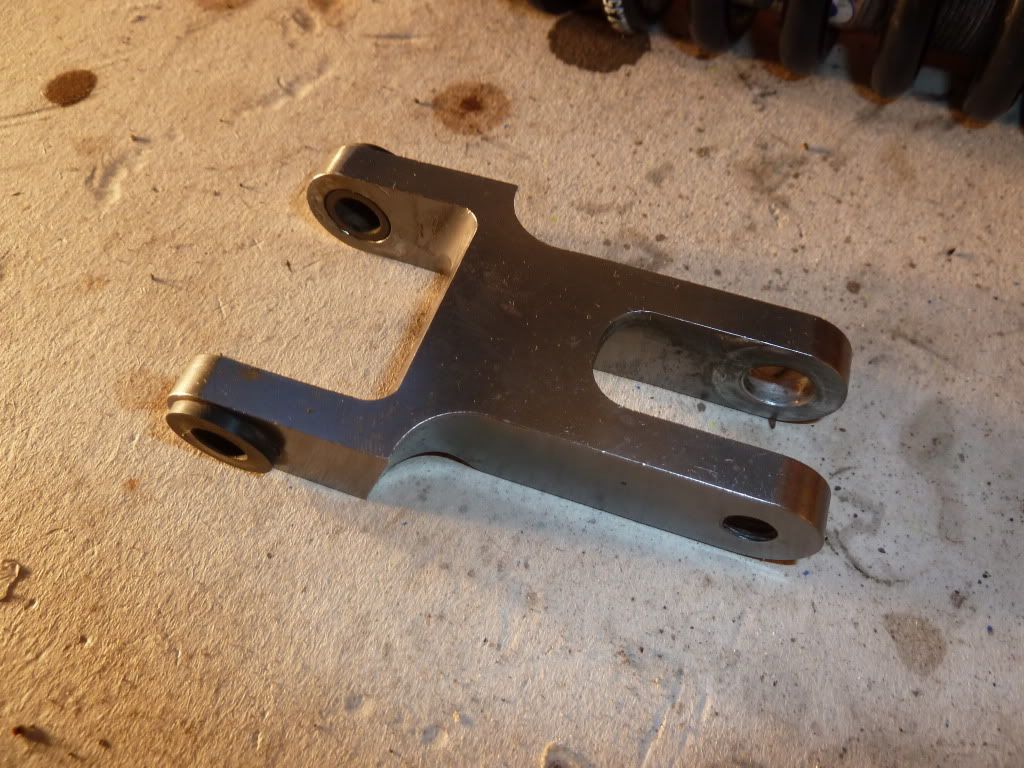 Shock, Rocker and link in situ (prior to strip).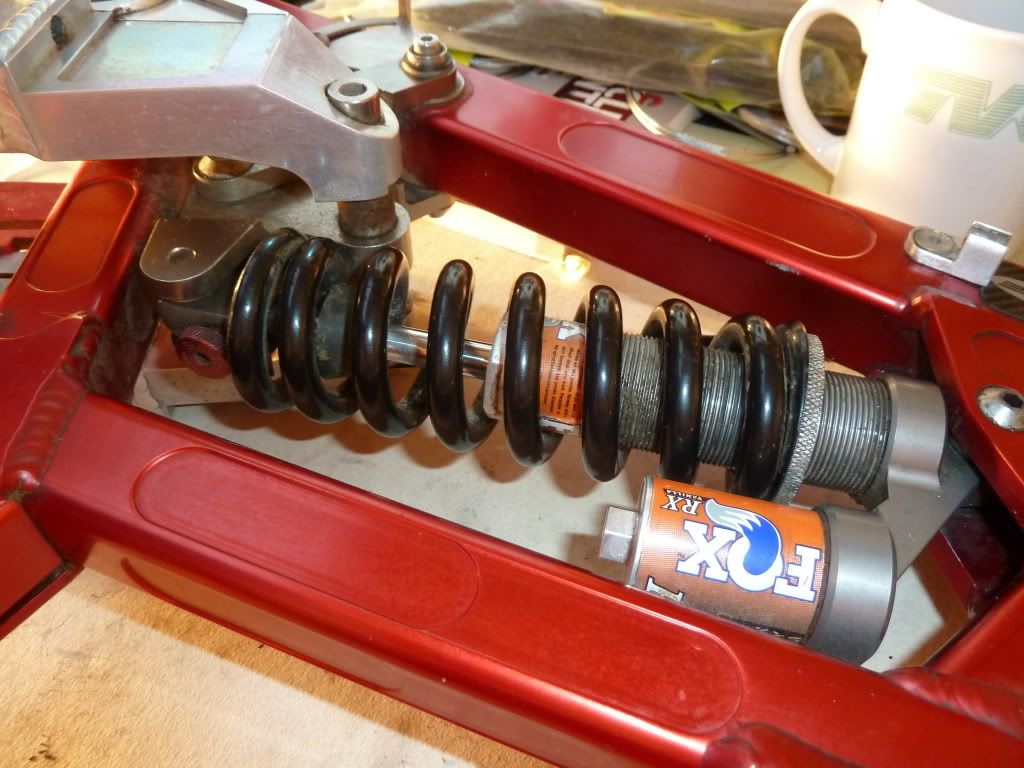 Linkage and Bracket
Business end of the swing arm...
Swingarm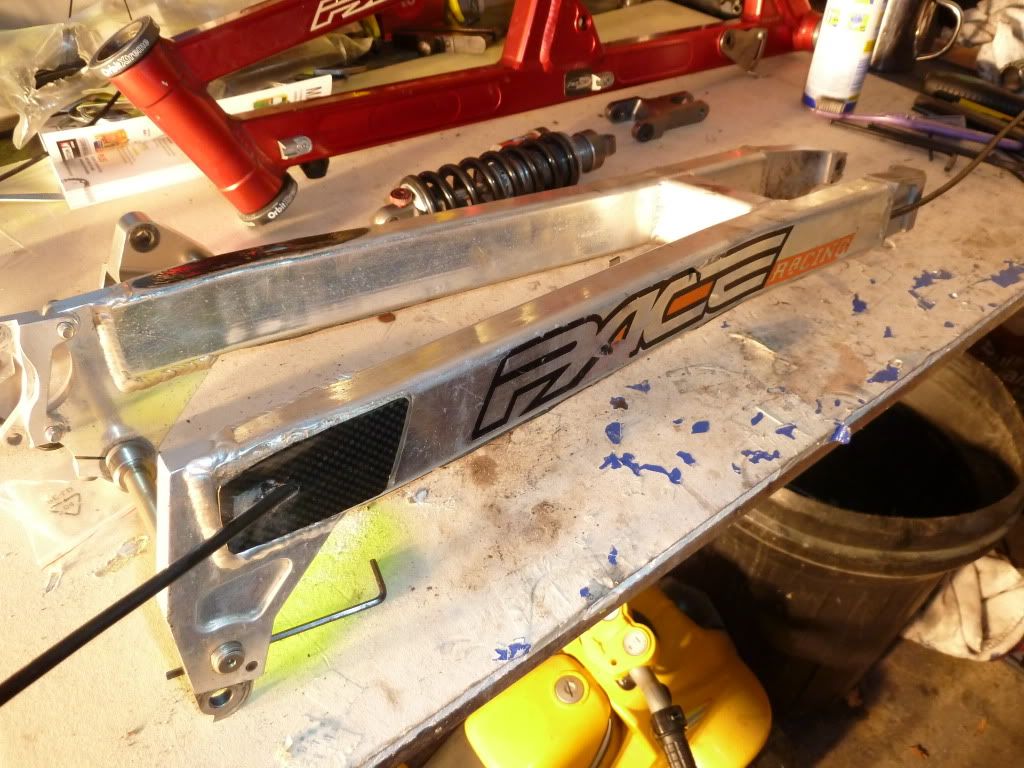 Swing arm front...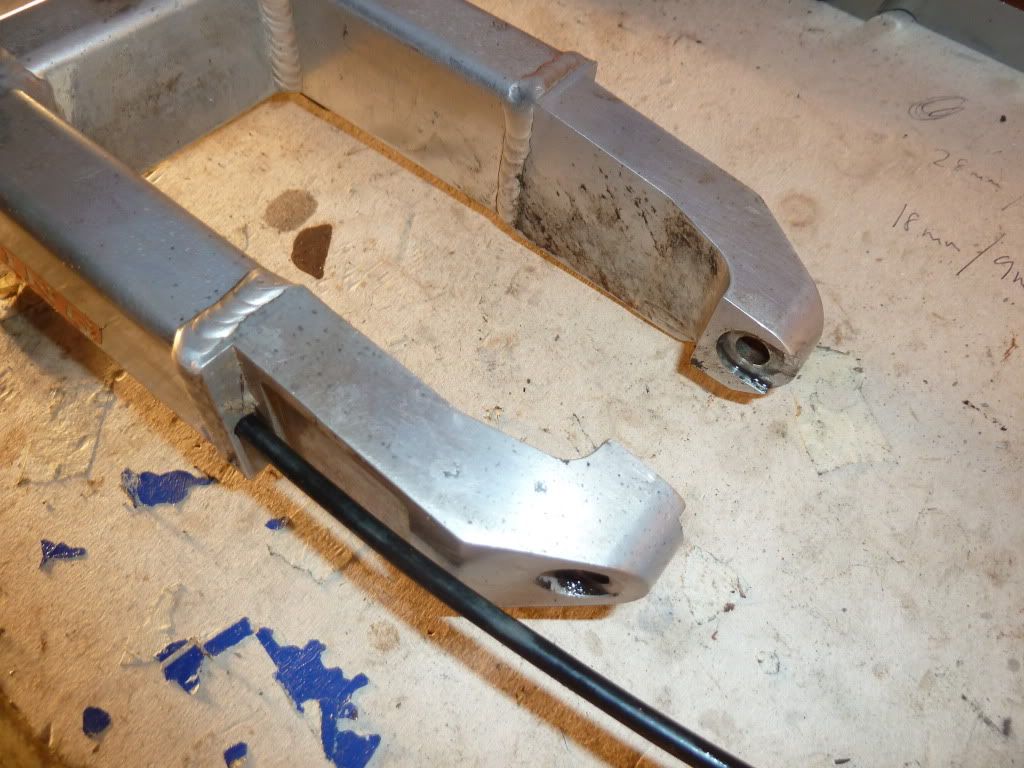 Tensioner Bracket (Heading your way Rob
)
Tensioner Part deux (1 bolt removed)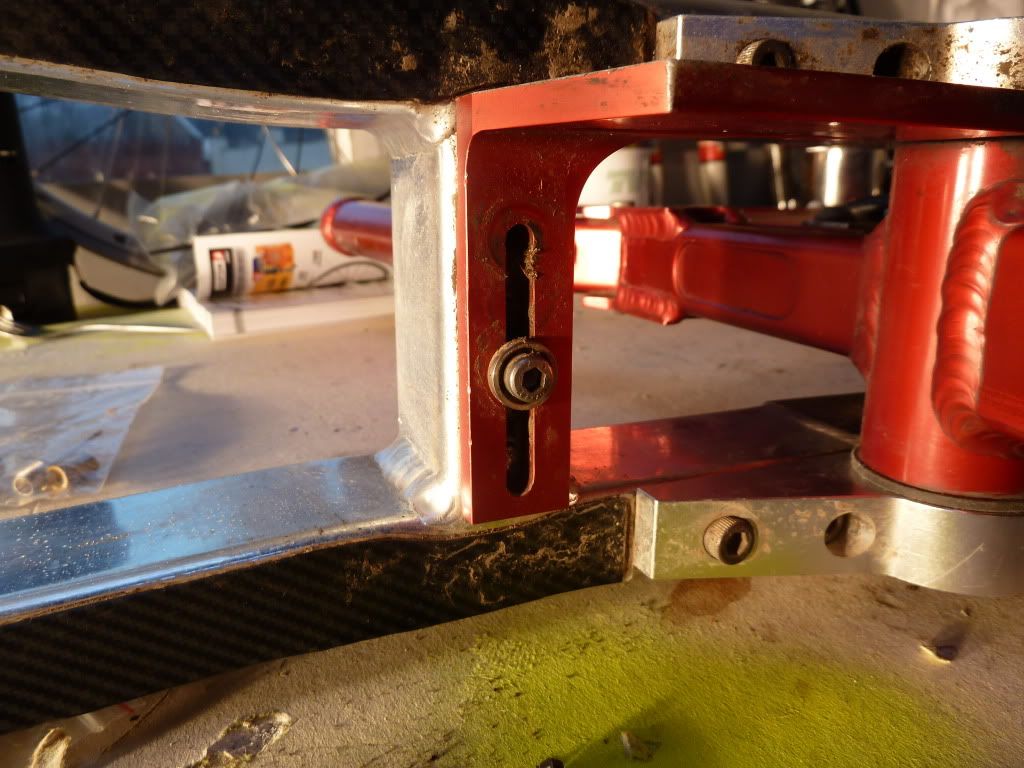 Hmmmmmm... Can Gil do these....?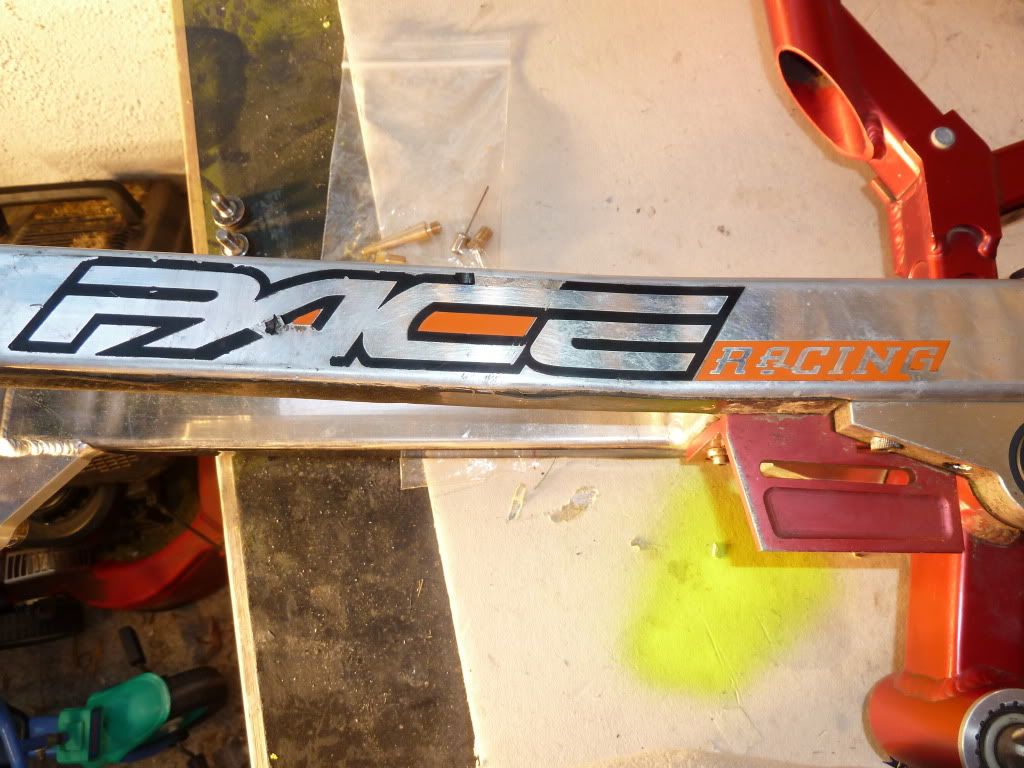 Fox Shock dirty...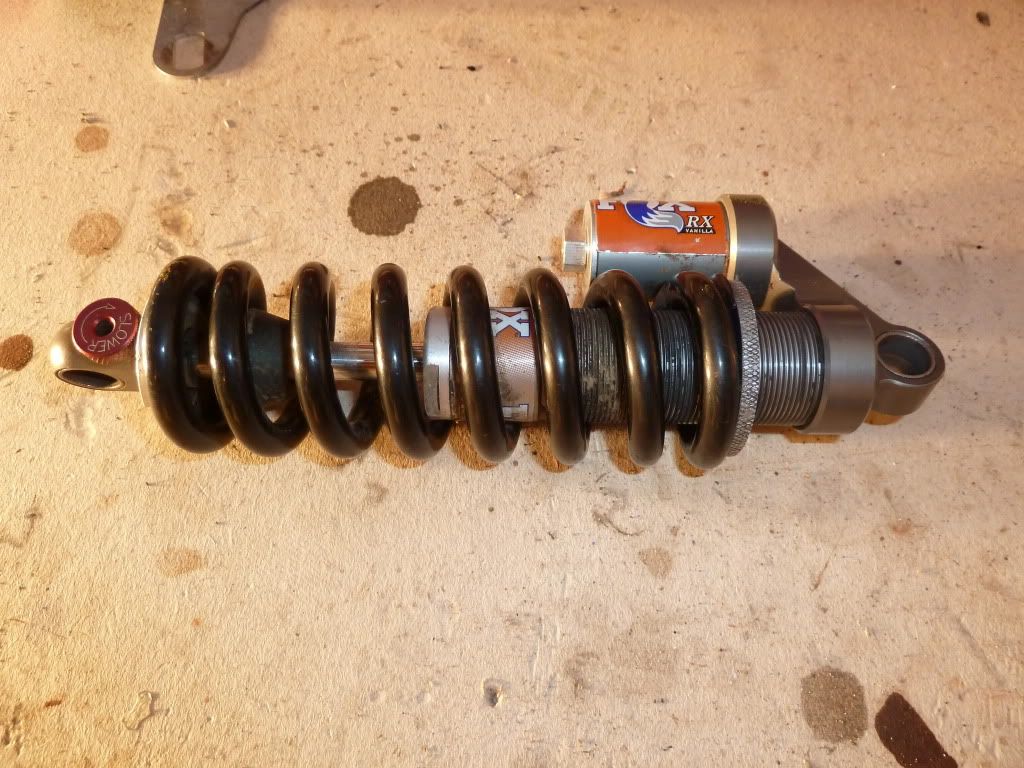 Fox Shock clean...
and reassembled...
And finally, How cool does this look...
(apart from the saddle!)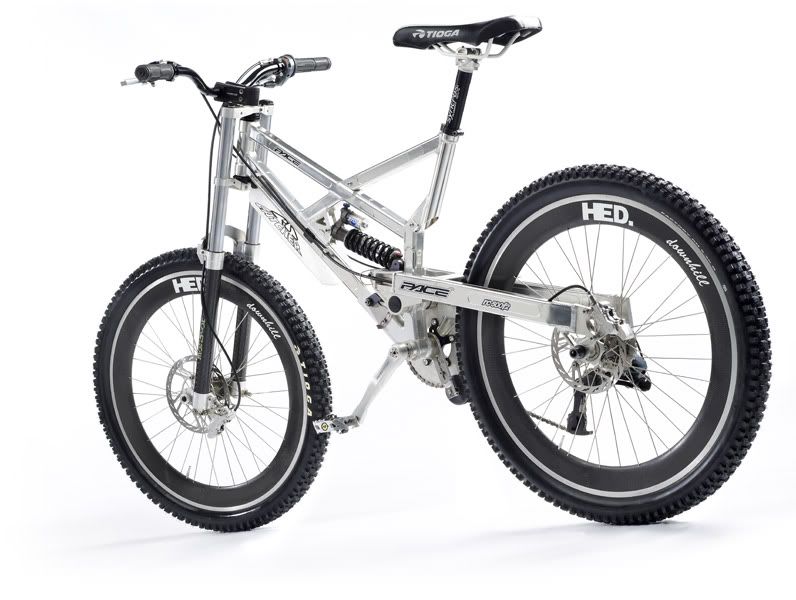 _________________
Back in the Dekerf Mountain Club - Hurrah! (1995)
Trek STP-300 (2001)
GT Zaskar (1992)
Dave Lloyd Tirant (Road) Paul Milnes X Bike (2013)