Here's the back-story: I picked up a 2001 FSR a couple of years ago for next to nothing; the bb shell threads were stripped, the rear shock didn't hold air, braking surfaces were worryingly concave and the bearings in the pivot were shot.
I sorted the bb (with loads of loc-tite!) and then ummed and ahhhed about whether it was worth sending the shock to TF, which I did in the end. I replaced the bearings and got it all set up (decided to risk rim-failure).
First time I took it out for a thrash, the oil all leaked out of the fork in the car
then on the ride, I dropped the seat for a bit of technical downhilly stuff, got to the bottom: no air in the shock. I tried pumping it up, which didn't work and ended up zip-tieing it to get back to the car. It wasn't till I washed the mud off the shock that I saw I'd punctured the shock with the seatpost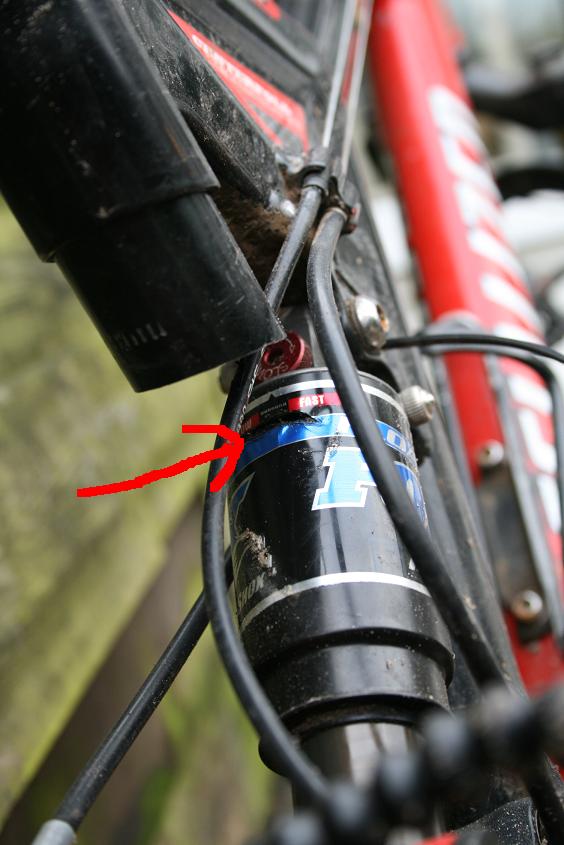 Anyway, the plan is to fix it up for the Real Ale Wobble next w/e using a beer can and Araldite for the shock, take all the reasonable parts off it and use the ropey-but-lightweight bits I've got lying around to make a light FS bike for thrashing/riding through rivers/not really worrying about. Here it is now:
First question: what beer should I use for the shock-repair?