They made the homegrown straight 6 in bass boat blue in 97 although it wasn't in the brochure. Also the 6 in bass boat red/gold in 98.
The next year they had gone to the straight 8 which was black and gold.
After that none of them were homegrowns.
The 4 bangers are bass boat blue/silver and bass boat gold/silver
I have one and love it!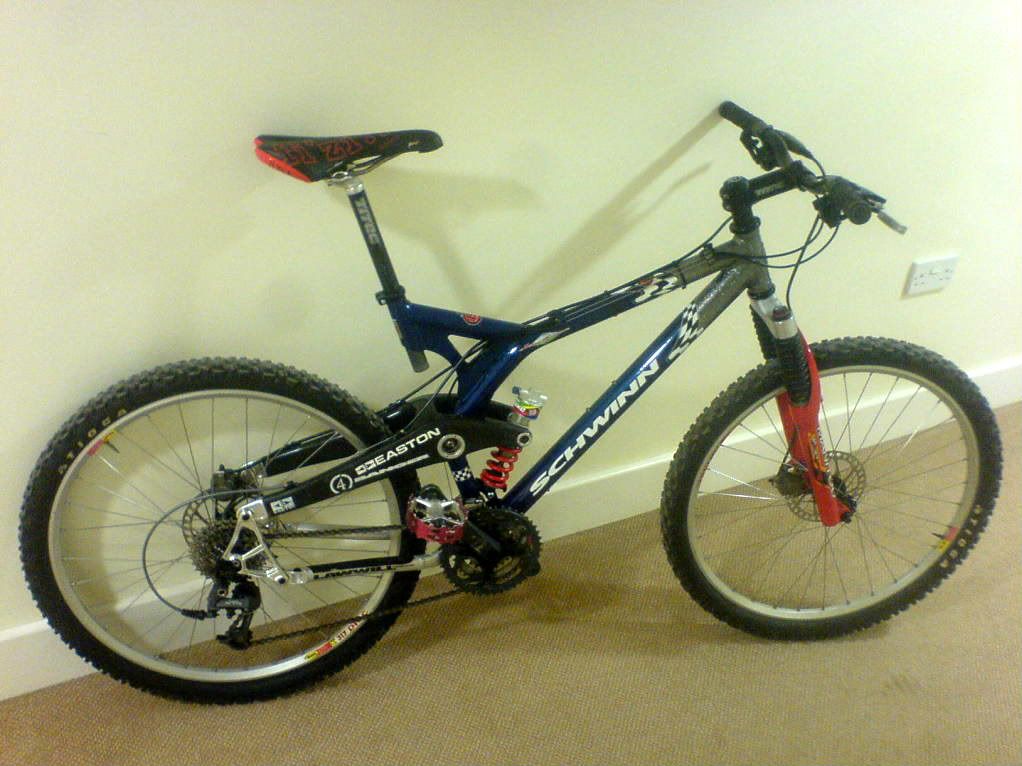 _________________
Rides, 1991 Saracen Killi racer, 1995 Schwinn homegrown f/s, 1995 Schwinn s9six, 1996 Schwinn homegrown factory xt, 1997 Schwinn factory f/s xt, 1998 Schwinn Homegrown hardtail Lxt, 1999 Schwinn Homegrown 4 banger, 1999 Tomac 78 special, 2001 Schwinn homegrown pro