[Edit, 7th June: bike now sold]
Hello folks, I'm new to Retrobike, but a friend recommended I post up my vintage SCOTT Endorphin Pro Racing (M) that I have for sale on eBay:
http://www.ebay.co.uk/itm/132198867062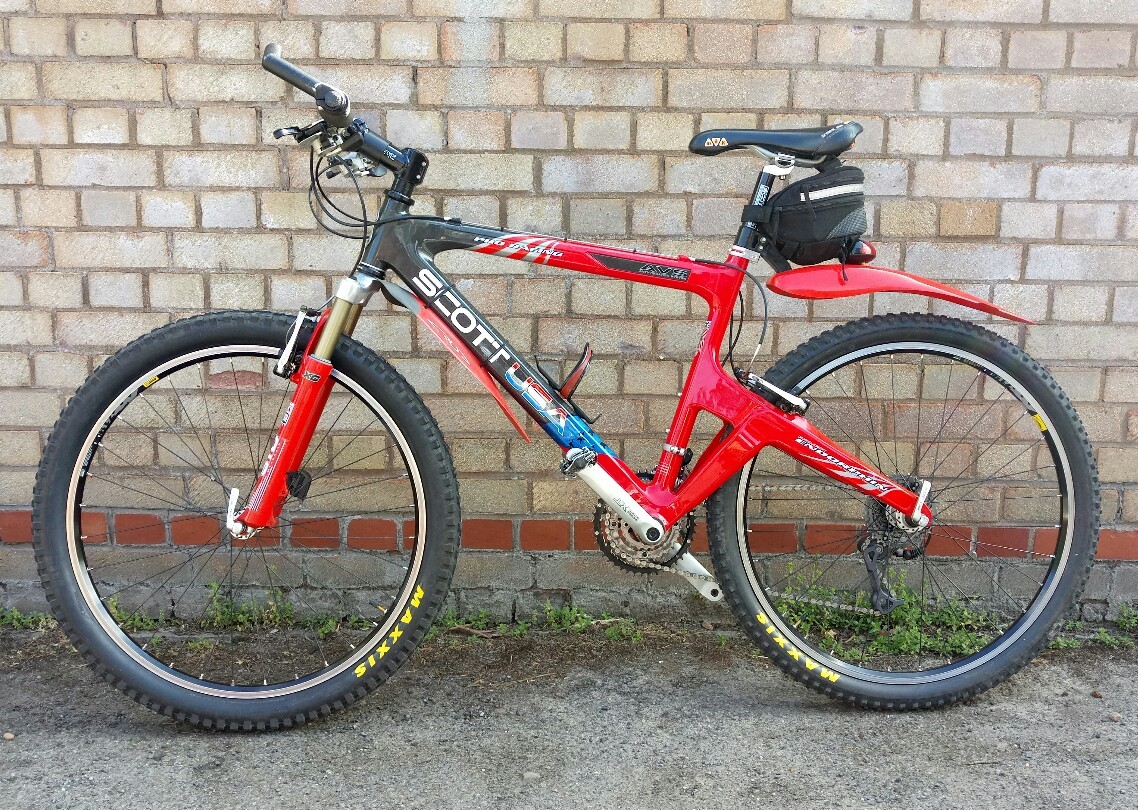 I have had it since new in 2000 and it has seen little use (canal paths and Centre Parcs mostly
) and been lovingly maintained (more details in the eBay listing). I'm only selling it as gave into disc brakes - I was going to look into fitting discs to the Endorphin, but the chap on Shapeways who sold the stainless steel rear caliper bracket is not trading there any longer
I have many brand new spare parts for this bike, which are worth over £300 (more details in the eBay listing). I'm happy to sell direct, so could drop the price by 10% if we avoid eBay fees.
Please take a look and forward onto anyone who might be interested. I you'd like more photos I can take/post them, or if you want to talk on the phone about this please PM me.
Thanks,
James.
P.S. Here is the original spec when purchased (not much changed - see the eBay listing for details):