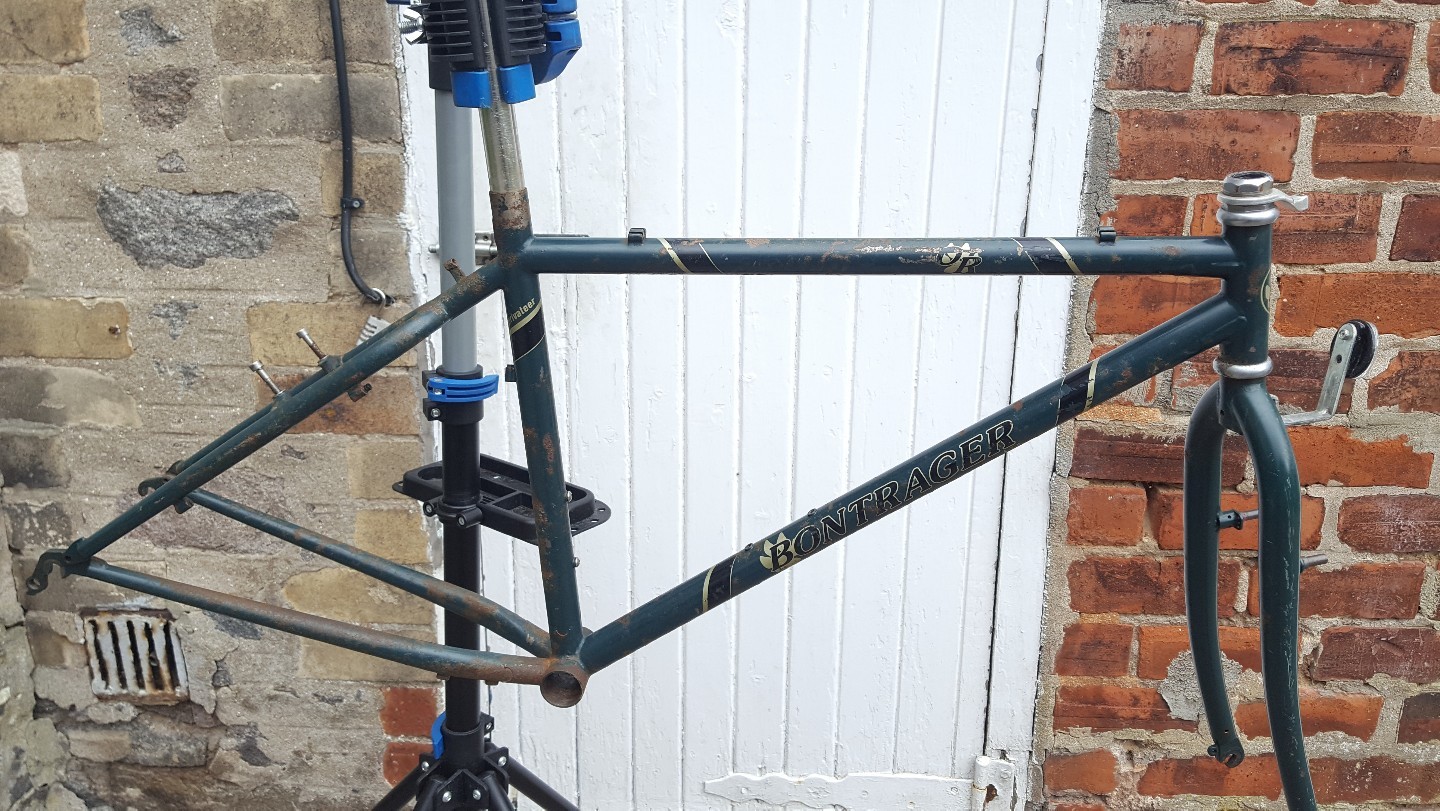 http://www.ebay.co.uk/itm/Bontrager-Pri ... Sw3WxZx~ZB
Quotes from the ebay blurb...needs some work!
Quote:
A well used Bontrager Privateer OR frame and fork, dates from the mid-90's.
Frame measures approx 15" from centre of bottom bracket to centre of top tube, or 17" from bottom bracket to top of seat tube.
Top tube length is approx 21" centre-to-centre
Quote:
The frame has extensive surface rust, I've given it the once over with a wire brush and it seems to be just surface rust as far as I can see.
Seat post is stuck, alloy seatpost is stuck in the frame, tried WD40 but no go, some localised heat would probably loosen it off.
Bottom bracket threads look ok.
Includes the Tange Levin headset, needs new bearings.

Ideal project for someone to get painted and built up, would make a decent mtb given time and effort.

As such it's starting at 99p with no reserve.


_________________
Regards
Gerard
------------------------------------------------------------------------------------
Orange Vitamin T, Dyna-Tech Torus (Johnny T Special), Raleigh RSP550
M Trax 400, Dyna-Tech MT4, 2x AMP B4. Raleigh RS600, Trek Composite, Peugeot/Grisley.....being built.