After a great deal of campaigning it looks like I've secured the frame, fork, h/s, pillar, stem & bars from this bike! All things going to plan I should have it in my greasy little mitts by the middle of next week.
Some years ago I bought a copy of MBA's December '89 edition for the 1/2 Trac test ride article in anticipation of eventually procuring one so tonight I scanned it. Good things come to those who wait...
Thanks for the heads up good Sir!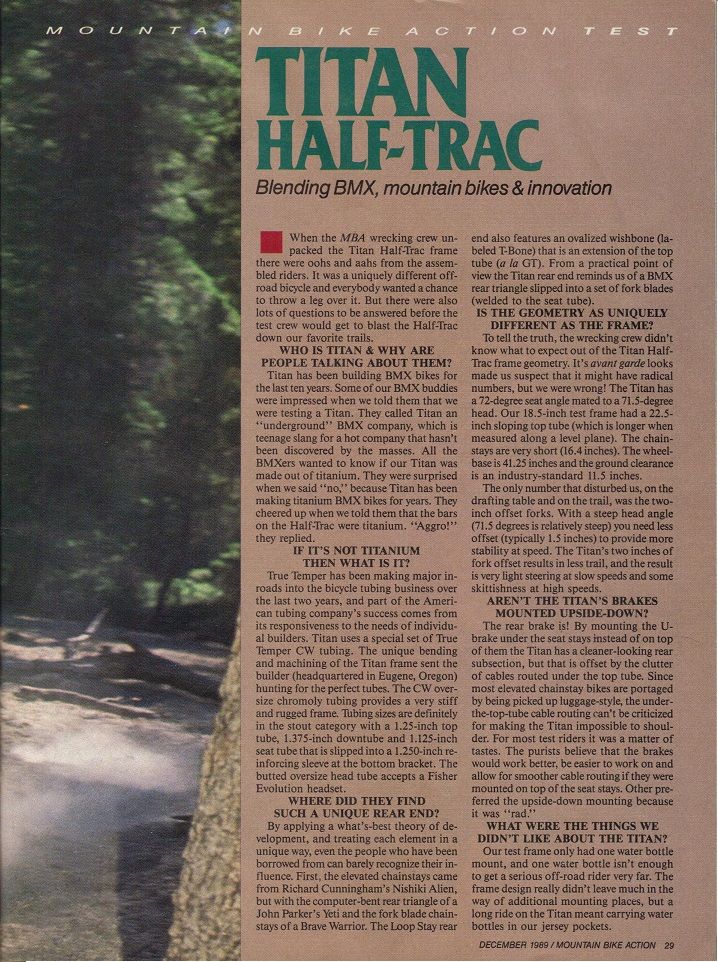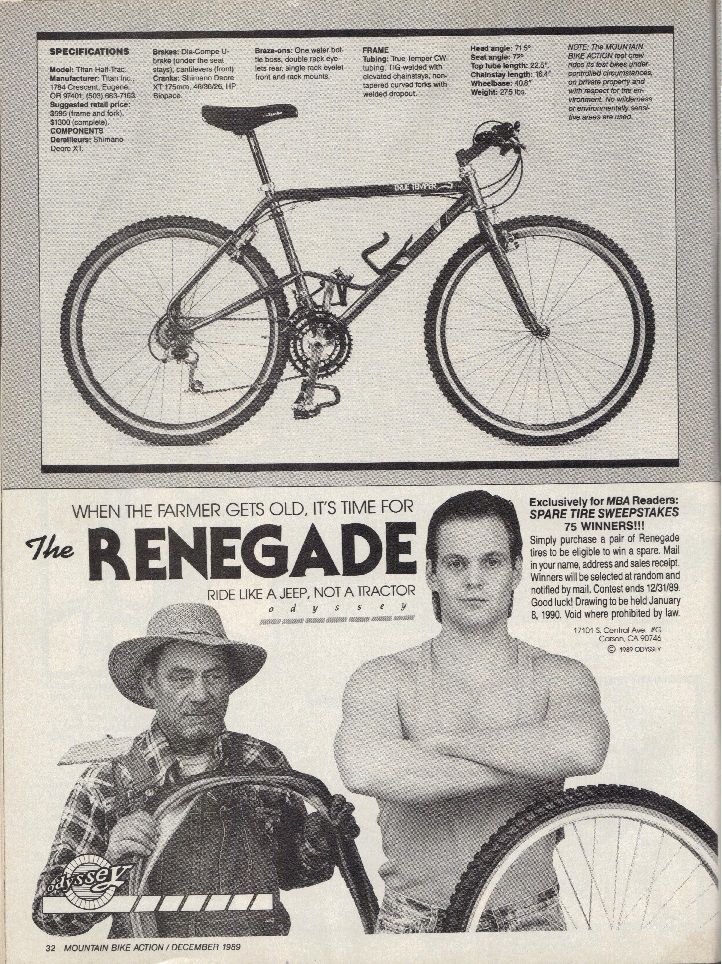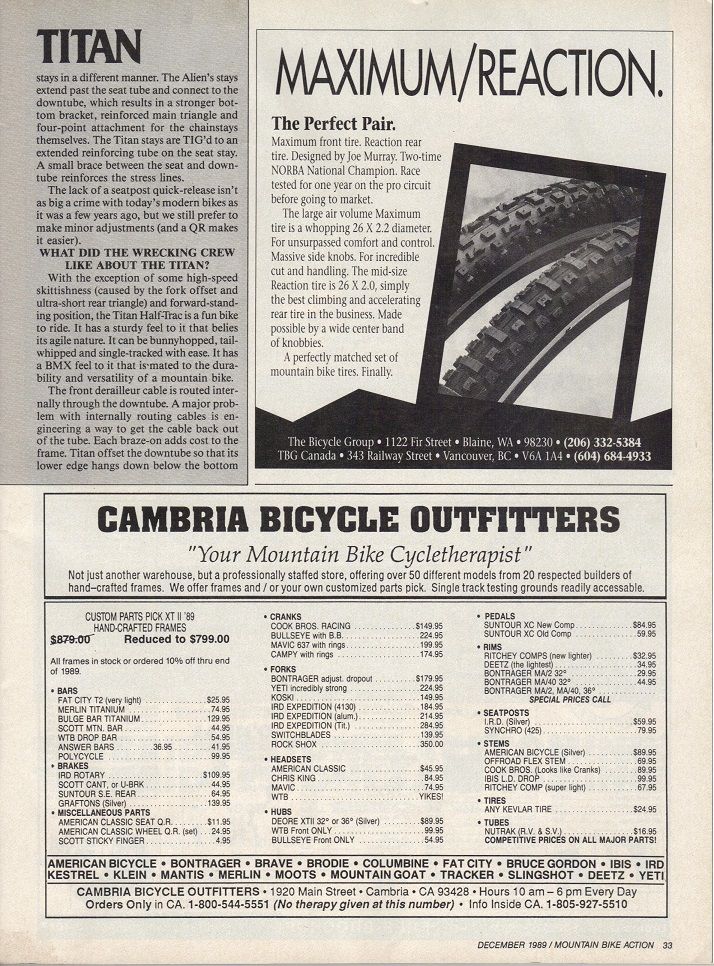 ...& higher res images of pg's 4 & 6: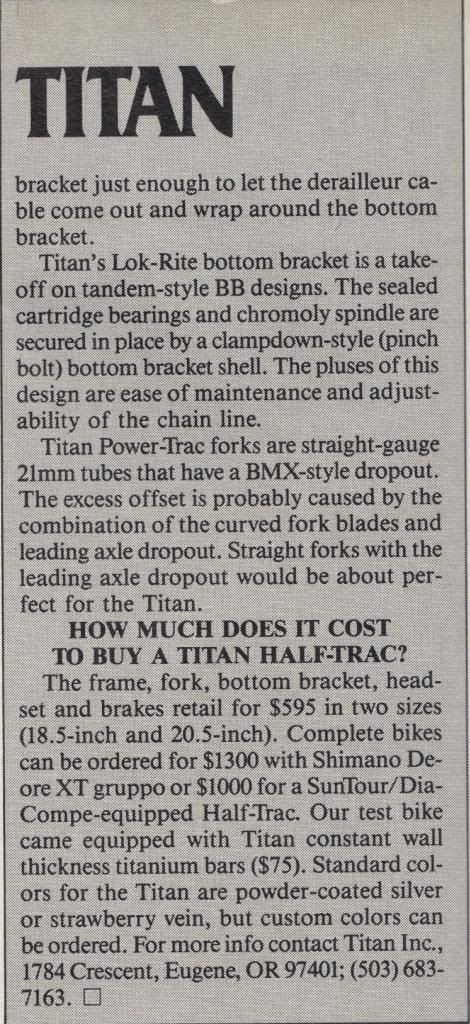 _________________
Wanted:
* '89 Nishiki Alien 17/19"
* Mantis Valkyrie-EC 18"
* Titan 1/2 Trac 18"
(Stay tuned to this channel...)
'89 Titan 1/2 Trac, '90 Nishiki Alien ACX (NOS, M735), '90 Pearson Kea, '91 Nishiki Alien ACX (M900),

'91 Haro Extreme Comp (M735)

, '91 Milazo Rock Comp II, '91 Mantis XCR-EC, '92 American Comp-Lite (XC-Pro), '12 Soma B-Side (650B), '14 Cannondale Evo Hi-Mod 1 DA9000, '15 Cannondale Trigger 27.5 Carbon 2 (XTR)