A couple of pictures to give some idea of the pickle I'm in and what is available.
Here are some wheels that I have taken out of the storeroom to show some of the better stuff available.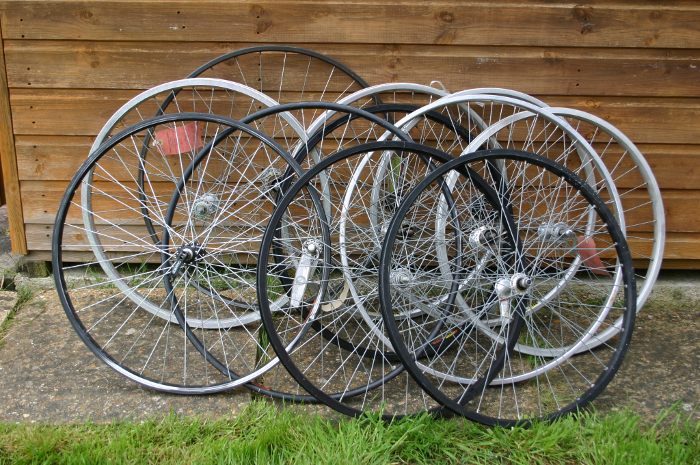 This is the storeroom showing some of what's still in there.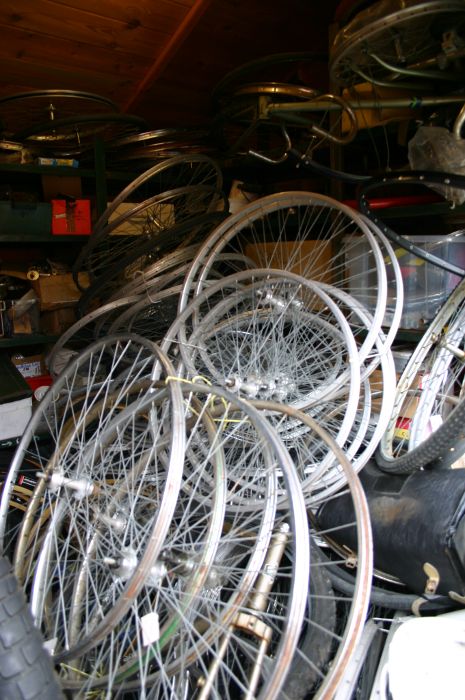 All these wheels will have to go!
_________________
Vince Warner
Colwood Wheel Works
Wheel-building Specialist
Sturmey Archer Specialist
Bicycle Repairs
Hailsham, East Sussex, UK