Hey Dan, Not blue suede but you might be interested:
http://www.steelbikereviews.com/k/?view ... le+Vintage
Always loved the Mantra. Very cool! Maguire brakes. Cool. What kind of hubs on those spinergy rims? Very Fat.
I'm not much of a computer guy, heck I can't figure out how to config my retrobike profile. Have a little bit on pinkbike with my bikes in the works:
http://wickedlite.pinkbike.com/
But what I was getting at is you probably have a 3D CAD program to draw on computer. I wouldn't know what to do with it. I would love to borrow if possible. I would get quite a few copied to help everyone else out, maybe covered the cost for mine. I know many people are looking.
danson67 wrote:
Brian,
No sorry, not selling.
I'm happily using them on my Klein, just pointing out that the pivots on these lovely freaky forks are more solidly built than the AMP etc...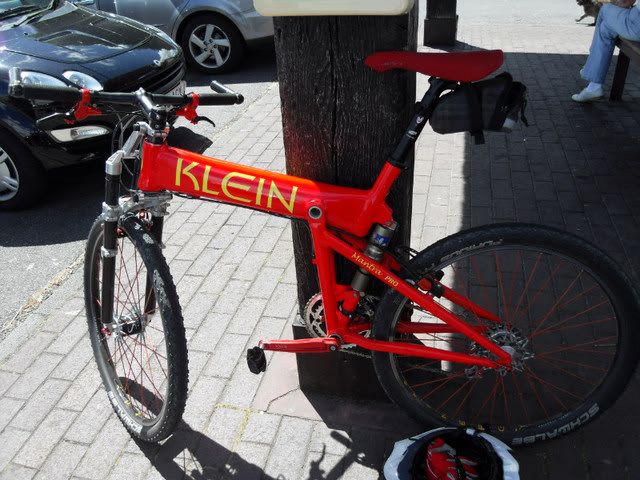 But I do have the disc adapter, I've used it, and it does work OK.
As my adapter is pre-2000, I had to thin down the disc tabs to gain the extra 4mm on the inside face and chamfer the bottom inside edge to clear the rotor bolts, but they could be re-designed to ISO2000:
More and bigger pics at:
http://s139.photobucket.com/albums/q289 ... 20Adapter/
I've got 3D CAD, so I'll try to draw it up, or I'm happy to lend, if you fancy getting some machined...
All the best,