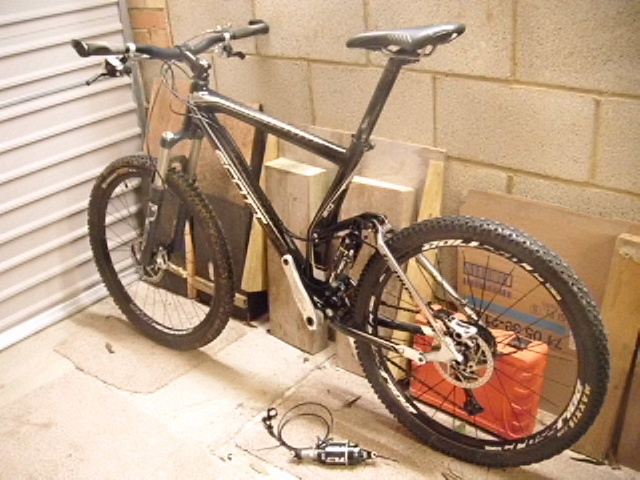 I have enjoyed this bike for 2 years now so time to let someone else enjoy it....
Selling Frame including everything you need to build it up quickly:
Rear shock
Headset - new 2017
Front Mech
Seat post QR (original)
Seat Post (original)
All the cable fixings are present
Also in 2017 it had a new shock top mount from TF tuned + new bolt
The rear suspension has no play at all and the shock holds air fine.
It has the 3 position handlebar shock lever open/TC/Locked - they all work fine also
The rear seat stay is from a donor bike as the original was cracking on disc mount - the donor is fine - I was going to get it painted to match - but in the end it never bothered me, this means I have a spare rear shock which I can include for the going rate?
The carbon front triangle has a few marks to the lacquer- but thats all no damage to it anywhere.
The frame is large and fits me like a glove- I am 6' 1" and I set the saddle to 32" from the centre BB
£250 for the frameset posted - paypal gift OR
SWAPs for similar period full sus frame whyg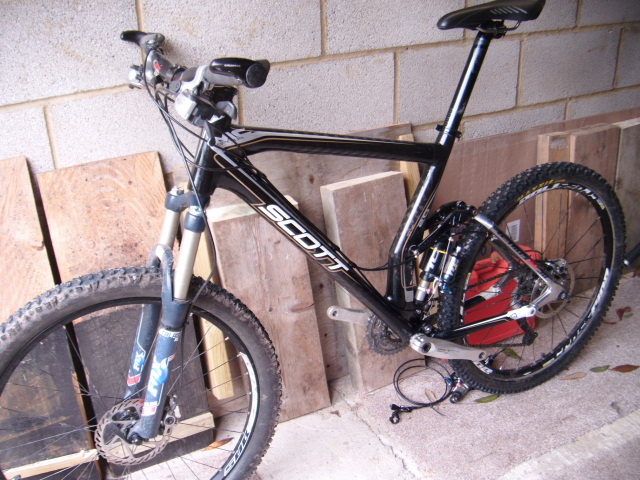 _________________
Super V - Delta V - Rush - Jekyll - 575 - Heckler - Hardrock - JW2