18" Cannondale F1000 frame, weighs just 1,645g - proper racing cross country frame, handbuilt in the USA. Disc brake specific, for 26" wheels. Note 18" is measured centre of BB to centre of top tube.
CAAD5 is a total classic racing cross country frame - selling simply due to my having too many frames to ride!
This frame includes FSA headset cups, the original seat clamp and mech hangar. Headset is 1 9/16" Headshok standard, as it's a Cannondale.
No dents or cracks whatsoever - just the usual wear from average use.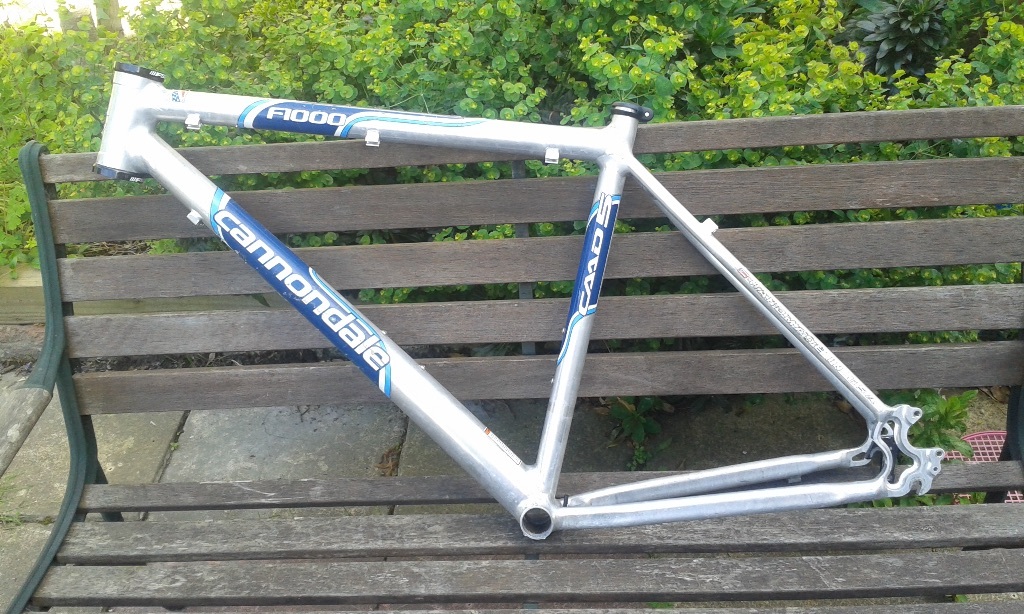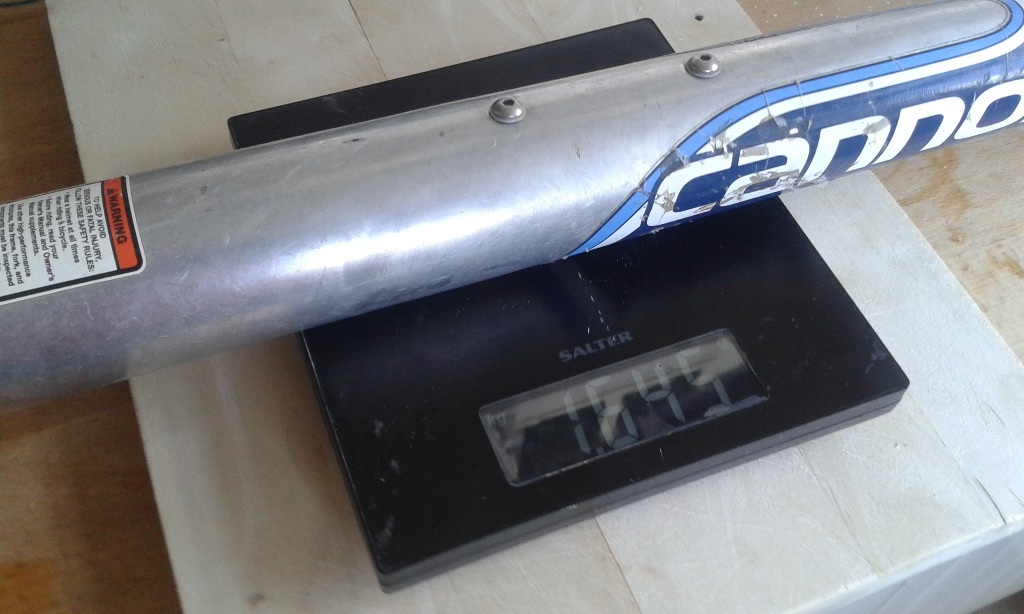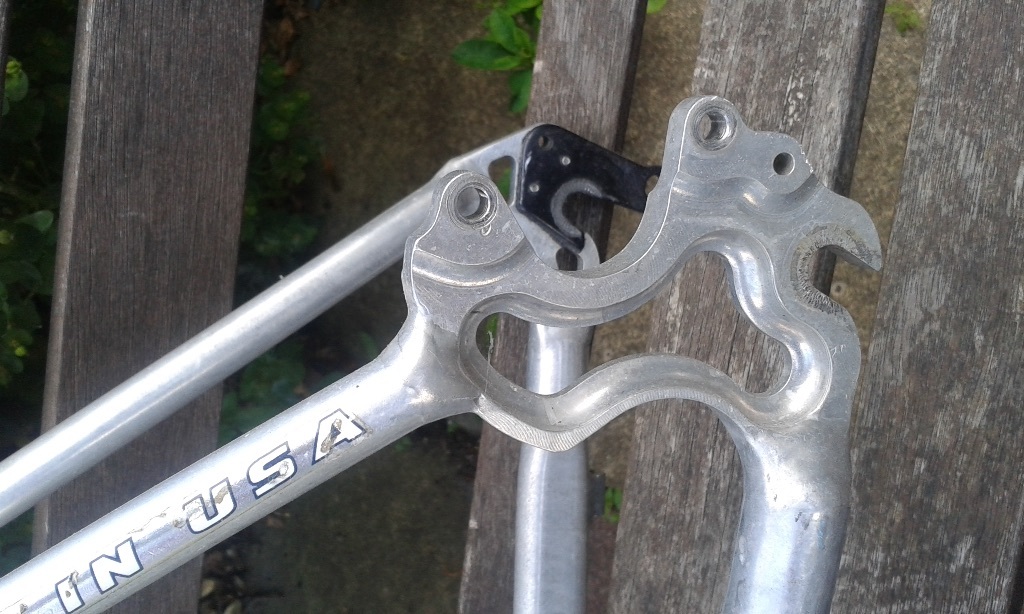 Asking £88 posted.

_________________
'03 Cannondale Scalpel 3000, Jekyll & '00 Cannondale F2000, Scott/Raleigh Full suss tallbike
Previously: '97 Cannondale F1000, '94 Kona Lava Dome, '03 Cannondale F800, '99 Marin Mount Vision, Custom Brand-X, '97 Marin Monocoque, Custom Merlin Hardtail, Falcon Stealth, Raleigh Grifter, Raleigh Burner