Marin Mount Vision Pro frame 17.5" 2006 Quad link model
Fox shock Float RL with lock out 100mm travel
Some play in the pivots/bushes but un noticeable when riding.
I built this up about two years ago but have only used it a handful of times. It builds into a lightweight nimble machine, I had it down to 24lbs with the parts I have up for sale.
All threads are great.
Takes an 1" 1/8th fork and has a 27.2 seat tube with a 31.8 diameter
£190.00 posted pp gift Sold via ebay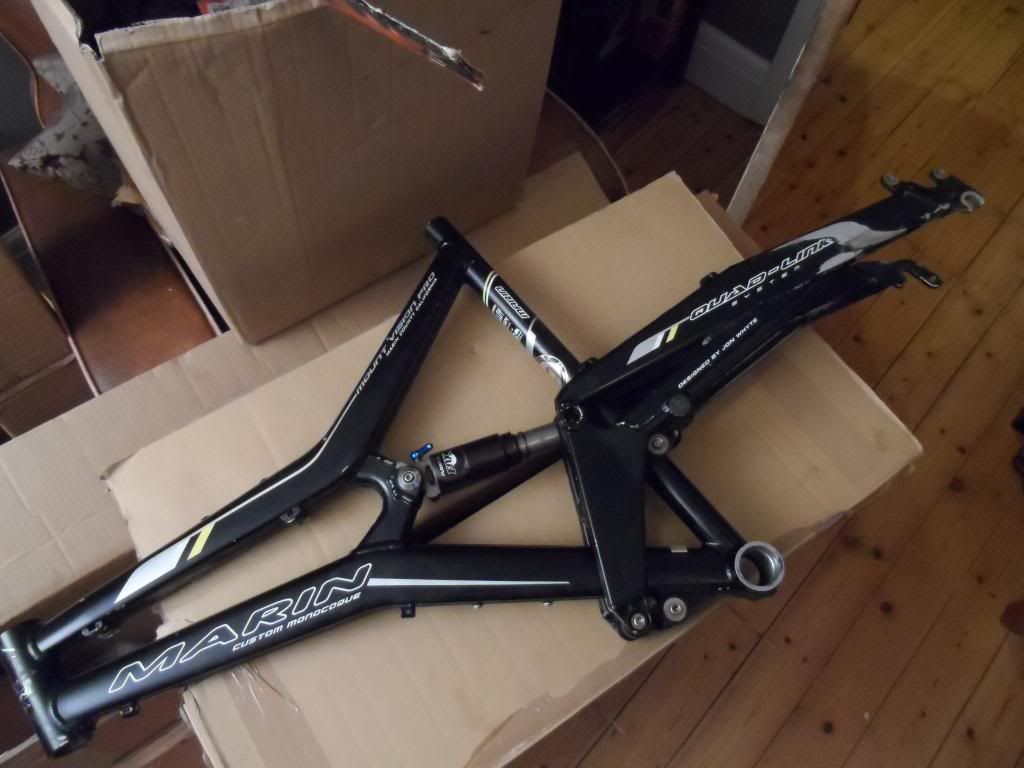 Fox Float 100 RLC
1"1/8th steerer 195mm
Working very well and in good condition with working lock out.
There is one very small scratch on a stanchion hopefully this will show in the pics.
These can be adjusted to 80mm travel with some mechanical knowledge.
£150.00 posted pp gift sold via ebay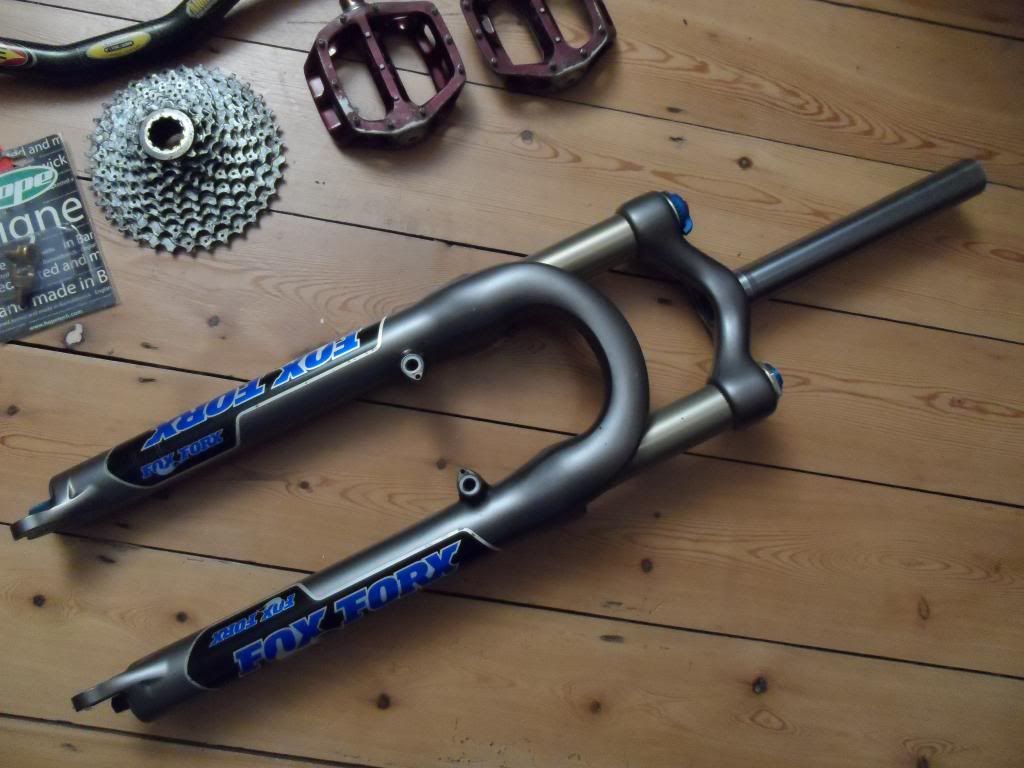 Easton XC one wheelset
6 bolt rotor very light at under 1600g for the pair. These are in great condition and have seen little use. Easton skewers included.
£160.00 posted pp gift still available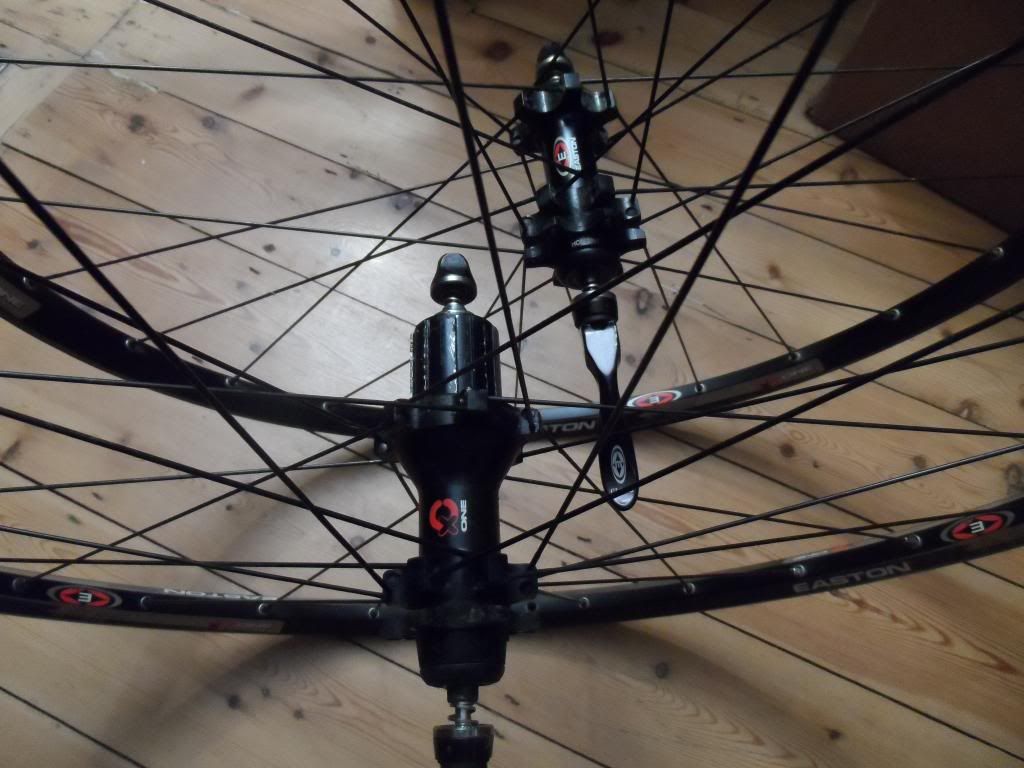 Race Face ISIS chainset 175mm comes with vgc middleburn rings 40, 30, 20 allen key release bolts and a gritty but useable Race Face 113mm bb. The arms have a bit of heel rub but still look good, the gold bolts will be replaced by silver as I need them on another build.
£70.00 posted pp gift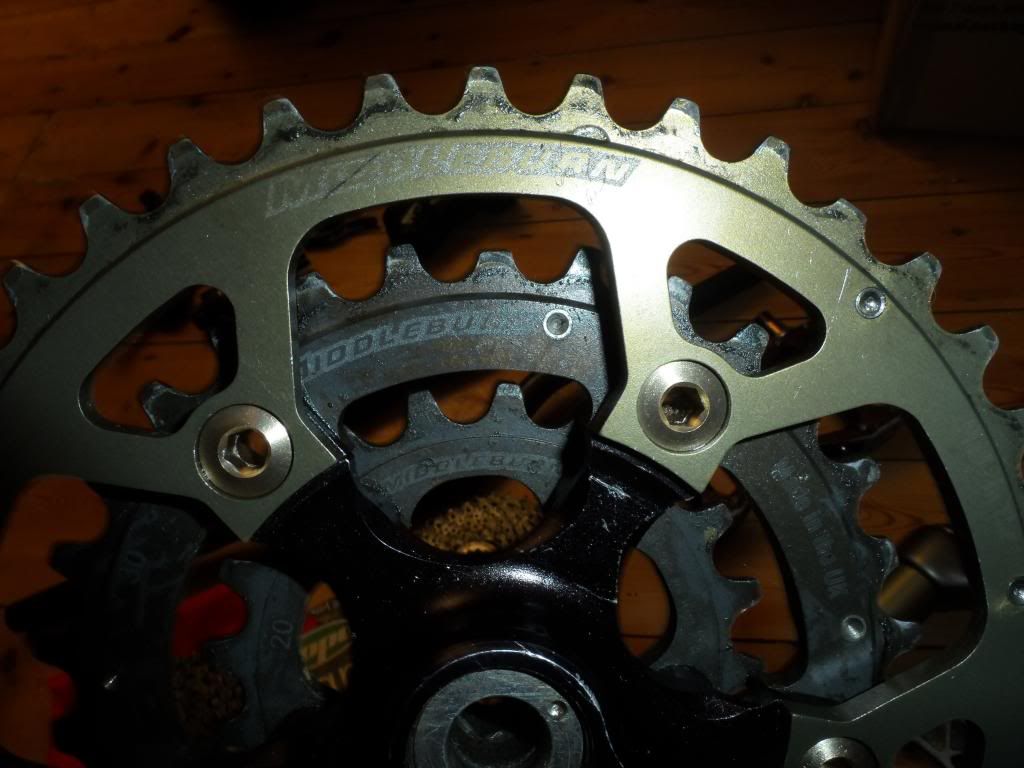 DMR V12 Magnesium Titanium axled oxblood pedals 345g a pair
Bit scuffed on the edges but smooth, light and tight!
£55.00 posted pp gift sold via ebay
Thomson 90mm Elite stem 1"1/8 25.4 15' mtb
Vgc £35.00 posted pp gift removed from sale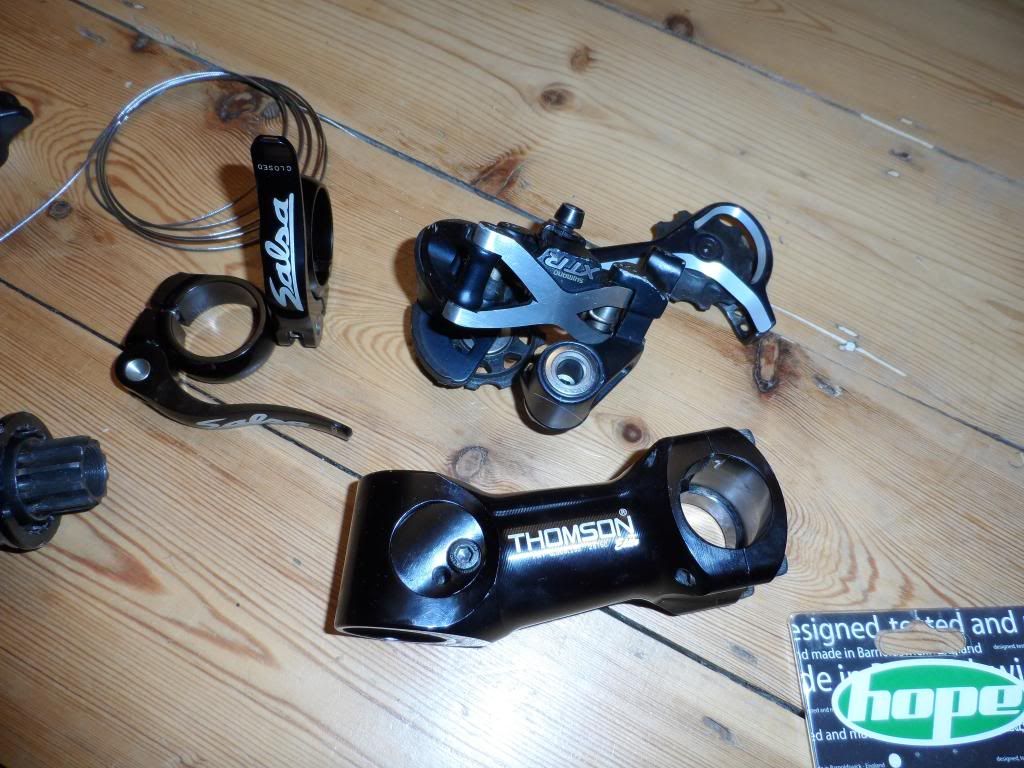 Easton carbon monkeylite 610mm bars vgc
£35.00 posted pp gift sold
Avid Elixir R SL Front and rear disc brake set copper levers and calipers 160 and 140mm rotors all bolts and fittings bled in the summer and little use since soready to rock.
£100.00 posted pp gift sold via ebay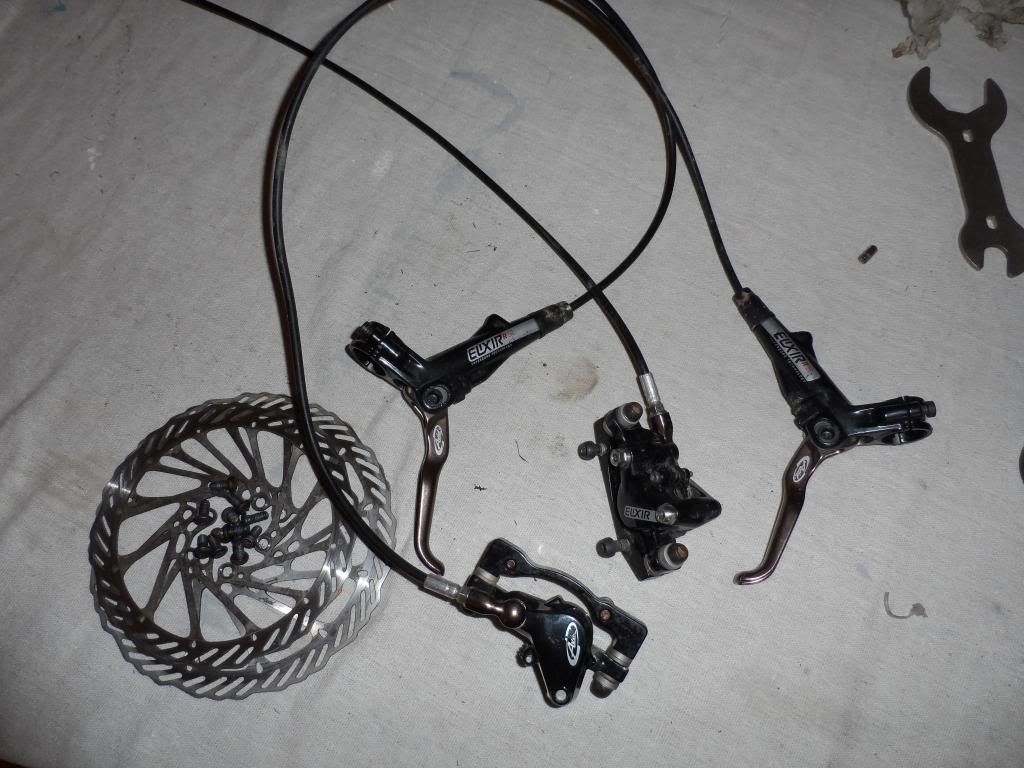 XTR Rear long cage mech normal rise m971 good condition excellent jockeys
£50.00 posted pp gift sold
Hope gold cable guides 8mm fitted then removed vgc
£8.00 posted pp gift still available
Salsa flip lock seat clamps 28.6mm vgc
£12.00 posted pp gift available
XT 9 spd cassette good condition but greasy comes with chain I was using with it, zero slipping still not stretched to 0.75 according to my park chain checker.
£30.00 posted pp gift available
XT 9 spd shifters m770 with good condition xtr inner cable still fitted and red bolts 2 way release model no windows.
£40.00 posted pp gift Sold
Dibs here then pm me

_________________
Seeking;
18" Kona frames
Explosif or Hot '94-'98
Ringle ahead stems 90-105mm 1"1/8th
Caramba double barrel cranks
Mavic 217 silver 32h rim good to nos condition