twellsie wrote: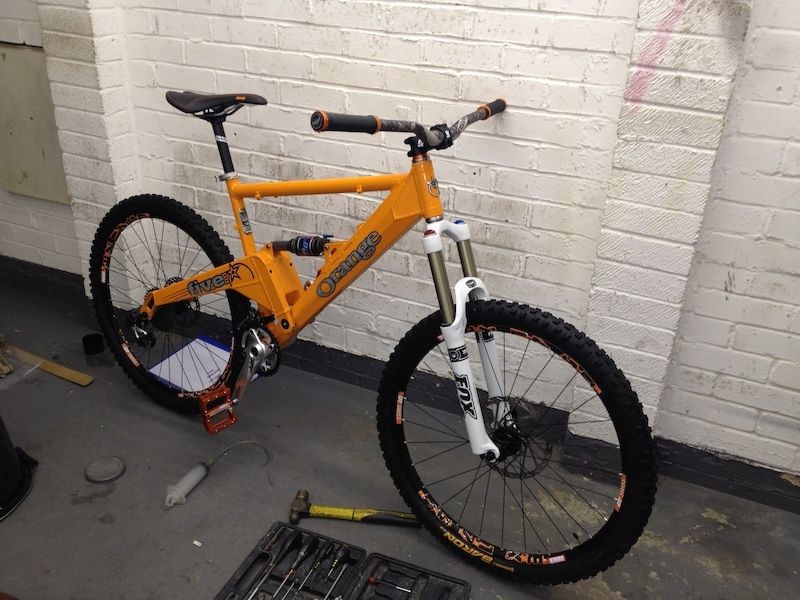 I'm after £250 for the frame, includes fox float rear shock and Crank Bros headset.
Fox 32 140mm travel forks, stanchions in perfect condition, few marks to the lowers, £200
DT Swiss 445D rims on Specialized hubs (with EX1750 decals on) run smooth and true £60
on a more serious note, i am due my 30th birthday soon, so i could hatch myself a cunning plan to get hold of this bike if it is still available...?
anyway, some questions i need to ask if it is:
- what is the head tube length?
- what shock i2i does it need? (i have a 165mm)
- if it can accomodate my shock, how much for the frame without yours included?
many thanks
Martin
_________________
My Bikes:
>Specialized FSR Elite '99:
viewtopic.php?t=173952&highlight=
>Diamondback Apex build:
viewtopic.php?f=6&t=320993
Projects
>FSR frame bearing upgrade project:
viewtopic.php?f=41&t=288979
"Happy is my last goal"