second batch of items up for grabs,
first up is a very nice clean and tidy set of project 2s, these are the modern type with 1 1/8 steerer which is 200mm long, the steerer has had a very thin clear coat applied in order to reduce rust etc (done by previous owner) i have no idea if they are TB or not, they do have nice stylish drop outs though and take either v or disc brakes, i paid over the odds for them on ebay as i was desparate at the time £60! ...They do have a few very small scratches but nothing to lose sleep over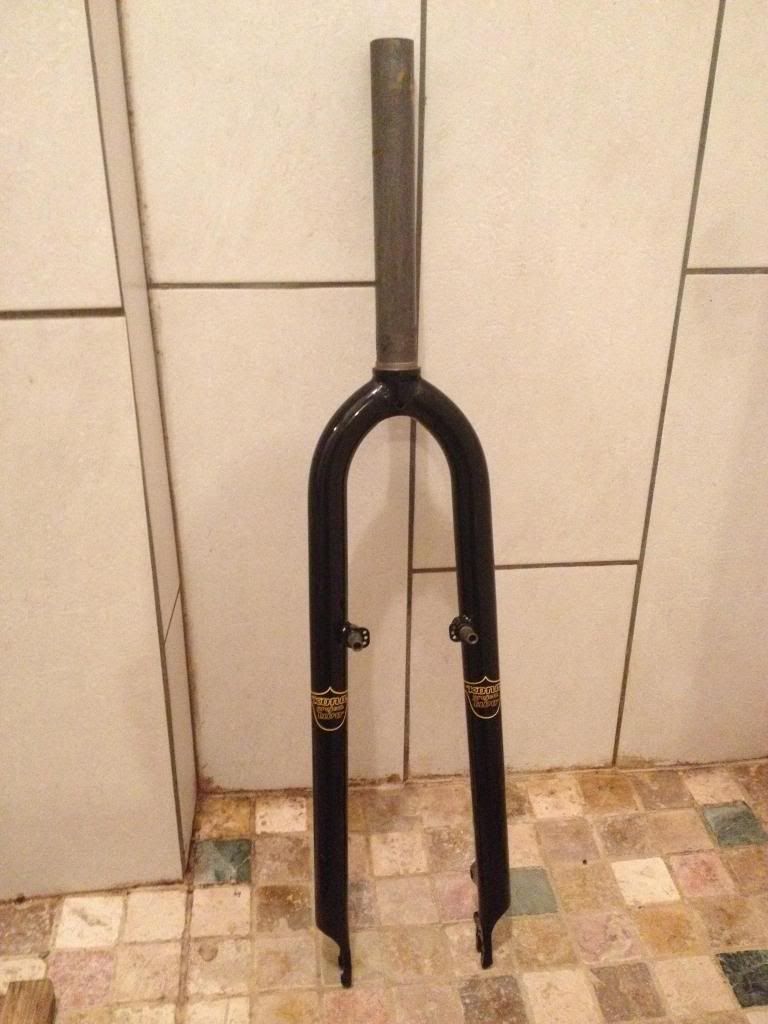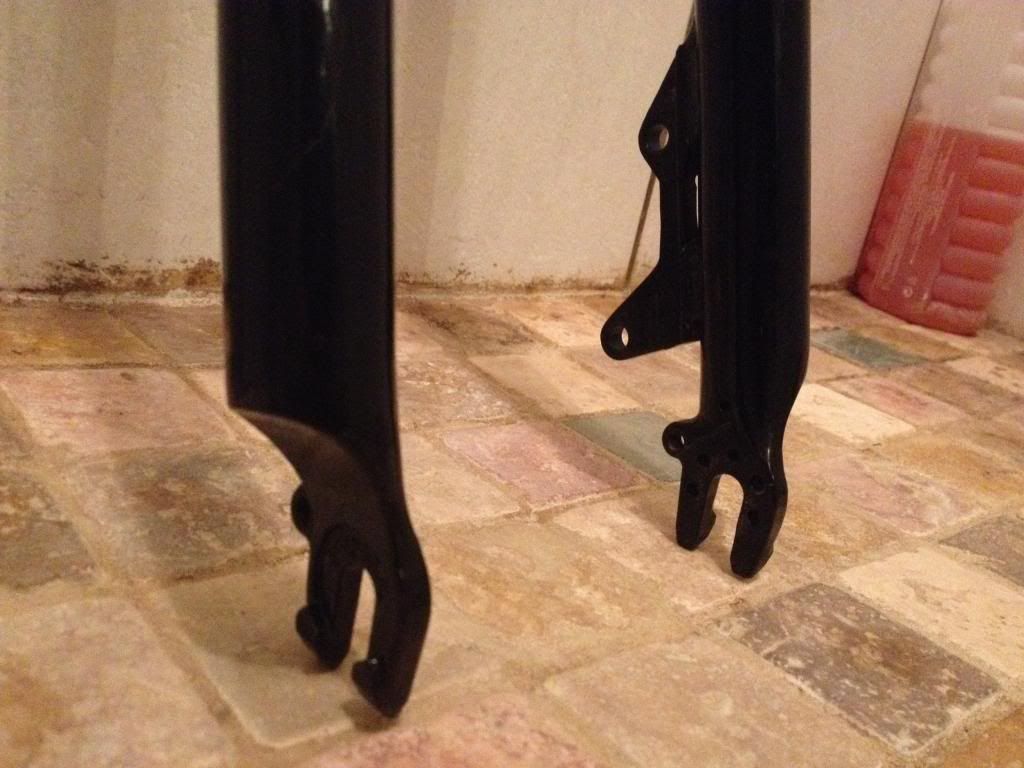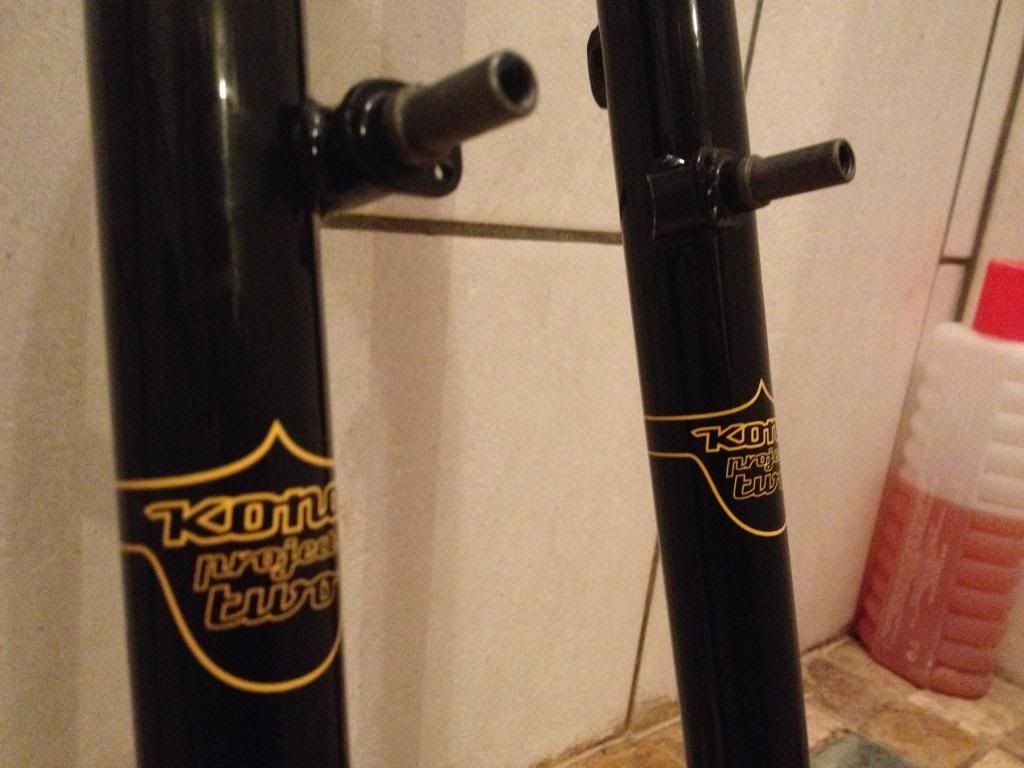 happy to let them go for £50 posted?
next up is a lite stick seat post, this hasnt been used at all but does show signs of where it has lost its 'frame virginity' it was put on a bike i was building but had to abort due to financial issues
it wasn't mega expensive as far as I can remember, its 27.0 by 400mm, perfect for a lot of konas
postage will be at least £3 so ...£10 posted? not willing to take any offers on this as I'm sure it will come in handy one day but it's there for the taking if anyone wants it at the moment
next up is a set of mavic crossride wheels, these take either rim or disc brakes, I'm moving these on because Im riding a 29er at the moment and they are just taking up space in the spare room
I bought these off this forum not too long ago and they were listed as true and good bearings - this however was not the case (so I was ripped off really) the front one seems OK but the back one needs attention, it has a slight flat spot and a bit of a wiggle, not ideal for V brakes to be honest but would probably run OK with a disc, bearings don't feel amazing either but it spins round OK
I like to be honest when I sell stuff wheres some other people don't!
I paid £75 posted for these which seemed a bargain with the sellers false description... I suppose I would take £50 plus actual postage just to shift them on - this is the original advert:
viewtopic.php?p=2014454#p2014454
ALL ITEMS NOW SOLD