Save me the Ebay hassle. Got to be a bargain at £100 or may trade for a nice frame/forks or bits for a Single speed setup.
Original 98/99 model.
They have Their good points and bad points.
Bad points first. The top brake mount has snapped at some point and been replaced with a bolt on. This looks to have been done professionally with threaded mount but it doesn't line up with the original hole. Don't know if it was done for a specific calliper or bracket but could be cut down flush if your that way inclined.
The axle has been mangled inside. Can still thread it in and out of the dropout with an Allen key.
Good points are the recent service and new seals. Nice and plush with no leaks and all adjusters doing what they should.
Stanchions are surprising clean with only one mark of note being a faint vertical line. Only cosmetic with no effect.
Stem pictured is not included.
Decals in good condition but one is upside down for some reason. Can supply a brand new set for £12.
£100 delivered.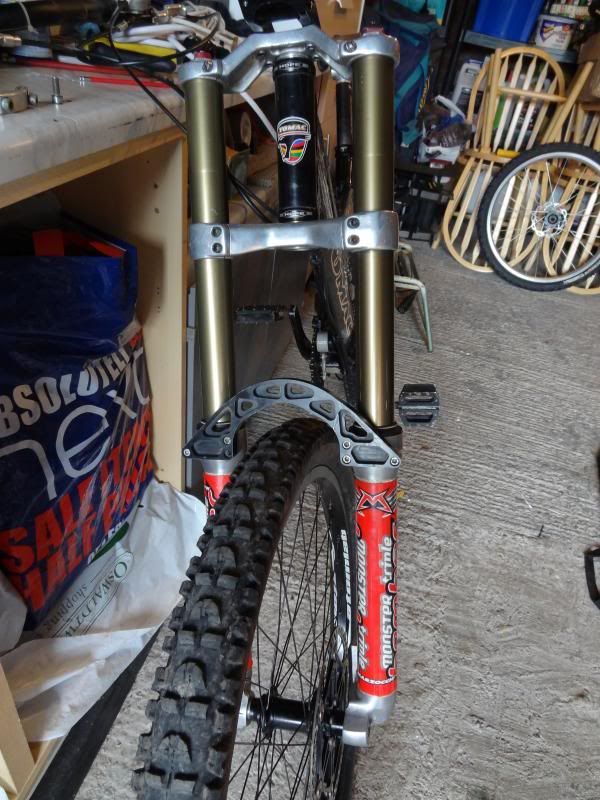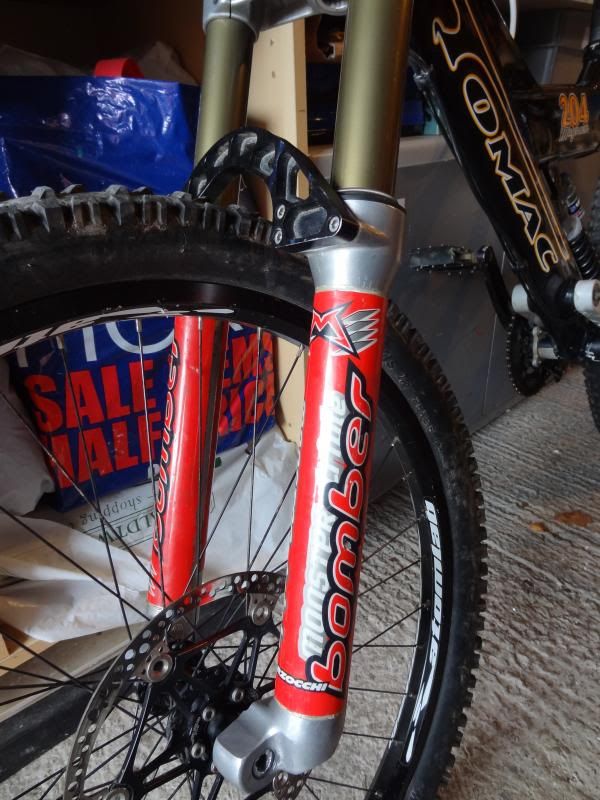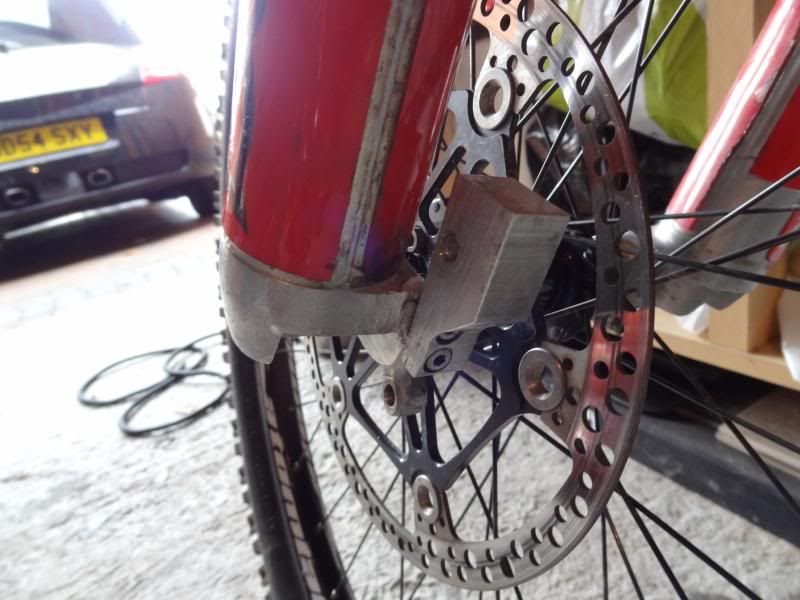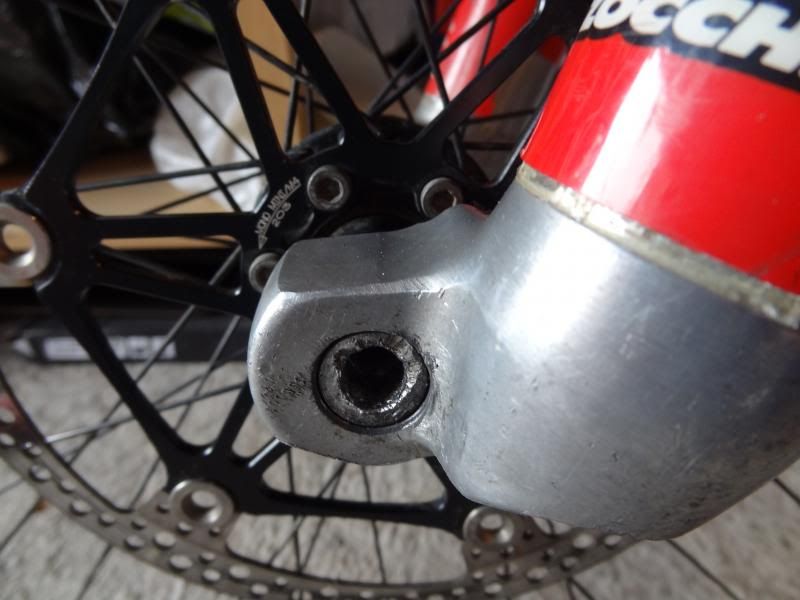 Ta.