I bought these for yet another project bike which I've had to abort due to financial issues!
They are for rim brake only and have ceramic braking surfaces, the rear hub can take 8-9 speed
The bearings in the front feel like new where's the rear is a bit grainy and could probably do with a strip down and re-grease, maybe new bearings etc, I don't know how to do this and don't like playing around with hubs so I'll leave it to the enthusiast who buys them!
All in all a very nice and light set of wheels though, they run straight and look the part!
Rear one weighs around 950g
Front one weighs around 750g
(I couldnt keep them still on the scales)
Collection from Winchester or Salisbury welcome or Chichester area on the weekend of 13th sept I'll also be in London the following weekend 20th sept please contact me in advance if you wish to collect them, willing to post for £12 though
There are several crossmax bearings on eBay for about a tenner (the rear will probably need new bearings)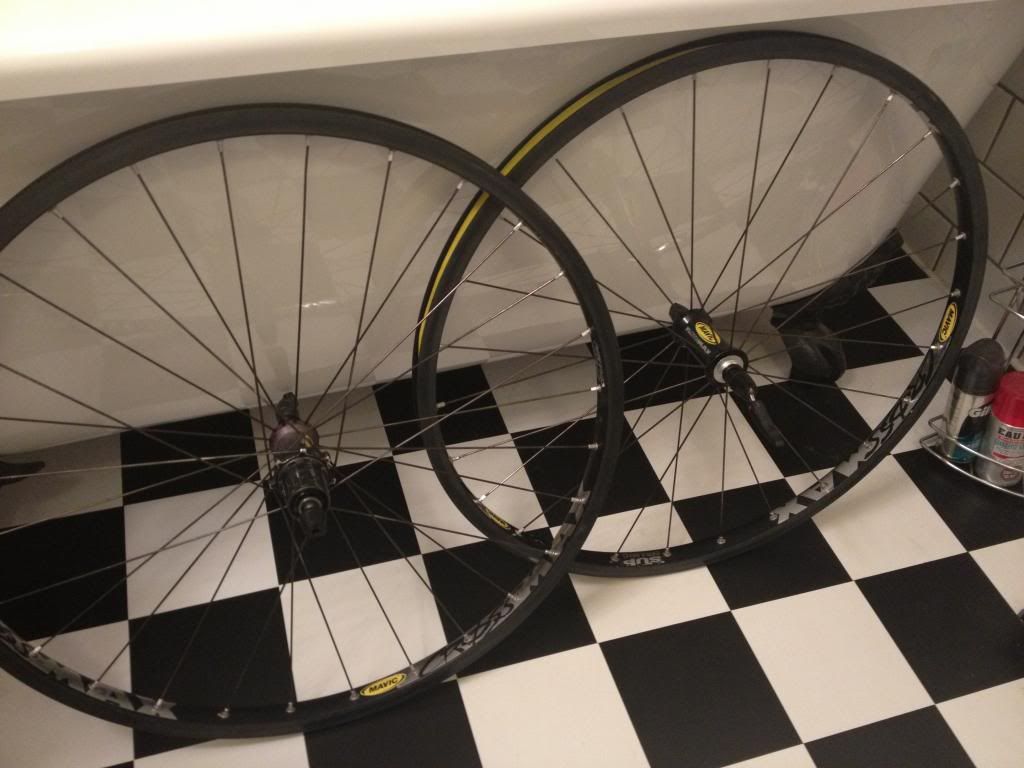 £100 posted to your door, £90 collected
SOLD