I have given this a good going over now...inner cables replaced where necessary and new brake pads Gearing may need a little tweak to be perfect. Bad news being the cranks splines are not too brilliant and arms need replacing which is a shame. Chris King bearings are perfect, in fact the rear feels like it is still running in (as CK hubs do)
Obviously at some point it the bike has been rested against something, slid, and scratched the lhs seat-stay, lhs fork leg and a little of the top-tube. Apart that that, no dings or dents or other major scratches. No chain slap
Selling complete at edit (see below) £750 collected from Rhiwbina, North Cardiff...if I have to post I may as well split it down.
Edit: Just had the cranks checked by the boys at my lbs...the cranks and splines etc are fine...the nasty creaking was from the shite pedals I put on to test ride...silly me, back to £750

Everything is XTR, mainly M952 but the V's are M960
Headset and hubs are Chris King (front hub a wee faded and taking that 'coca-cola' colour). Rims are ceramic X517 with heaps of life.
Stem Thomson and seatpost USE carbon. Selle Italia saddle a but scuffed up. forks are RC-31 and bars CNT Monkeylite.
Weight without pedals a very respectable 19lb 14oz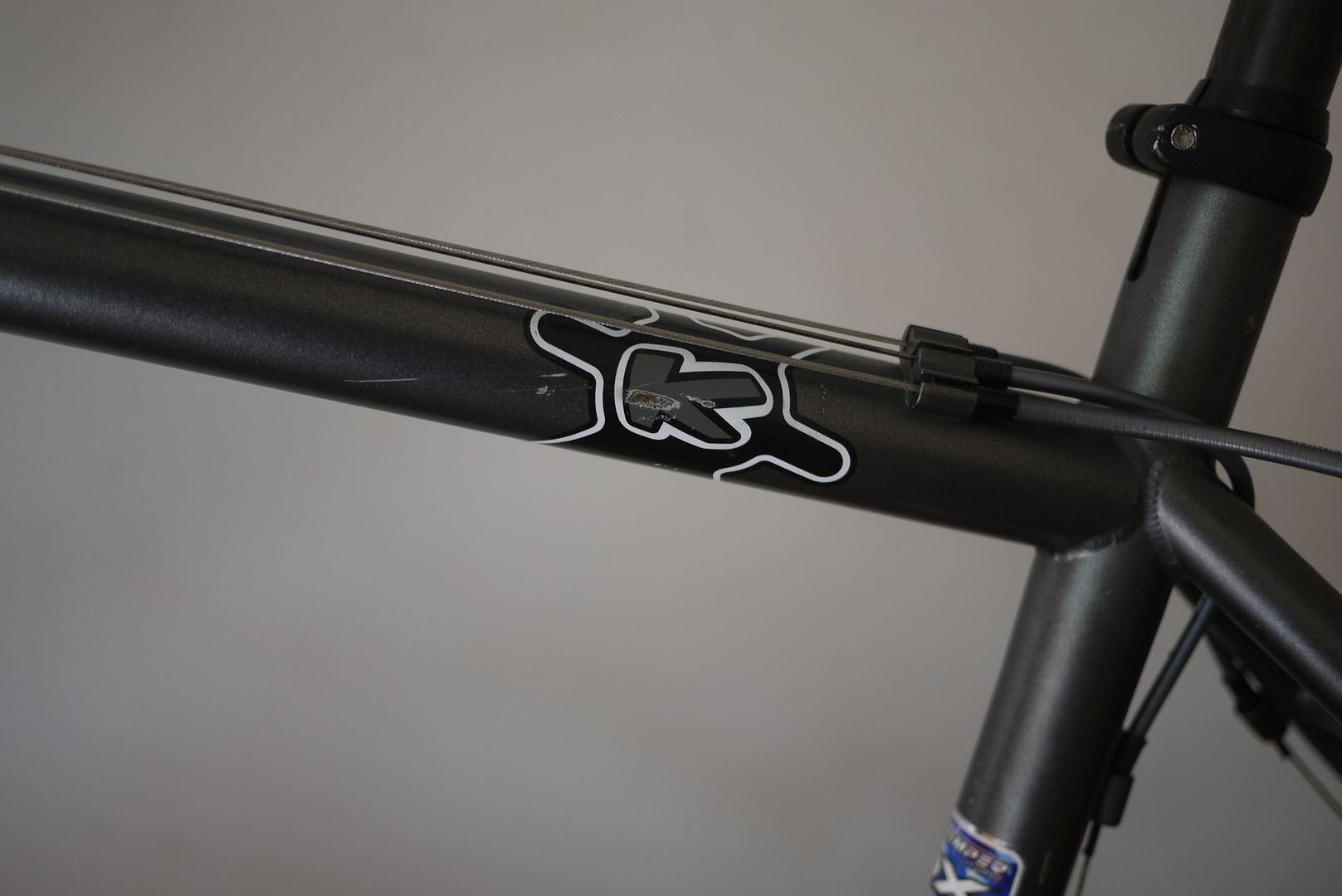 _________________
For ever changing my mind and my cars