So... blue isnt going to go on my latest steed (a dark red 1995 kona explosif) so this stuff needs to be moved on, all of it is mint condition, some of the parts are new, some have seen about 30 miles of action! either way its all nice kit and will transform someones pride and joy!
I would like to sell it as a job lot but I will sell it separately if need be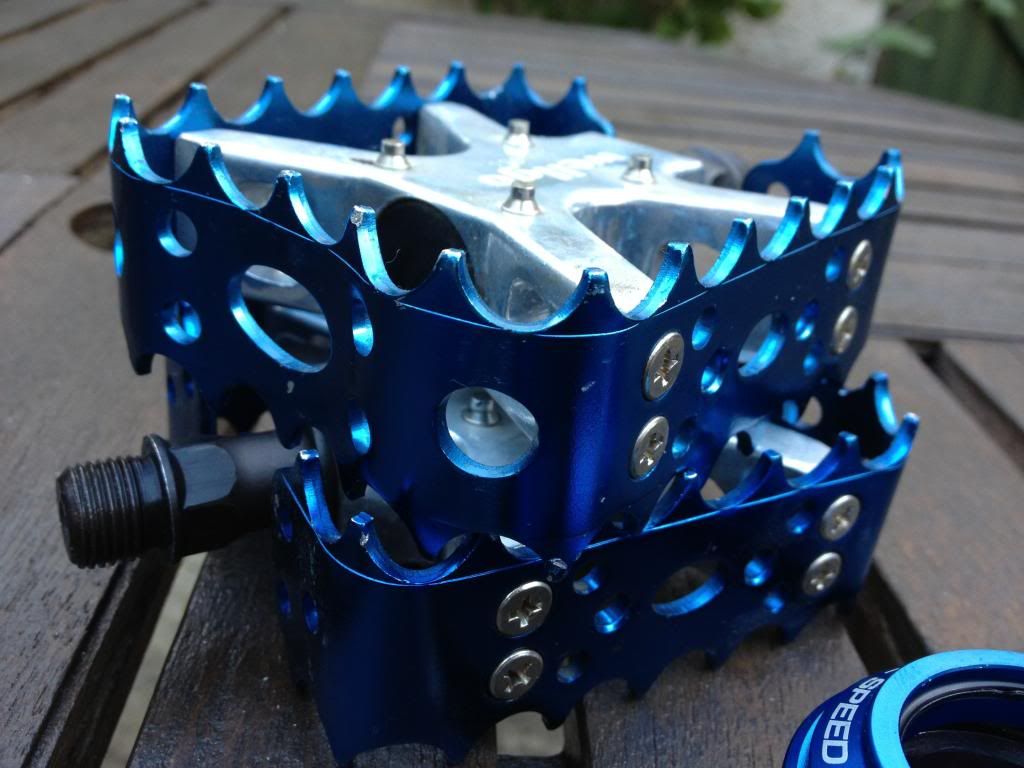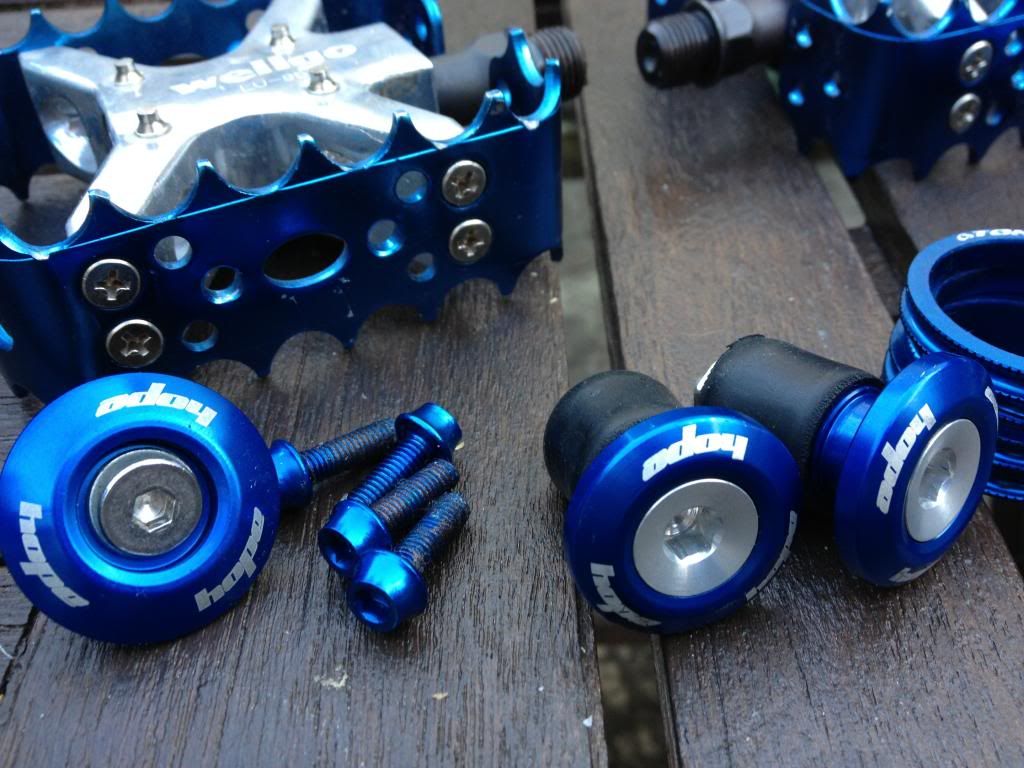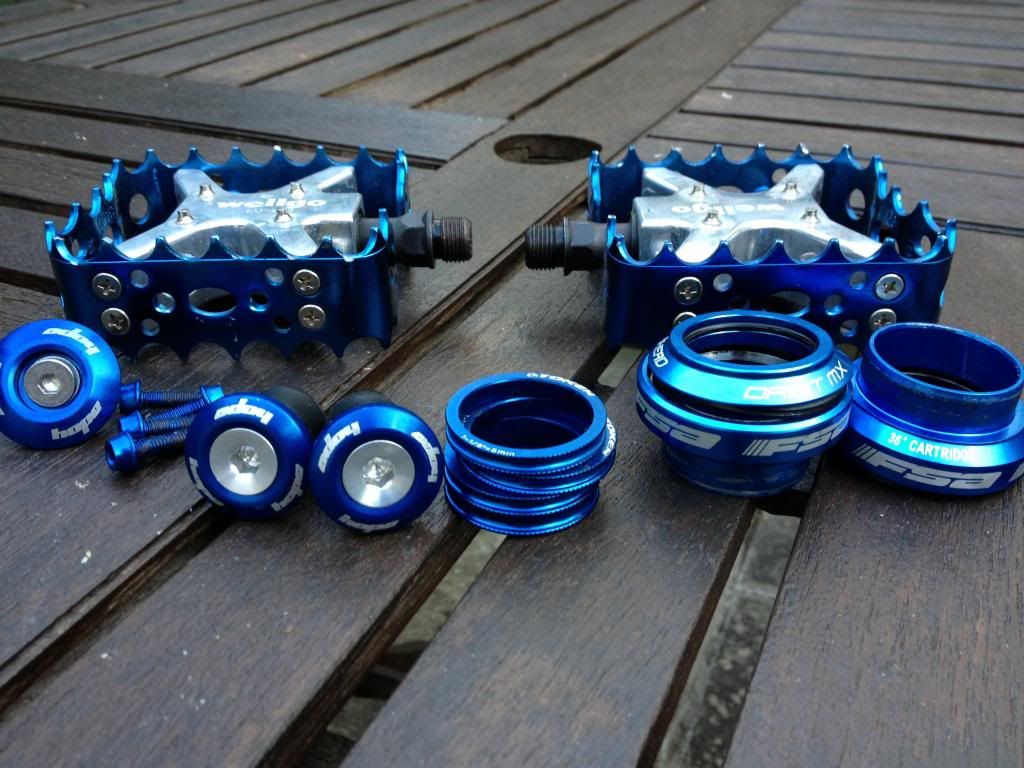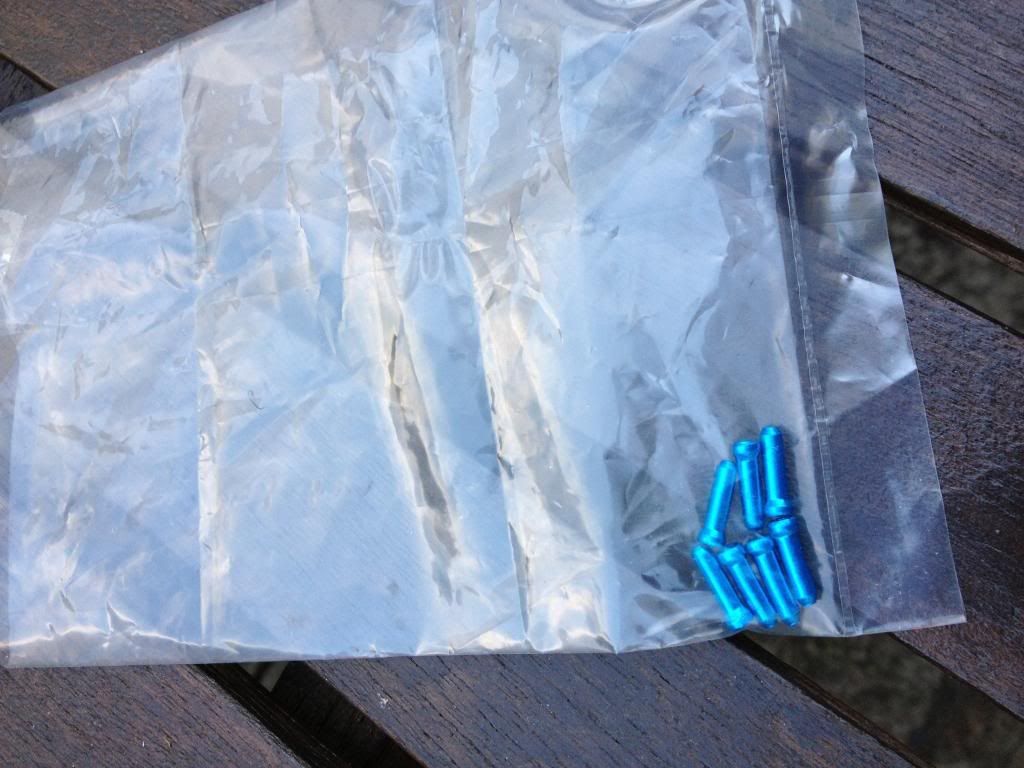 so, what we have and prices...
-FSA Orbit MX Headset - seen 30 miles on my road bike, pretty much brand new 1 1/8 £20
-Hope stem cap, about 6 months old but mint condition £3
-Hope Grip doctors, brand new - no packaging £10
-Wellgo bear trap pedals, NOS, about 3 months old, not really seen much use £15
-token stem stackers, 6 months old but mint condition £3
-4x water bottle bolts, 1 month old, mint condition, threads are dark as its copper grease £3
-7x cable ends, brand new ...I will throw these in free with the first item thats sold!
All prices INCLUDE uk mainland postage - I'll do the lot for £45 posted to your door!
I am after a nice set of Kona P2 forks 1 1/8, 200mm steerer or something similar which I may be up for trading!
PM me, I will combine multiple items and do it a bit cheaper
PP Gift for payment please
ALL ITEMS NOW SOLD