Here are a pair of new Maxxis Xenith folding tyres, these are 60tpi compound version.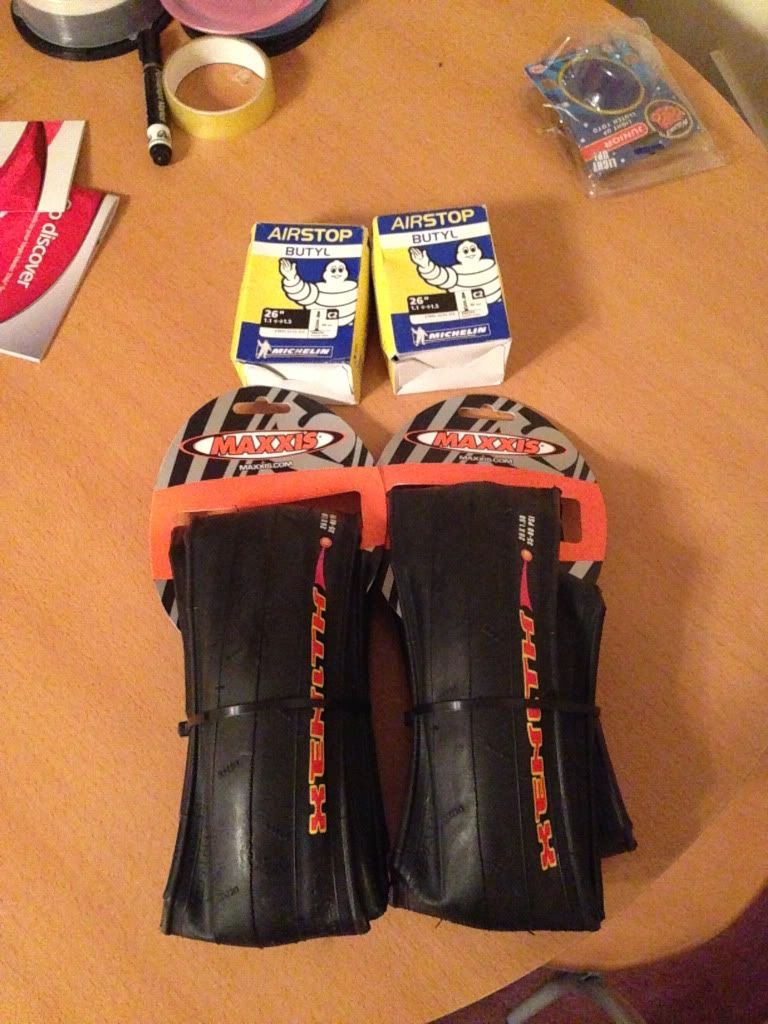 Nice and light at 425 grams each!
Also included are 2 new Michelin airstop butyl presta inner tubes.
Rrp for the tyres are £32.99 each, tubes are £6.99 each. Total cost is £79.96.
Even the pros can't always travel with two bikes, yet training on the road is one of the best ways to condition for an off-road race. Make your MTB perform double duty with the Xenith 1.5. The narrow casing makes the Xenith extremely responsive and the slick tread rolls fast and grips any type of pavement.
I'd like £40 posted.