Hi all
I have my old full suspension mountain bike up for sale. I bought it new quite some time ago - to be honest, I'm not sure on the date, but I think 2003 would be about right. I know, then, it was in the region of £600. I am now looking for £150 ono. You will see it has some cosmetic wear, but functionally it seems strong to me, although as mentioned later on could do with a bit of a DIY service.
Photos: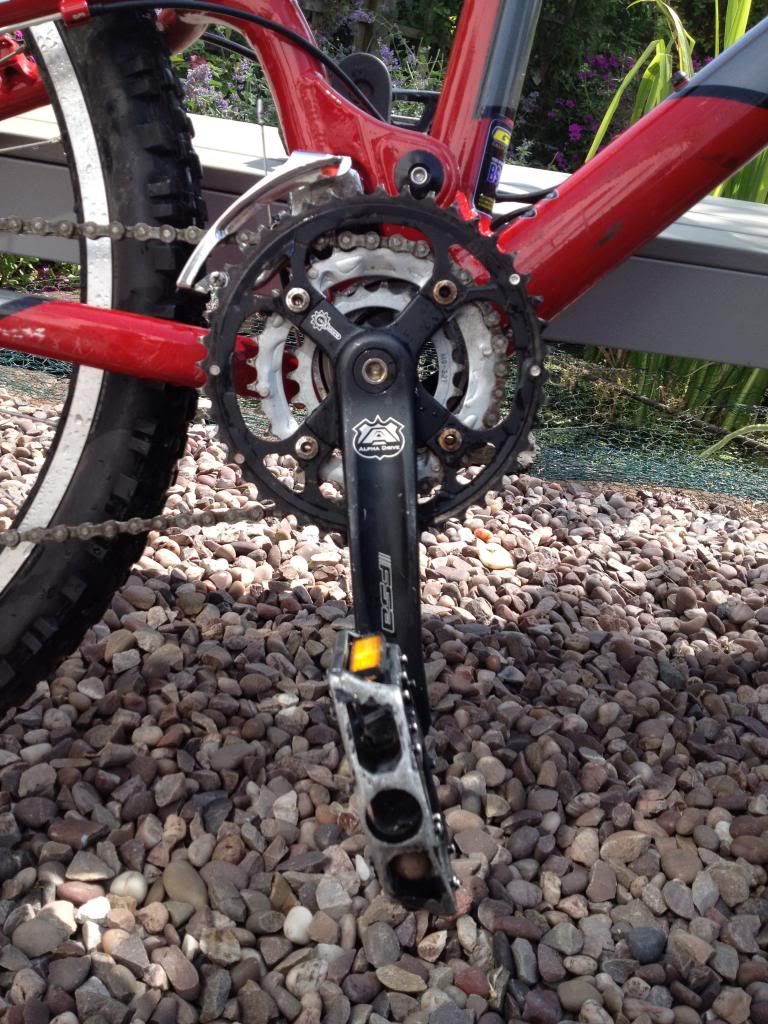 I am not knowledgable when it comes to bikes, so what you see is what you get, essentially. The bike is good, and has not been used hard. I know the stuff on it, at the time, was good quality. I have taken it along to a local bike shop and he recommended selling it on here - he also commented on its strong original condition and general retro coolness.
It has been used recently for Glentress a few times, but generally has had much too easy a life for a mountain bike. It is fully original and still has the plastic covering over the "GT" badge on the front!! It has had new tyres front and rear, larger than the standard tyre for extra badassness.
The only issues I can think of, really, are old components needing a little bit of TLC. I suspect the chain needs changed and that sort of thing. Brakes and tyres perform flawlessly.
Hopefully someone is interested - if you are please write back a message, or send me a private message and I will give you my phone number + address. I will try to check in here periodically.
Bike is based in Edinburgh, EH5.