Selling as a kit. All been fitted but never riden with
Change of set up, so all like new. Minty
Hope sealed bearing headset 1 1/8th
Hope end bungs handlebar ends
Hope Cable guides to replace v brake bosses on frame(one side blank one side hosed)
Also another pair of hose guides to fit bosses on forks Not pictured but included.
Same as the ones in pic but different size thread.
Hope seat clamp 31.8
Hope spacers
Hope skewers
I dont have a red front skewer so you can either choose silver, gold, Or Smoke colour. See pics to choose.
£90 posted paypal gift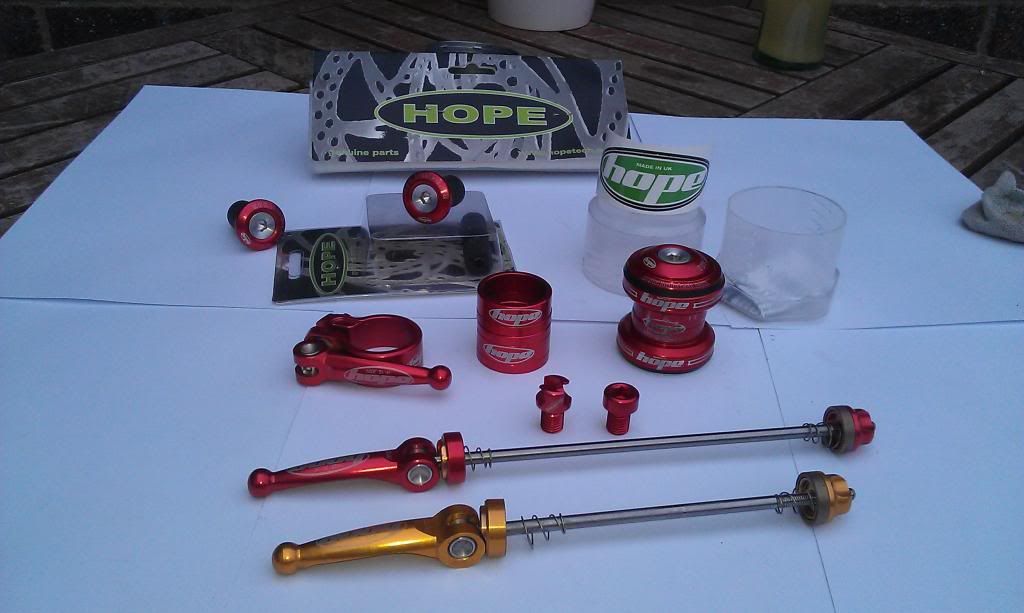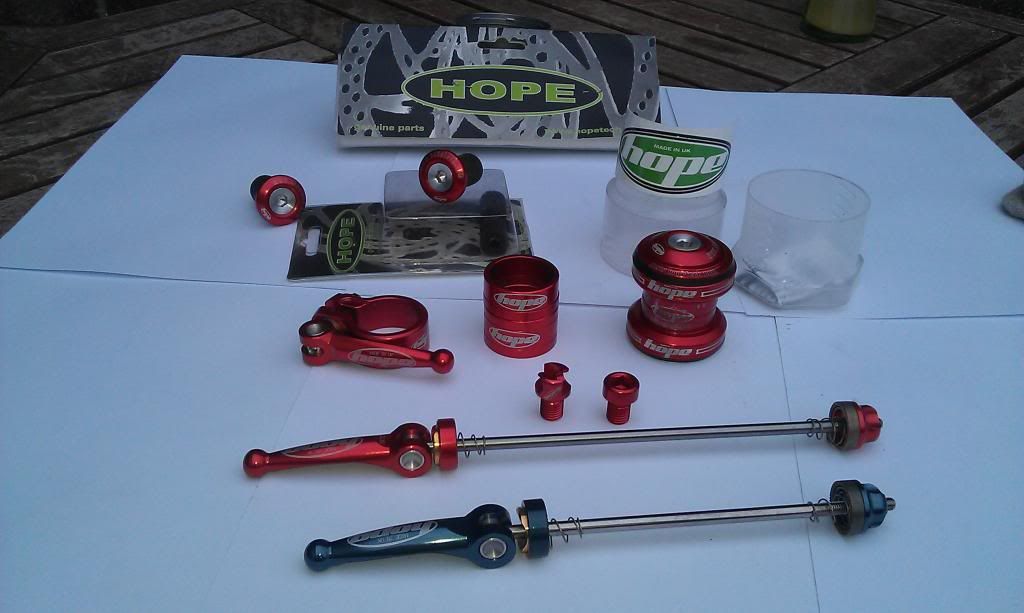 _________________
Work like you don't need the money, love like you've never been hurt and dance like no one is watching.