Hey Guys.
I'm splitting this beauty, as i need the space for a more classic scoot.
Wheels; Hope disk hubs (pro I think?) DT rims, New bearings, brilliant condition (rims have never seen a brake) Front hub silver, rear hub black. Alloy nipples on the front wheel, Perfectly true. (wheels only, no rotors/tyres) 8/10.
£100 posted.
Cranks; Rings are excellent. Arms are good, with a bit of rub, and a few knocks on the ends. Comes with (excellent) BB and correct tools for fitting. 7/10 (rings 9/10).
£110 posted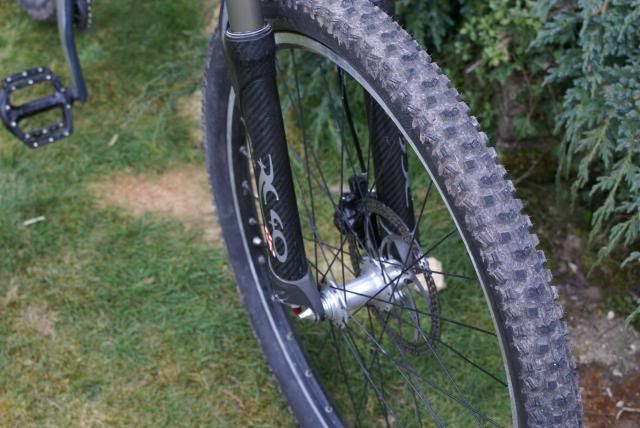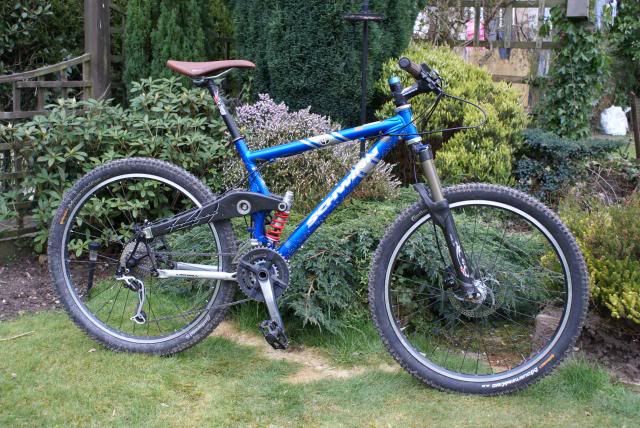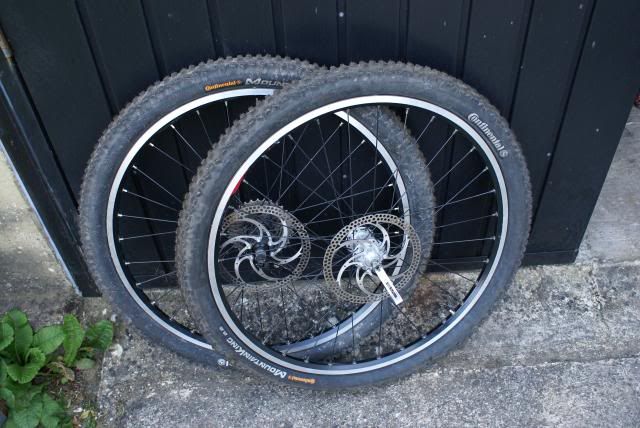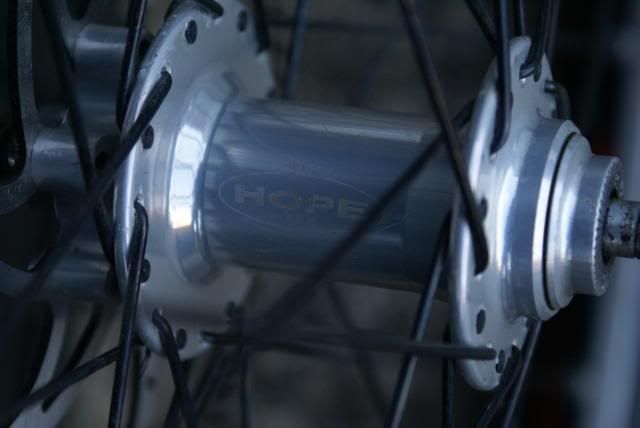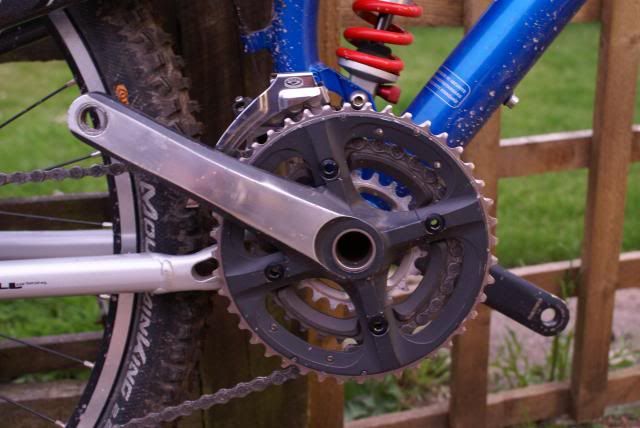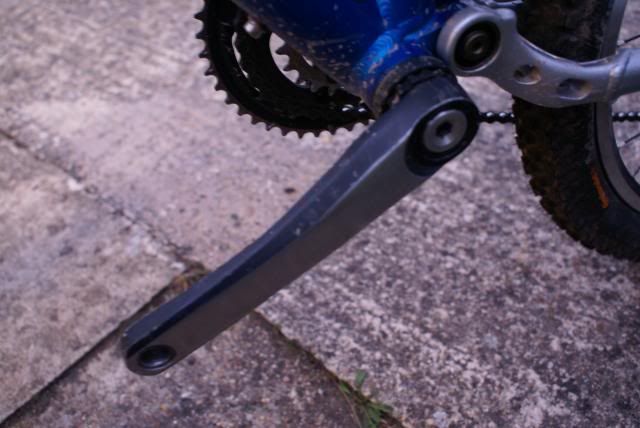 UK only for these I'm afraid. Paypal payment, and it may take me upto 3 days to get to PO depending on when you pay (I work in the middle of nowhere!).
Cheers,
Steve
SOLD The forks were from ebay a few months ago, they've seen a bit of use, but nothing major to speak of, a bit of rubbing around the crown and dropouts. Stanchions are good and everything seems to work as it should. I was going to get Tim at fork english to service these, but never to that far. 7/10
£110 posted.SOLD
SOLD I bought the frame from Barneyballbags last year; It's absolutely mint with the exception of a little sticker damage on the top tube. I can't emphasise how good the paint is. All pivots are tight, and it's an IS disk mount. I've only ridden if a few times, but it rides superbly. No cracks, dings/dents etc. 9/10
£150 posted. (*edit* forgot to say it'll come with seatpost & headset)SOLD