My favourite bike has been ridden only once this year so has to make way for my other (more profitable!) hobby. I'm not interested in PX/swap unless you have a Nikon D3S?!
Edit: bike is in Portsmouth, Hants. I am happy to deliver within the county for a minimal fee. Much further than that and I would need to look into couriers but I am not against the idea.
Pace RC300 16" in red. Excellent condition, a couple of light scratches but no dents, nicks, scores or cracks and next to no chain scars (it's been SS for years). It is still a nice deep red too (unlike my virtually pink F8!!) and is 18lb in it's current guise.
Pace RC31 Carbon forks
Pace RC45 stem (black)
Easton EC90 Carbon bars
Easton EC90 carbon seat post
Mavic XC717 Disc rims on Hope PRO II (red) hubs. Black DT D/B spokes
Michelin full slicks.
Hope Mono Mini disc brakes (silver/black) - calipers spaced out.
Hope 183/160 floating discs on black rotors
Hope Ti skewers (red)
Hope A-Headset (black)
VP Bottom Bracket (literally 2 miles old!!)
All of the above is in a similar condition to the frame, the wheels were serviced at my LBS today and are running dead true.
Showing signs of use...
Selle Italia SLR saddle
Race Face Turbine crank (black)
Specialities TA 34t* chainring (black)
Gusset Double Six 13t* cog
Sachs silver chain of unknown heritage
*Exact gearing to be confirmed!!
The chain was originally a perfect fit but over the years has eventually needed a tensioner so it currently runs with a Gusset Tensioner on the rear mech hangar.
With no others generally for sale (that I can find) I am unsure of the value so I have added up what I feel the components are worth and subtracted a little bit - I know bikes are not valued that way.
As such feel free to message me with your views on this technique......
The bike will be taken apart if I have no serious interest but I will not price individual components until that time. No doubt there'll be some PM'd dibs...
£900.....ish (it's a real head turner)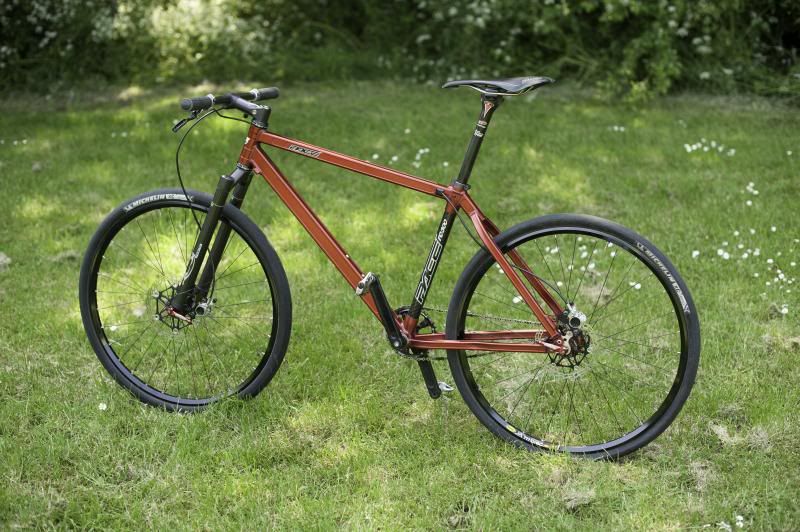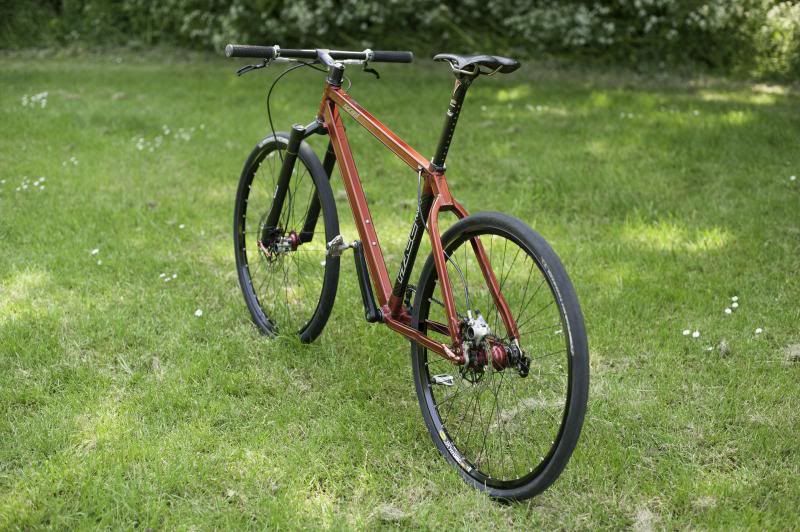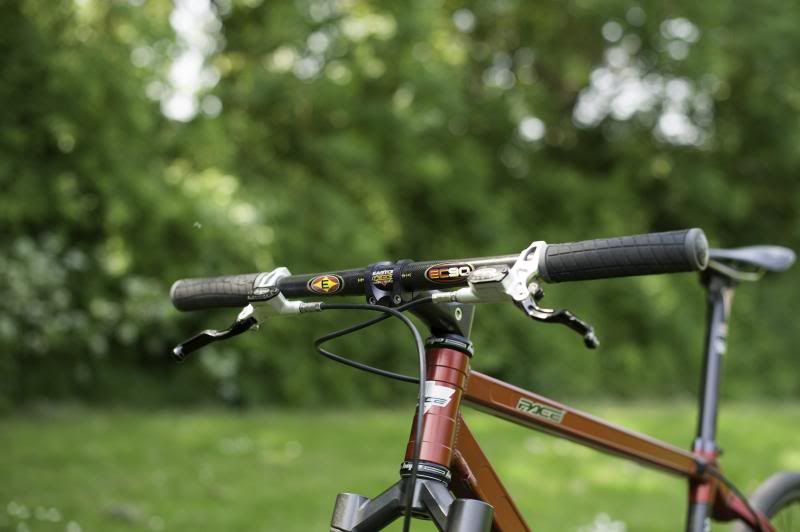 _________________
The Bear
93 Kona Explosif, RC36. Giant Propel Advanced Pro 2. RC200 F8 (terminally cracked but holding on to life!!)

RC200F1 Black - she dead. _ SOLD.
RC300 Red RC31 - SOLD and now missed
2 x Attitude Team USA (Dolomite) - one stolen, the other stupidly sold!!