Raceface atlas fr cranks. For 83mm bb but can be spaced to 68/73mm as far as I know. £75 posted.
Gone.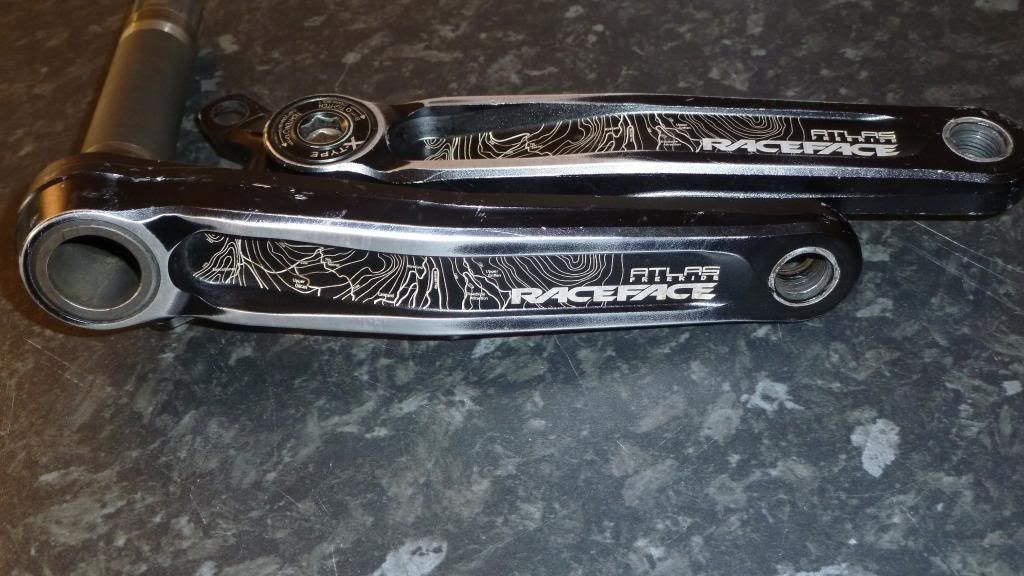 E thirteen srs chain device. Upto 40t I think. Iscg 05. Needs new jockey wheel. With bash.
£33 posted.
Straitline silent guide device but no bash. For 34-36t, iscg 05. Missing 2 of the grub screws and one is a little chewed but they are only minor anyway. Will trade for iscg backplate or £36 posted.
Hope mini brakes. Odd hoses and white hose has tape around one part but doesn't leak. Were bled before being stored if I remember correctly. The front hose/fittings are a little dodgy, they don't leak but think the hose spins. Will have gold bore caps instead of blue and include some pads in there.
£65 posted.
Hope m4's. No.8 and no.3. I think I have a no.6 half somewhere if needed (I don't remember what each number ascertains). They may need tlc im not sure. Got them as is. They wont have the braided hoses rather normal black hope hoses (so will need bleed). Pads in there. Tatty but may cleanup well. They do 'pull' and pistons seem to move ok.
£65 posted.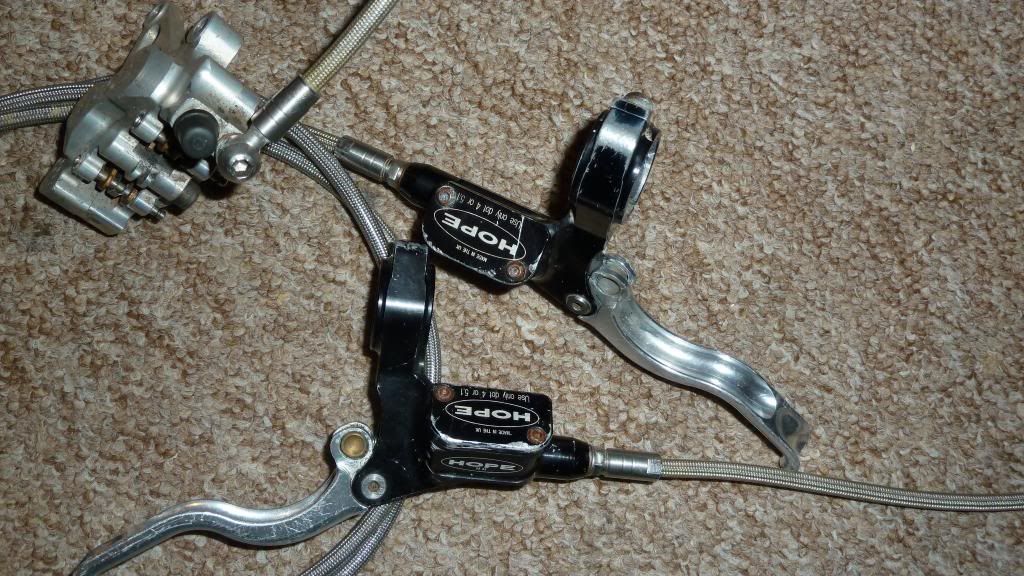 Xt crank arms. Very good condition. Little use.
£58 posted.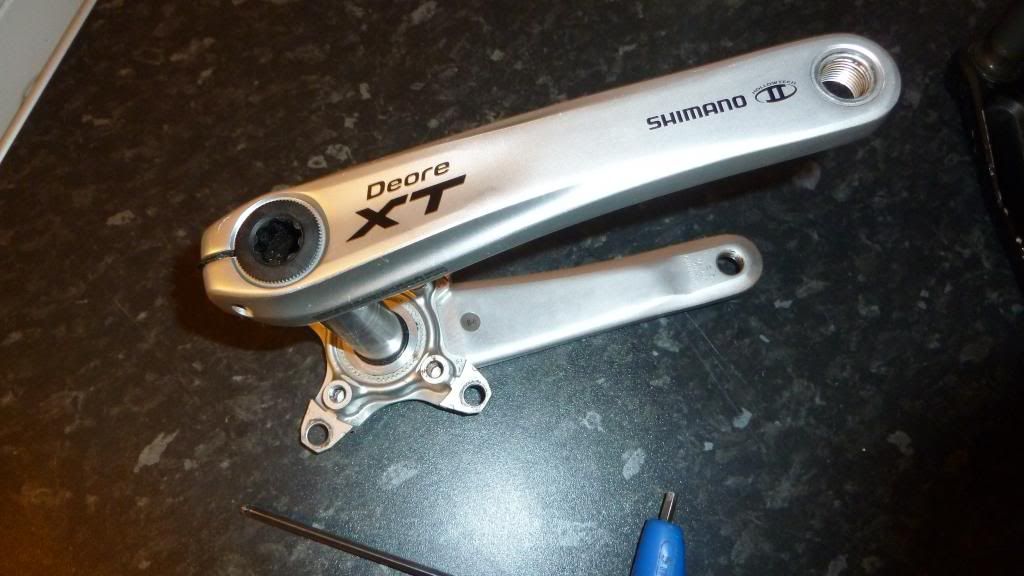 Saint bb, can be included with either cranks for extra. Good working condition. Smooth but a little chewed on the cups.
£18 with either cranks.
Racface and saint rings. 38t. Raceface has seen some use but the saint hasn't seen much as far as I can tell.
£14 each or cheaper with cranks.
All has to go. Will split the brakes if enough interest (calipers/masters or single brakes).