All prices inc postage.
XTR M960 cranks in nice condition, logos are faded thanks to usual rub but still nice and shiny, flash makes them look more silver than they are.
The pair of sparkly silver crankskins are free with cranks. £65 ....
now £60
....
SOLD
New in box Deore BB51 HT2 bottom bracket £12.50 (or £10 with cranks) ...
SOLD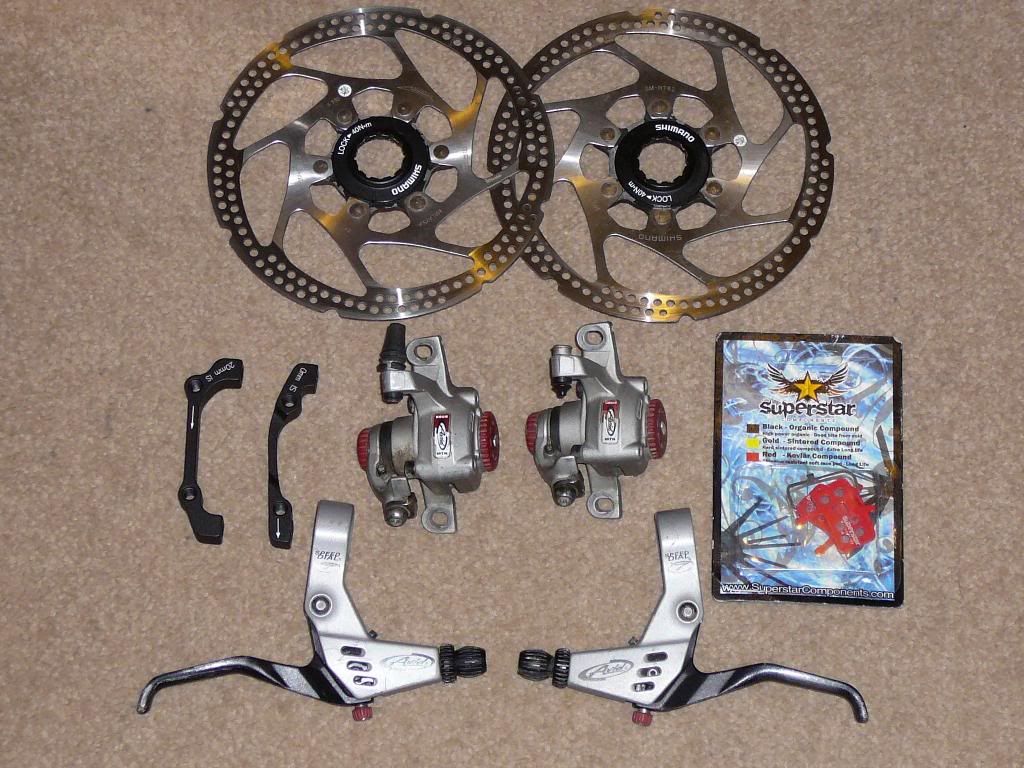 Older (better) BB7 MTN calipers and SD7 levers, in nice condition and have part worn pads fitted. New pair of Kevlar pads and new front/rear PM/IS adapters (for 160mm rotors) but no bolts sorry - but these are easily available for a few quid. £40 ...
SOLD
Shimano RT62 160mm centrelock rotors only lightly used with lockrings £12.50 ....
now £10
...
SOLD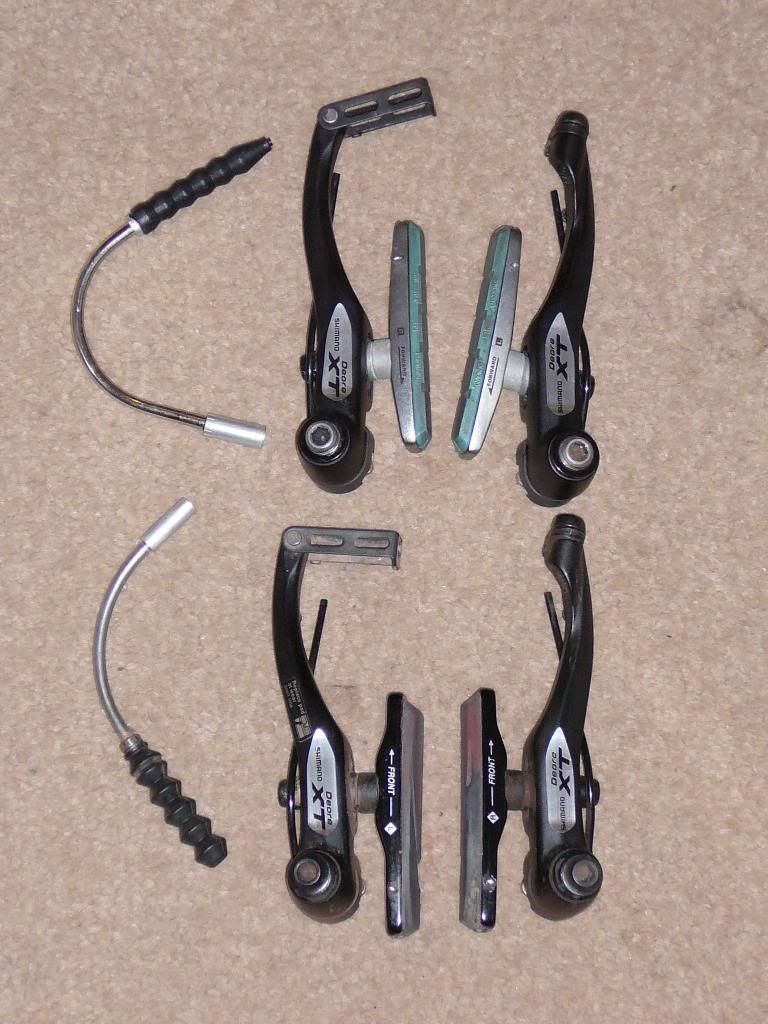 XT M770 V brakes front and rear in very nice condition with noodles, bolts and pads (used but still plenty of life on them) £40 ...
now £35
Thanks for looking ... more to follow

_________________
Old enough to know better but doesn't.
MTB (modern) : Cannondale RZ120 / Lefty & Niner Air 9 / RDO
MTB (retro) : Pace RC200-F2
Road : Boardman Team Carbon
Shed art : Raleigh Dynatech Diablo