Brilliant bars, RRP is over £40... Reviewed
here!
.
Only used for two rides because they didn't give me the position I was after so they're in very good condition.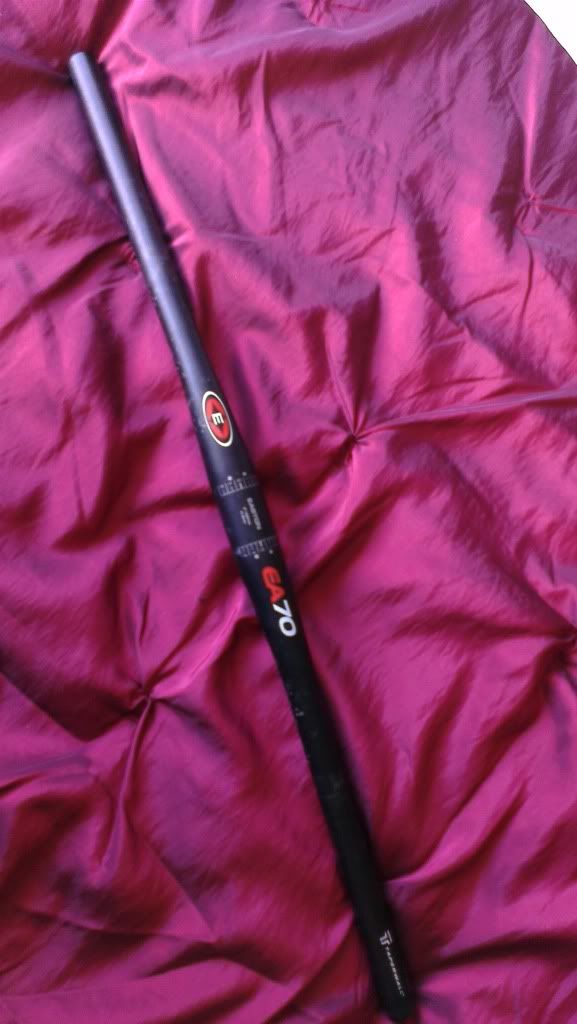 1.) Hayes 9 brakes
, Goodridge hoses. Carbon lever blades. Hoses are different shades of grey (!). Include discs and adaptors, 180/160. Bought them from a forum member but never fitted them.
£40. SOLD2.) Hope stem
. 31.8 bars, 70 x 0.
Will clean it properly before posting
.
£35. SOLD3.) Sram 2x10 stuff
. X7 shifters and X9 rear mech. Shifters have matchmaker mounts. Used twice.
£50 SOLD PP