Im Currently having a clearout, these are the last items to sell at present. Although i do have a 2010 Rockshox Recon Race SL Forks (technically a Reba) going soon, Pretty mint, and recently serviced.
These wheels id love to keep for my scandal build but cant justify after fixing me Hopes 3 months ago.
I have a set of custom Chris king 32 hole wheels,
The front is a Disco Universal front hub, with disc adaptor.
The Rear is a early ISO. Both in mint working order.
The wheels were built last year in to Mavic XM317 rims with Stainless Plain Gauge DT swiss spokes.
Both are running true, rims are for v brake as well as disc, the rear has been used with a hs33, but has cleaned up well, The freehub will take all speeds bar 11.
£200 inc Recorded delivery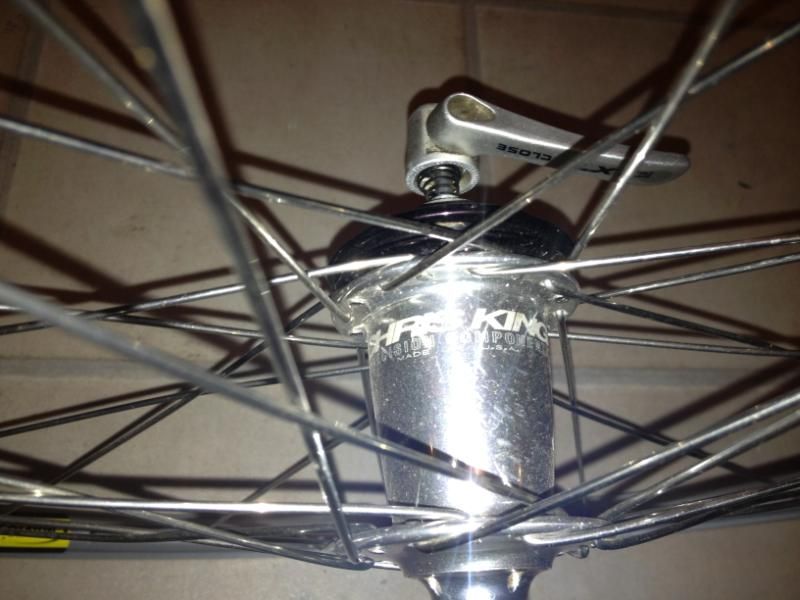 Thanks For looking
Kind regards
Dean,