Looks like I'm going to have to sell my beloved Sunn Radical!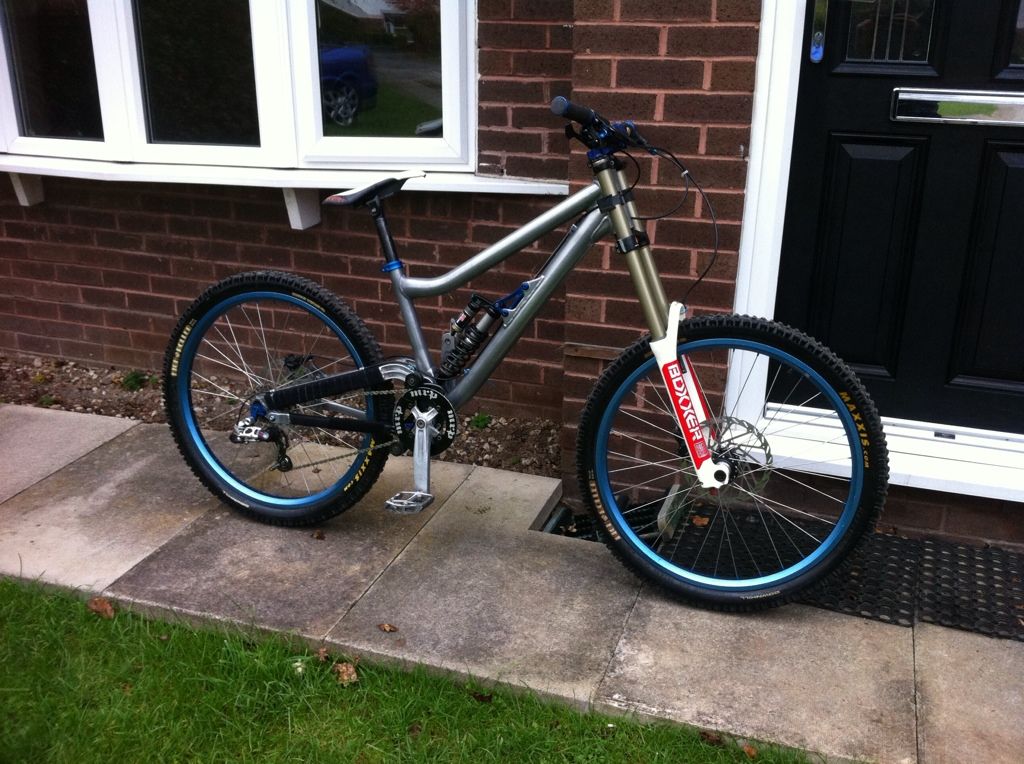 Around 2 years ago I stripped her, polished it and then got it clear powder coated!
When doing this I replaced all the bearings and also got the rear end welds beefed up among fears of it breaking! (I can provide photos of the welds, it was a common problem for cracks to appear due to small welds but no chance of it happening now)
I have recently bought new bushings for the rear shock and will fit them before I sell it.
The spec of the bike is as follows;
2008 Sunn Radical Frame with Bossard Tuned X fusion vector DH2 rear shock (claimed to be better than the marzocchi Rocco)
Rockshox boxer race forks (TF Tuned with new lowers world cup lowers around a year ago)
Truvativ Husslefelt cranks with MRP chain device and Wellgo MG1 magnesium pedals
SRAM X-0 carbon rear mech with SRAM X-3 shifter small ratio cassette and SRAM chain
Avid Juicy 3 brakes with new pads and 203mm rotors
Easton EA50 handlebars with lock on grips
Custom built anodised blue leaf bikes rims on NS rear hub and sunn front hub
If you have any questions don't hesitate to contact me.
This was the first ever Sunn Radical Evo in the UK as I was a mechanic at Ride Central who imported them. It weighs around 38 lbs and is great to ride, I have actually never rode a bike that pedals as well as this does!!
I am looking for £1200 for this bike and it will come fully serviced by myself.
You can contact me on here or by text or phone on
0783757784nine
Please bear with me if your contacting me as I work full time!
Thanks
Adam