absolutley mint, bought from CRC around xmas for £50(ish)
used a couple of times since it arrived but I want a black one now as this doesnt go with my current bike...
I'd be up for swaps/PX also if the right one came up... something similar (hope/raceface etc) same size please!
this one is 50mm CtoC, 1 1/8th and 31.8 bar clamp
time for the picture overload!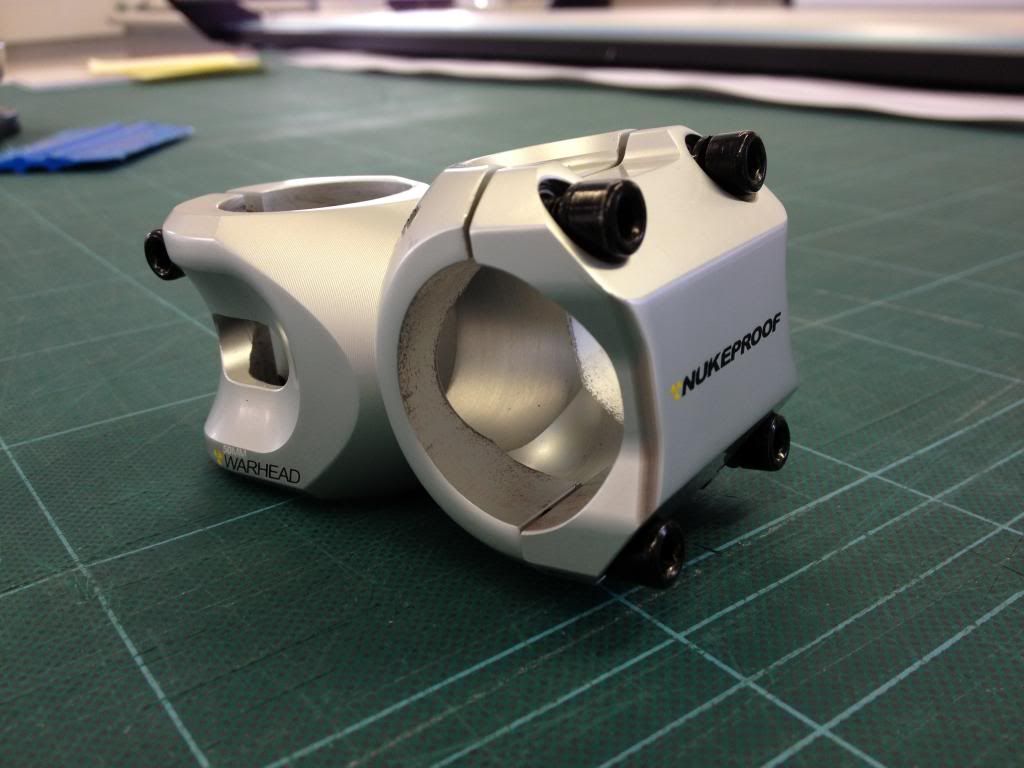 £35 posted PP gift please
second up is my fairly new on-one inbred 29er frame, it has literally done one proper ride (in mud/xc etc) very good condition and only about a month old, 29ers just don't really do it for me, a few very small chips from it being indoors with other bikes leant up against it. I paid £200 for this, I'll let it go for £150 posted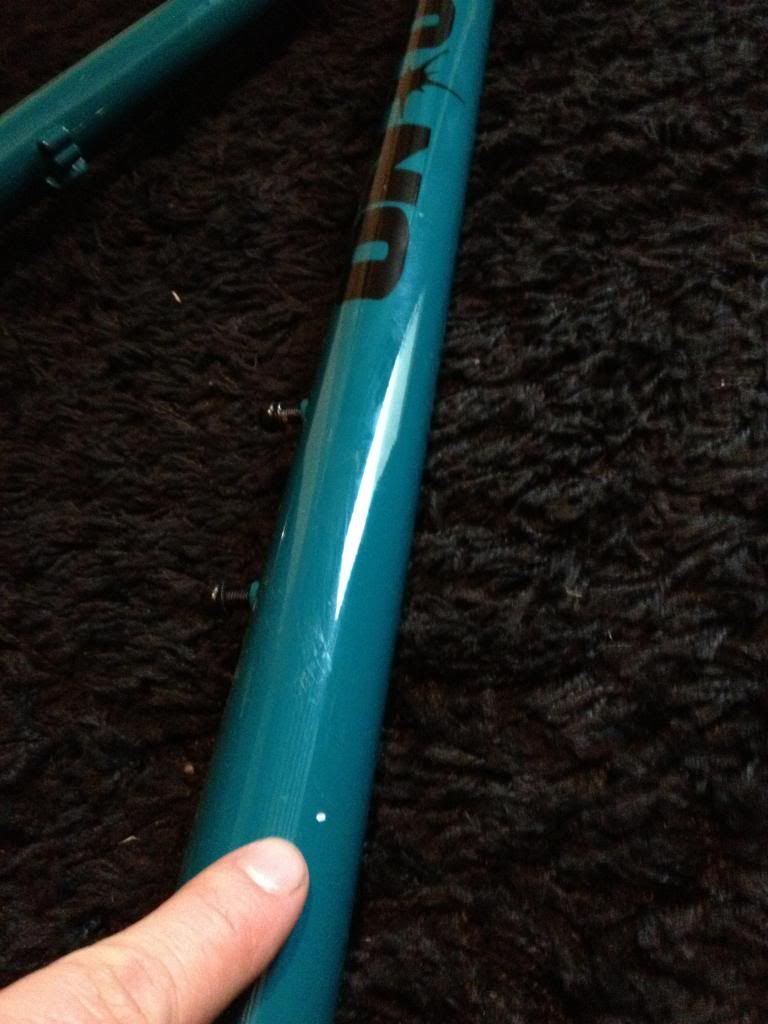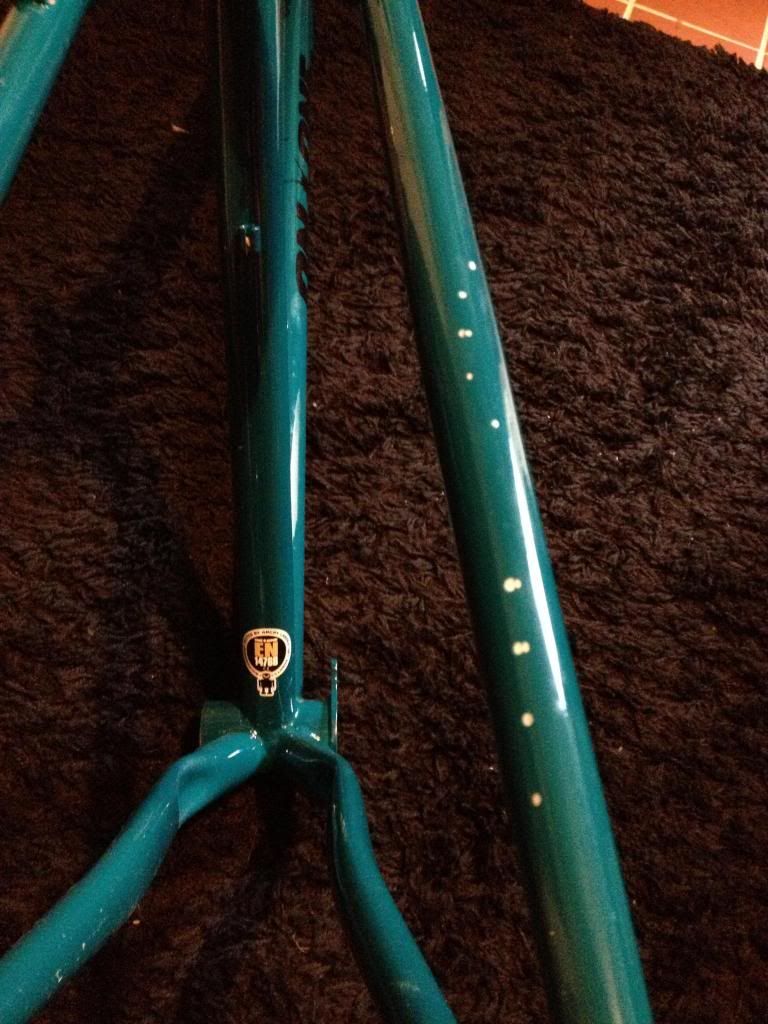 next up is a nice set of kona project 2 29er forks, disc or v brake, 1 1/8 and 195 mm steerer, axle to crown is about 460mm
£45 posted
FSA orbit MX, headset, hardly been used - mint condition, £17 posted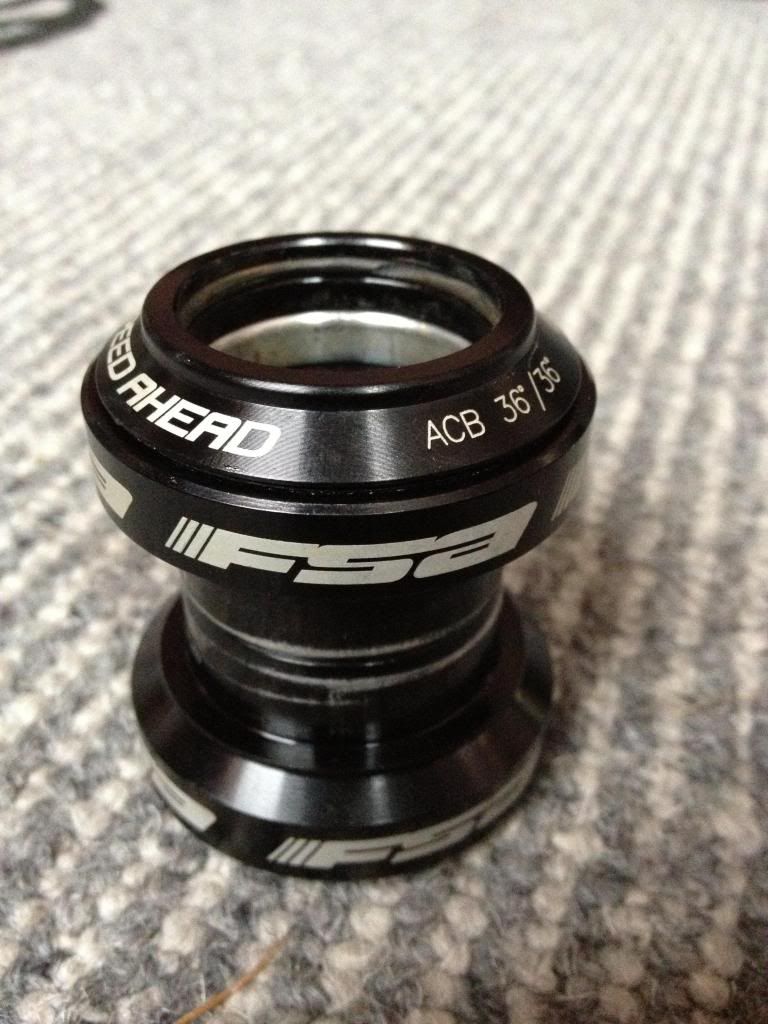 Azonic World force risers, 31.8, 760mm wide, fitted to a half built bike but never ridden, £28 posted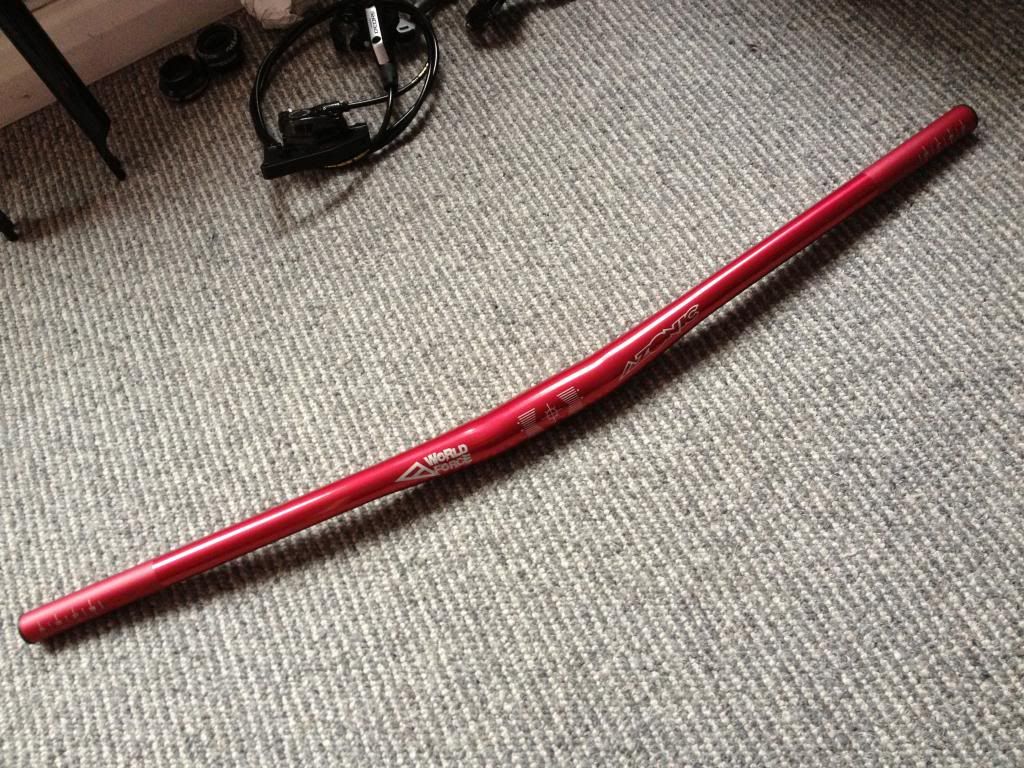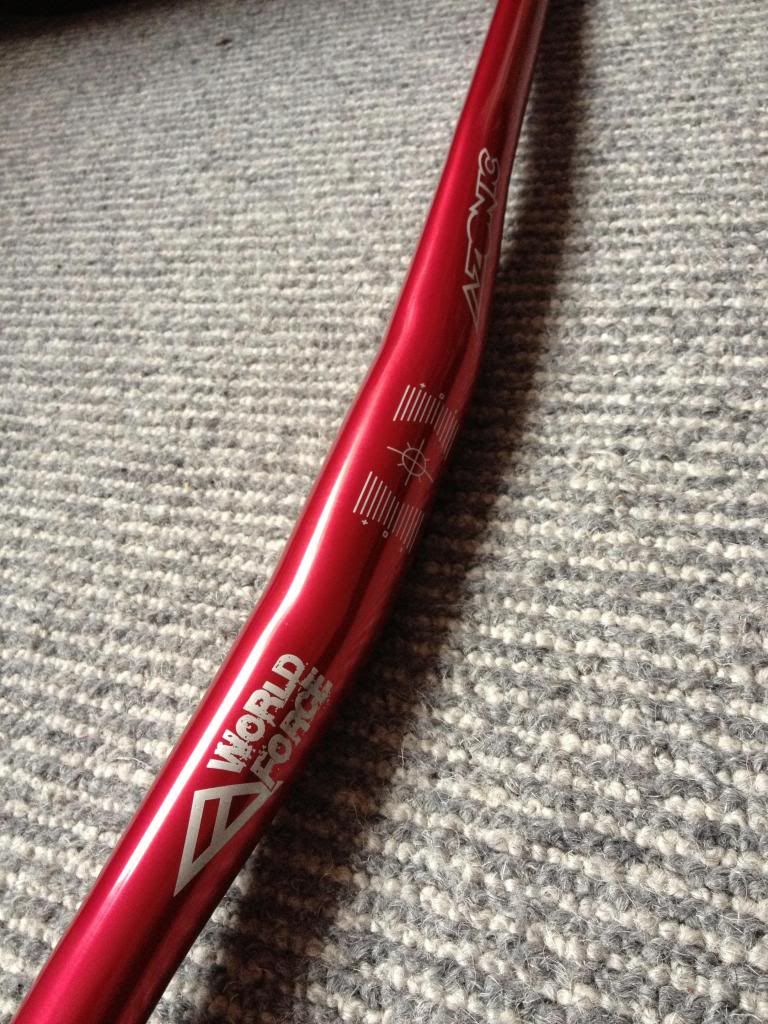 sun ringle 29er wheels, bought the same time as the on-one frame, mint, seen the same amount of use, the tyres even smell new still! the rims are sun ringle equalizer and the hubs are novatech sealed cartridge bearings, they come complete with
continental race king 2.2 tyres and tubes - good to go, I paid £250 literally a month or so ago - £190 for the lot posted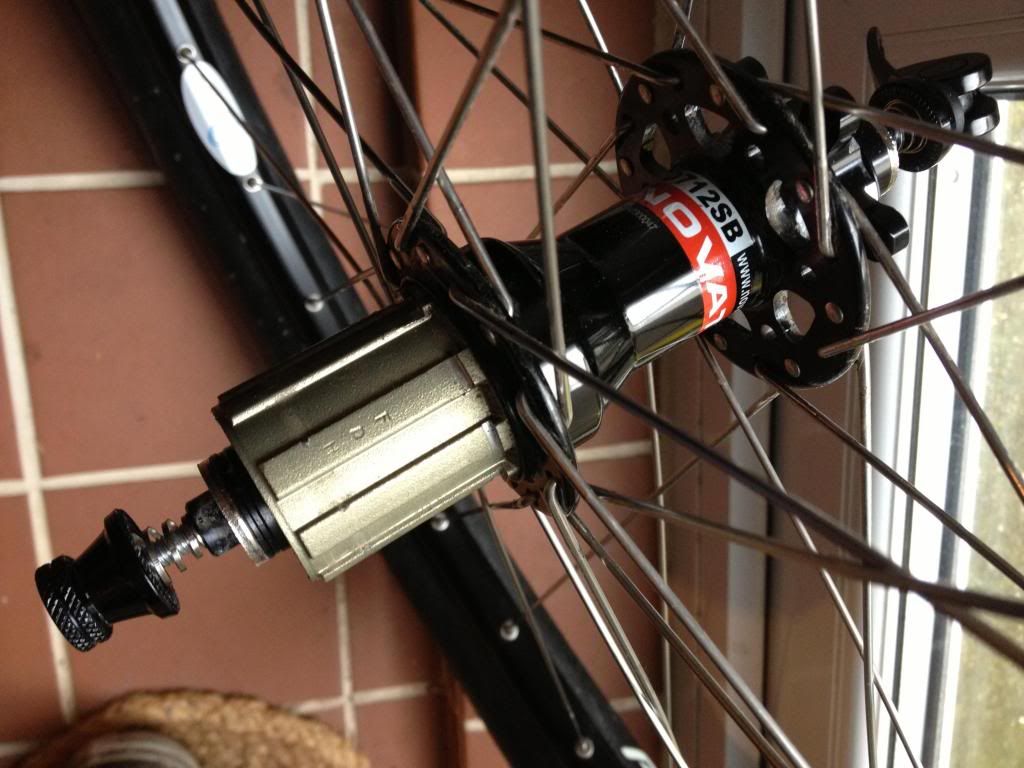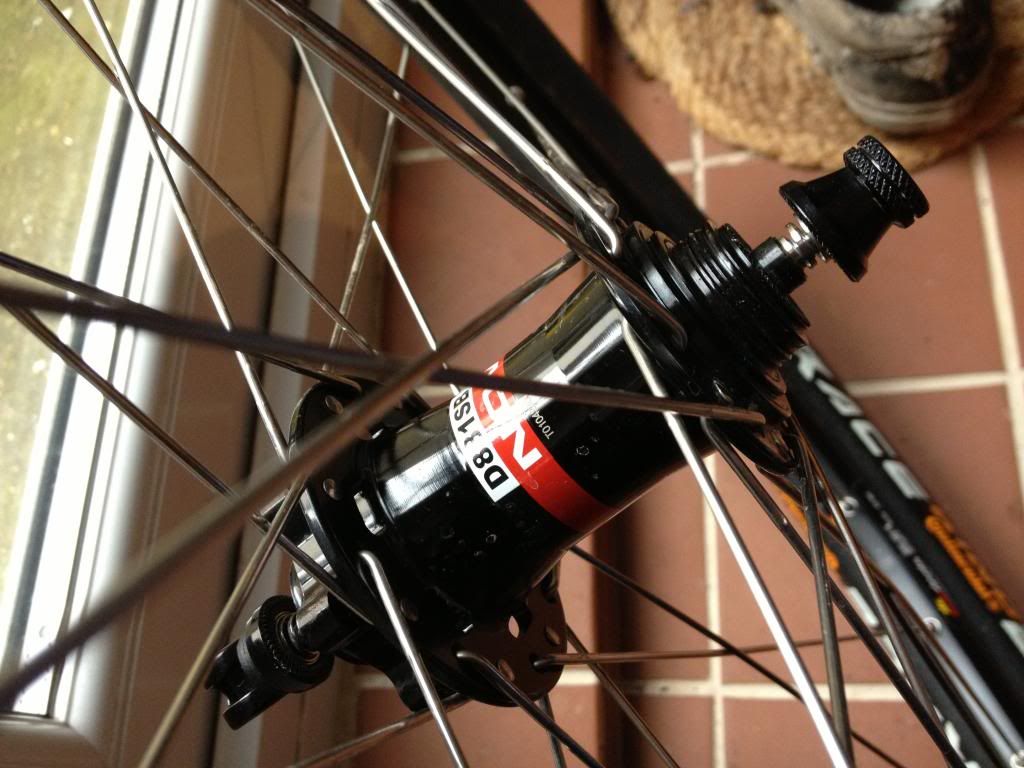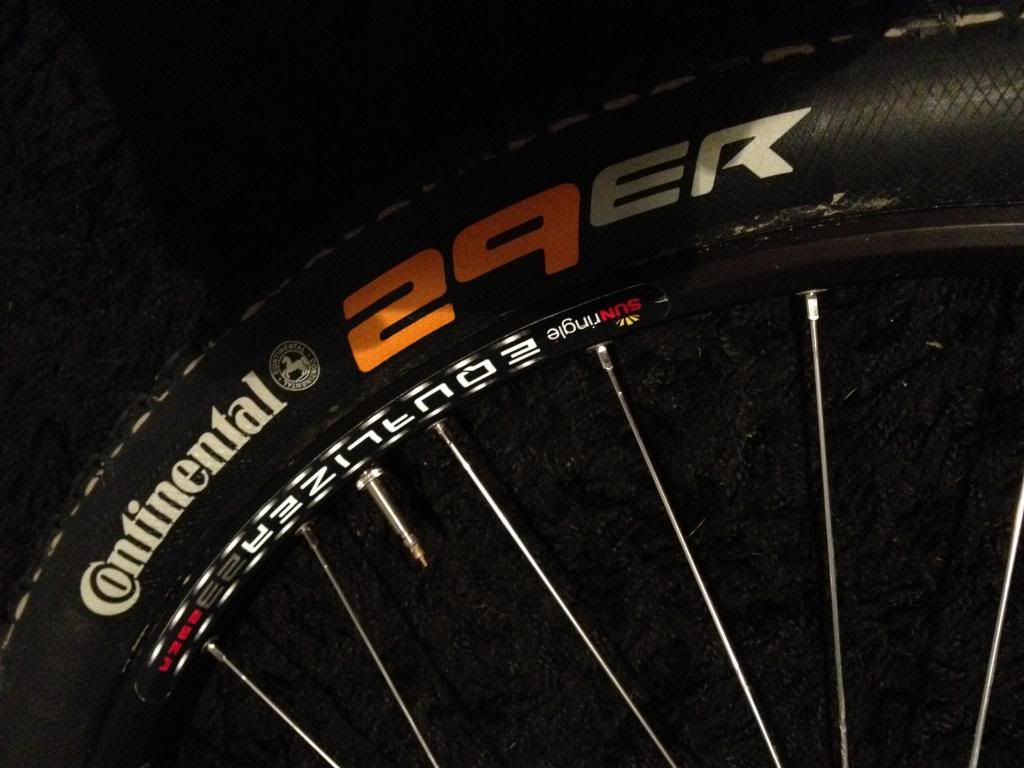 DMR Chieftan crank, I bought this second hand for my cruiser project, however that was sold but I kept the crank, nice bombproof bit of kit!
£40 posted
Brand new Shimano Deore rear disc brake with 203mm superstar rotor and the correct frame mount (for an IS frame) bought this about 2 weeks ago for the on-one but never fitted it, as the frame is going this has to aswell! also there is an SLX used front disc brake again with a superstar rotor and the correct mounting bracket for IS forks, the hoses are 160mm rear, 850mm front, £50 each posted or the pair for £95
next up is a DMR sidekick frame with BMX BB shell and crank, just need rid of this now, £60 posted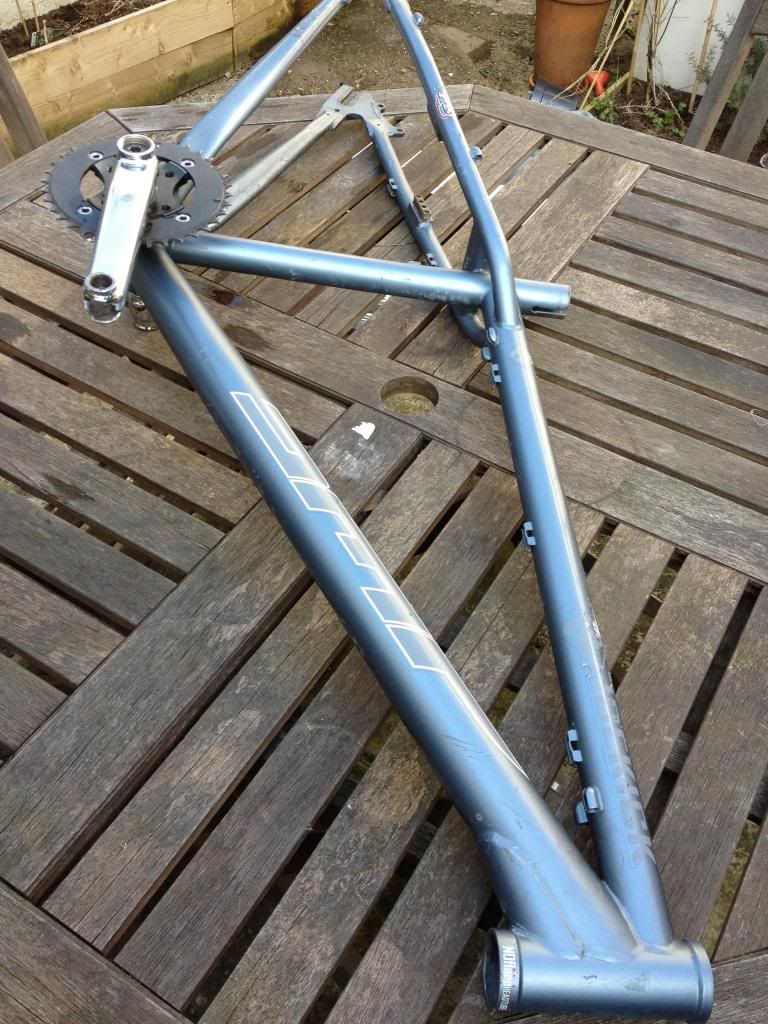 also have a Flow Moe jump frame, its been rawed and lacquered, the headset pictured is not included in the sale however there is a DMR seat clamp (not pictured) - £60 posted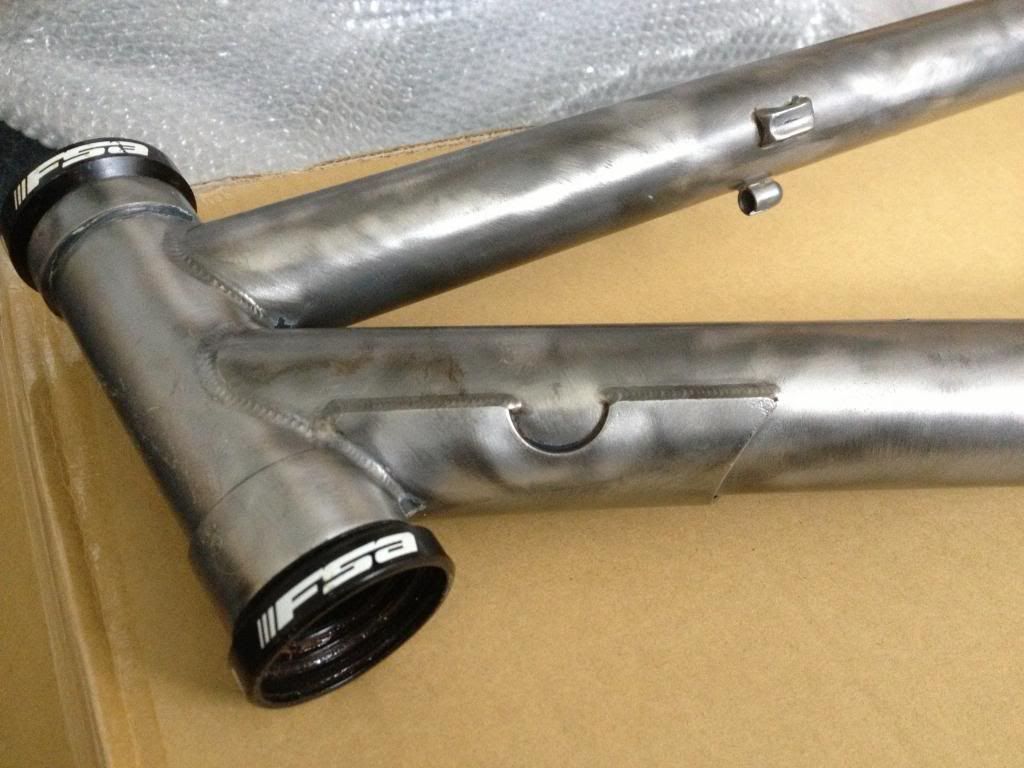 open to SENSIBLE offers, all this stuff is going on ebay later on tonight for a 5 day auction - all starting at 99p to end Sunday evening, please drop me a PM if you want any of the stuff, if anyone wants more than one item then I will combine postage so things work out cheaper!
Cheers
UPDATE! - All items now sold apart from the SLX front brake, £50 posted, any takers?