For sale, feel free to comment on pricing or offer.
Ritchey ocr wcs wheels. Formula hubs. Rear wheel bearings are notchy so will need replacing really, cartridge bearings. One tiny ding in rear wheel and both very! slightly out of true. Nothing to worry about though. One is presta and I think the other was drilled to schraeder but never been a problem (or it was like that form factory im not sure, looks well done). 20mm front 135 rear.
£75 posted.
SRAM x0 rear mech. Medium cage 20th anniversary edition. In great condition though has the odd mark. Top jockey is a little warped but both ok. £70 posted.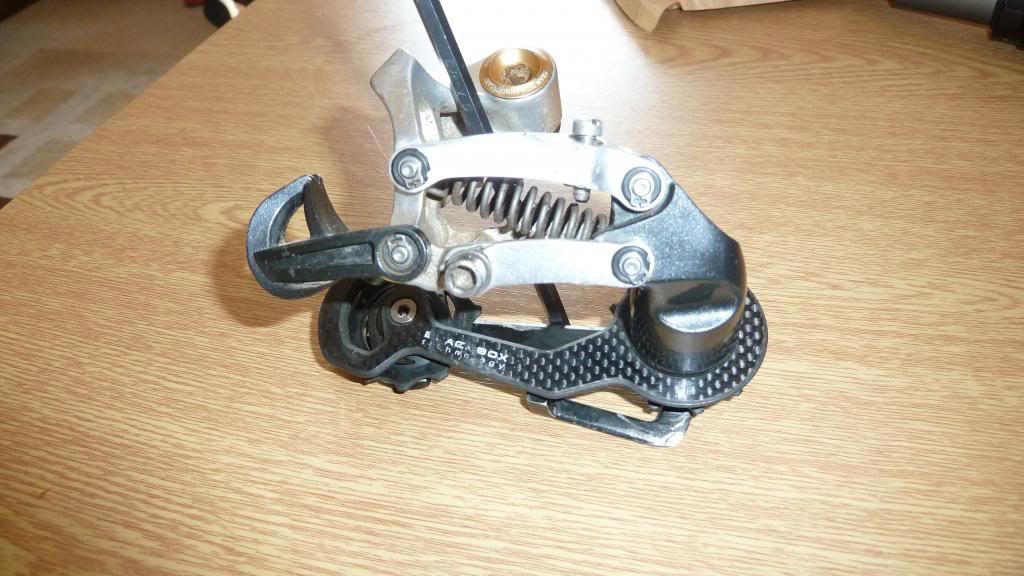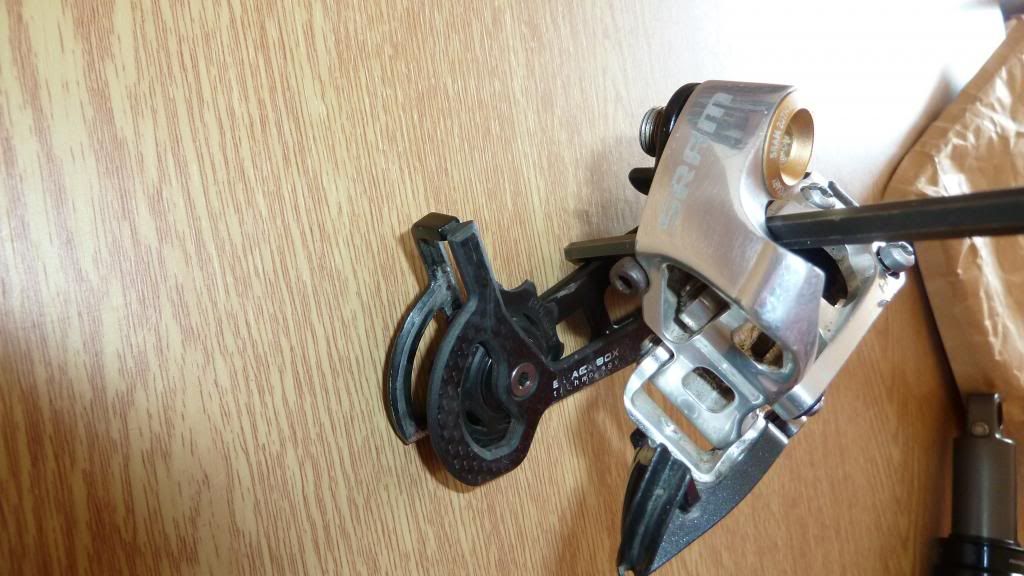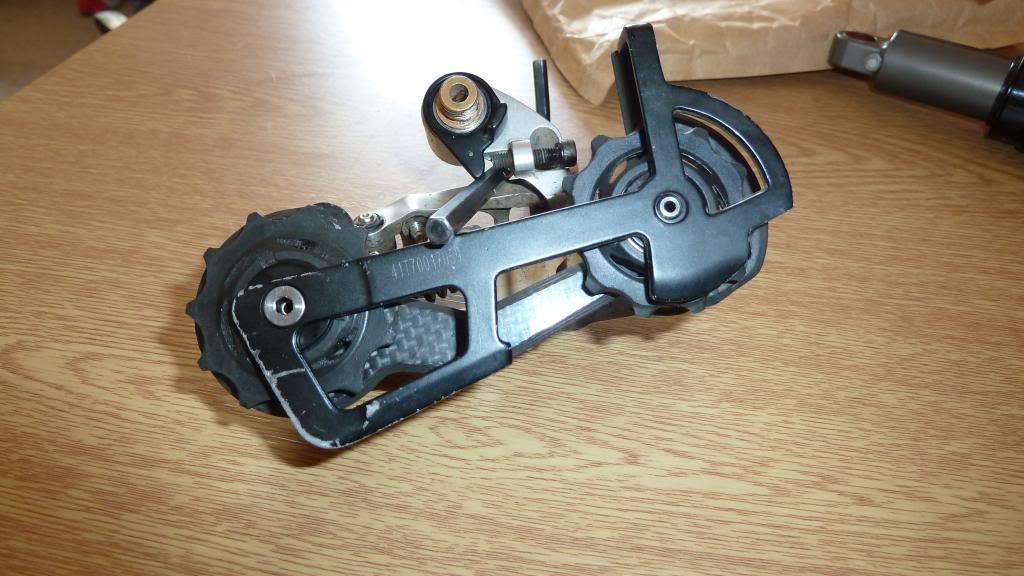 E thirteen LG1. Minor cosmetic marks but all else is in great condition. Missing one of the bolts but easy to replace.
Looking to trade for a device that uses bash of similar.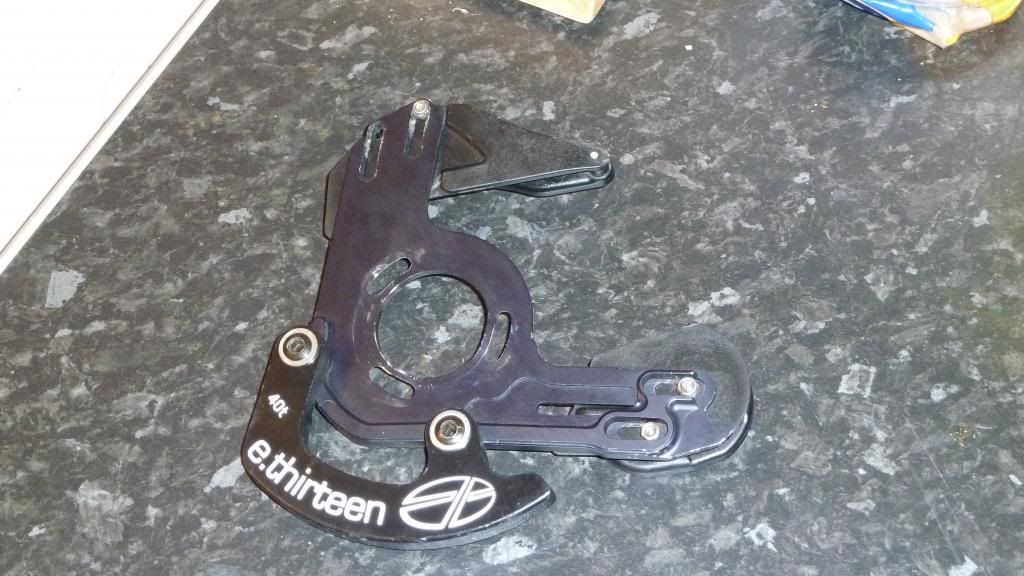 Sold.
Hope m4 brake set. IS mounts (one bolt hole on rear has been helicoiled). Pretty good overall condition. Fresh bleed in both. Braided hoses. (No pads but im looking to get some soon if anyone wanted to split the cost and I can send them on). Think they are for 203mm rotors? (Will include a set of hayes v8 ones if I can find them. Not sure if they will be true though). Have red reservoir caps for extra.
£100 posted. Gone.

Chris king headset in pewter? Ok overall condition. Could do with a fresh clean and grease but runs fine if not and is simple to do anyway. All parts included. Only rub shown in picture and looks a little worse than it is. 1 1/8th.
£50 posted. Gone.

Fox float R shock. 190x50. Was working well on my bike. Then it went soft? Holds pressure fine though so no clue whats up. Upgraded instead. Has a mark on lower stanchion which didn't affect performance and a mark on the body. Couple other scuffs but ok overall condition. No hardware but bushes are still in there. £50 posted. Gone