Raceface DEUS XC Stem, 90mm long with small rise. Close to perfect. £15 posted Now Sold
Raceface silver alloy riser bar, a massive 713mm wide and to fit standard clamp size. Slight marking where controls have sat, but overall very good. £15 Posted Now Sold.
Or take both for £25!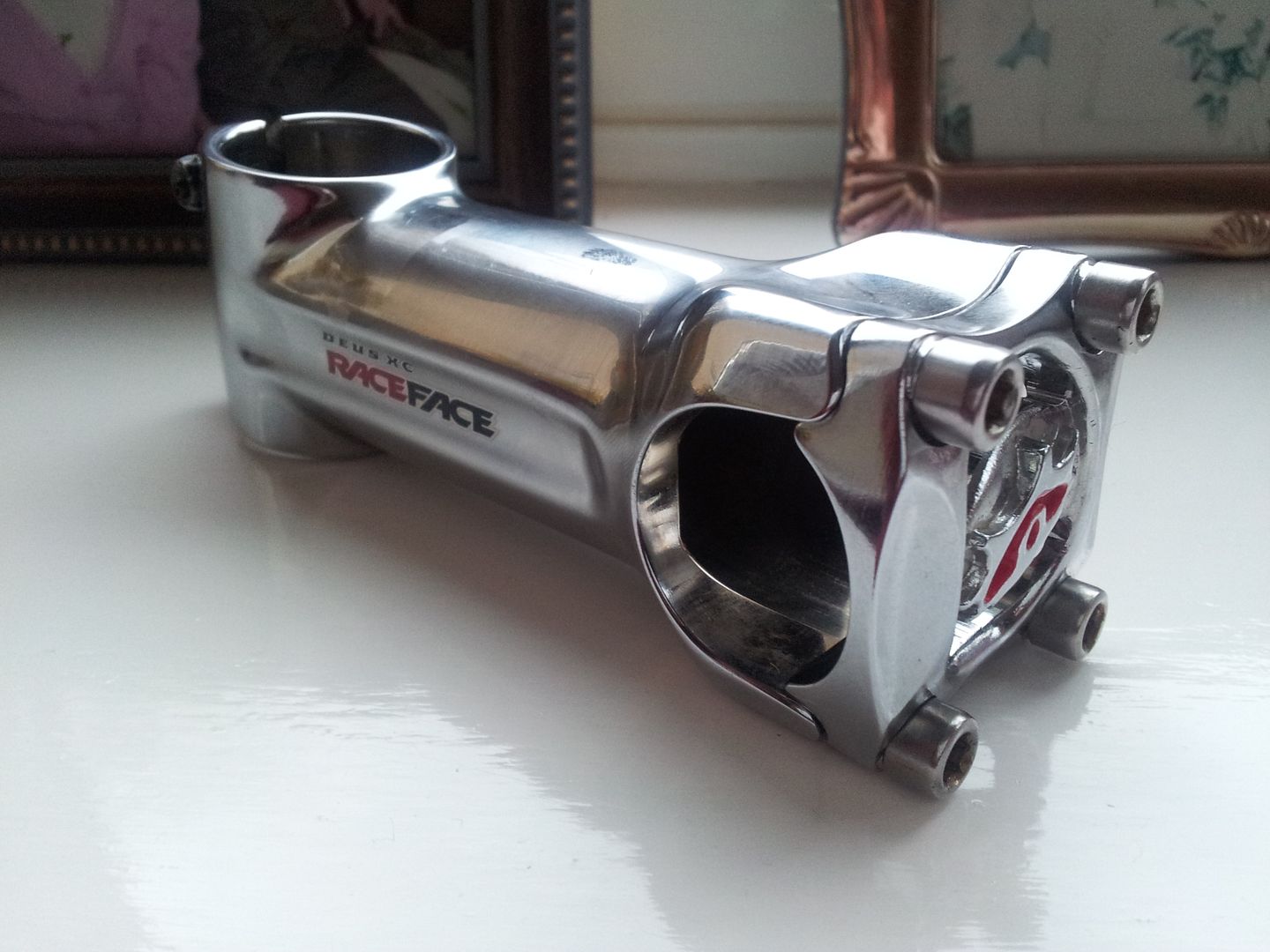 _________________
Back in the Dekerf Mountain Club - Hurrah! (1995)
Trek STP-300 (2001)
GT Zaskar (1992)
Dave Lloyd Tirant (Road) Paul Milnes X Bike (2013)