Hope hoops with straight pull spokes, I bought these second hand recently but no longer need them, they are in good working condition with super smooth hubs and really loud clicky responsive free hub!
9 speed as far as I'm aware, (that's what I used anyway) they are a little grubby in places but perfectly useable,
£145 posted for the pair - WHEELS SOLD
Second up I have a nice full set of hope discs
Used hope disc brake set up for grabs, only selling this as I have no use for them anymore (bought a new shimano group set and it came with disc brakes so I'm using them now)
These are in very good condition, they were bled back in November and probably seen about 60 miles since, also new pads/hoses were fitted along with all new nuts and bolts, the hoses are expensive ones, not sure exactly on the brand but similar to goodridge or something and they are braided, both are smooth and sharp, front rotor is 180mm, rear is 160mm, both for IS fitting although an adapter from your local bike shop can make them fit post fittings.
Front hose is 83cm, rear is 145cm (approx)
I paid £145 for these second hand (with the service etc) back in November so grab a bargain!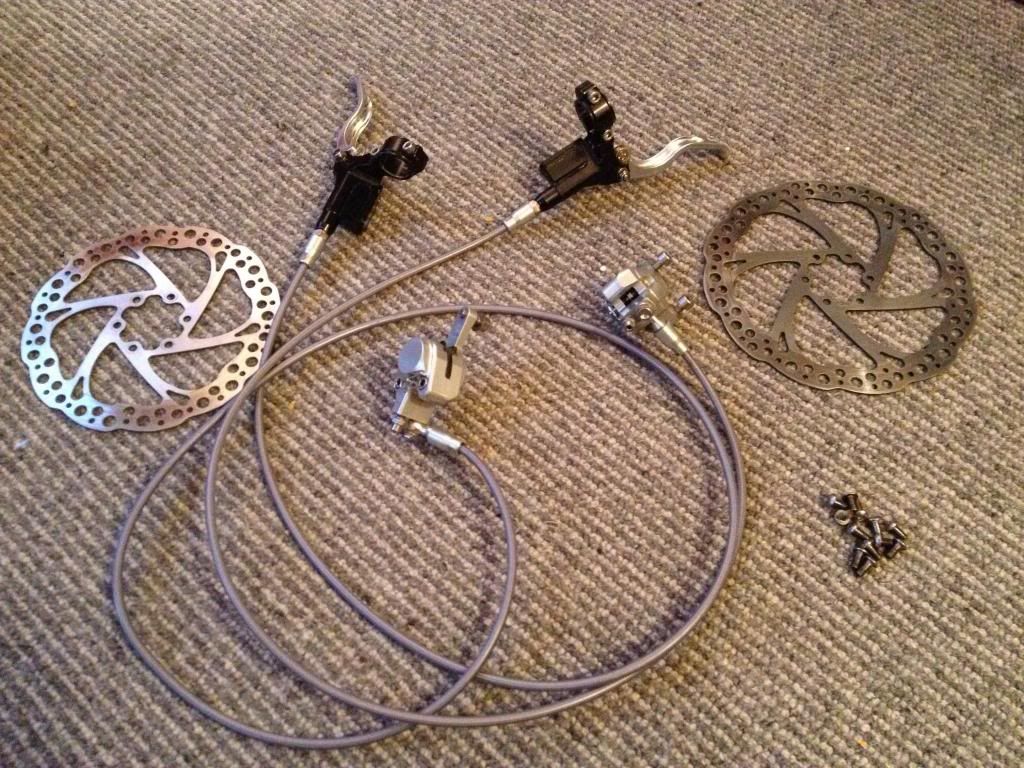 they are also on eBay (priced slightly higher)
Cheers