Blackspire DS1 chain device
36-40T, 104 bold pattern ISCG fitment.
Good condition, these things work amazingly well! Never once lost the chain and they run very quietly!
£30 posted
Superstar Lazer chain device
32-42T, ISCG fitment with BB fitment adapter. This is a really nice device, only reason I'm selling it is because my new frame is ISCG05.
£25 posted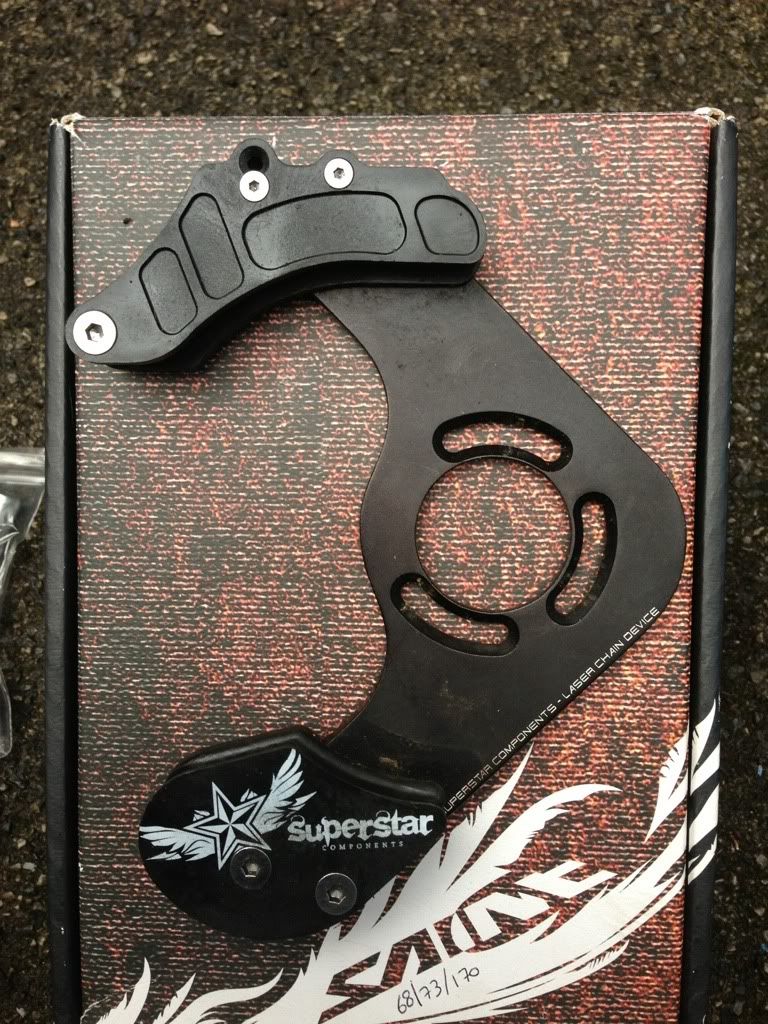 Bash guard, believe its goes up to 36T
£15 posted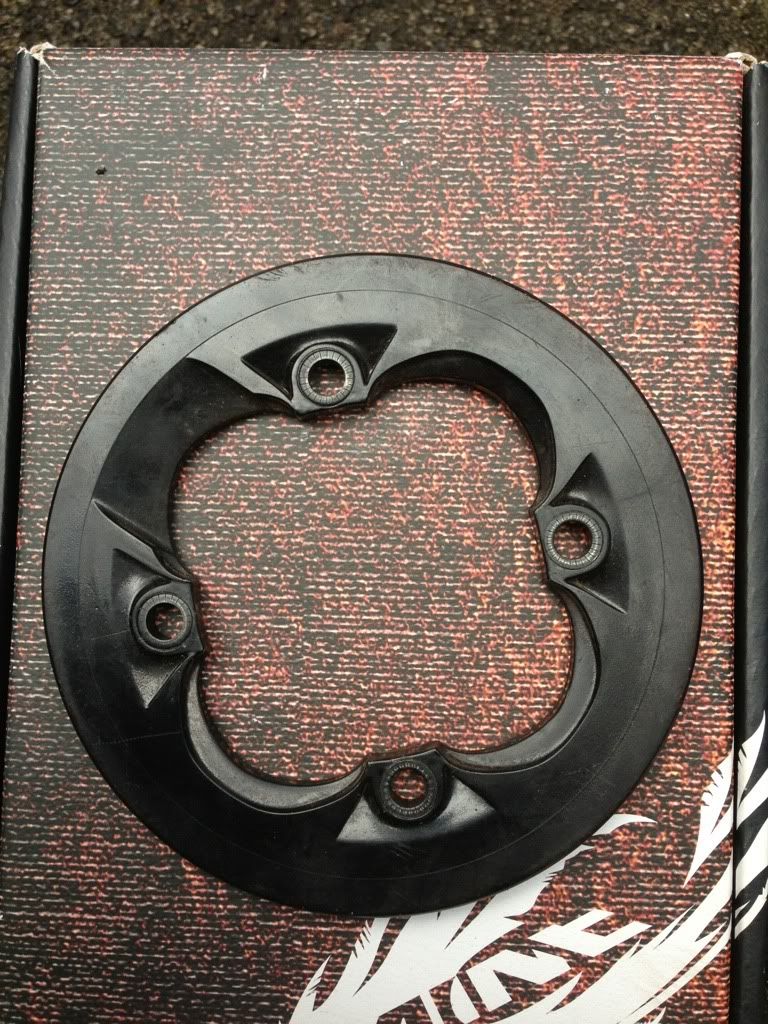 Hope pro 2 rear axle conversion
This converts a hope pro 2 hub to a 10mm bolt up, which fits a 135 QR Frame, it stiffens the frame up no end over the standard QR fitment. Only used this for a few rides before changing to a 12mm thru axle.
£15 posted