had these for a while and not really used them!
since owning them i have bled them once (never needed it again). the rear made need a bit more juice, but i've never had issues with it underbraking. its still a solid brake.
currently installed on my [recently semi stripped] FSR:
In full working order.
comes with 1 x brake brace (slightly modified to allow tyre clearance) and a bit of rust/some paint chips - but still structurally sound. (the pic shows it a bit muddy as well)
all pads have a good amount of life left in them.
service/bleed kit comes with olives, hose connectors, 2 bottles of Magura blood (one half full, the other unused) and other bits - can upload pics soon.
not sure on hose lengths right now, but can get these when i go to get more pics of the bleed/service kit bits.
yet another addition to my recent cull....
£52 (PP goods) or £50 PP gift
posted signed for.
if i'm off on pricing, make a sensible offer
pics:
rear brake: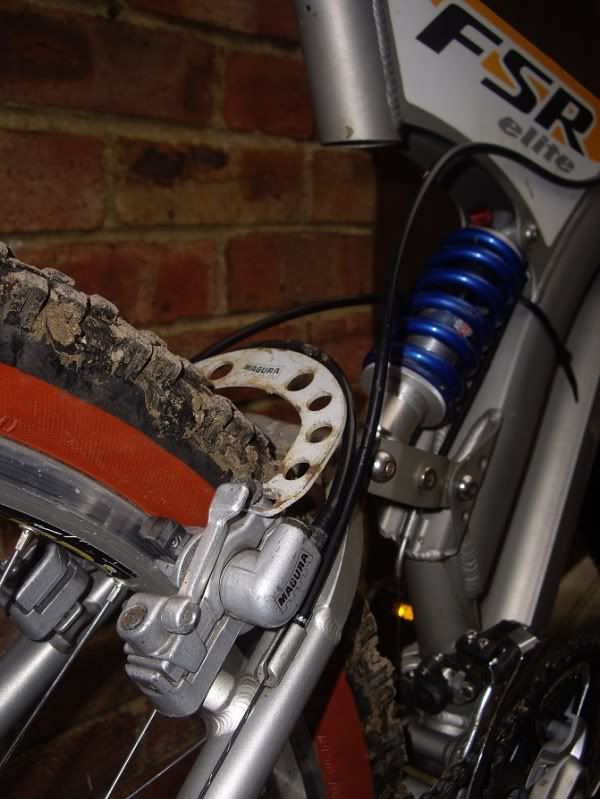 _________________
My Bikes:
>Specialized FSR Elite '99:
viewtopic.php?t=173952&highlight=
>Diamondback Apex build:
viewtopic.php?f=6&t=320993
Projects
>FSR frame bearing upgrade project:
viewtopic.php?f=41&t=288979
"Happy is my last goal"