Right I've got a holiday coming up in a couple month and need to gather some spending money.
I'm open to sensible offers.
Mavic x139 v brake wheels on giant v brake hubs all black. Spin forever and have recently been trued.
Come with skewers and rim tape. 8/9 speed cassette compatible. £50 posted
Mavic x517 v brake wheels on deore lx hubs, metallic red rims, silver spokes. Rims aren't in best condition, were like this when I got the wheels. Been trued recently and spin well. 8/9 speed cassette compatible. £40 posted
deore lx 9 speed shifter, good working condition £6 posted
SOLD SOLD SOLD SOLD
stx rc st-mc36 rh lever shifter combi in good condition £8 posted.
deore lx v brakes, parrallelogram type with Clarks cartridge pads and spare inserts, good working order.
£20 posted
Metallic blue v brakes, good condition, £15 posted
random rotors all 160mm £10 posted the lot
avid v brake set £15 posted
EXC TEC Canti brakes with cables, pads and levers. These came off the giant.
£10 posted
Deore lx rear mechs. one Missing jockey wheels and back plate other complete and working, Long cage. £12 posted
Deore lx front mech e-type. £8 posted
bike hut mini bar ends, scuffed and scraped £5 posted.
xt front mech fd-m738 up pull high band 28.6. £5 posted
identi seatpost 30.4mm cut to 11" £8 posted
Just putting this here to see if there's interest in it, was built for a mate, 4month ago and no sign of him buying it, so its up here at what its cost me.
Specialized P All mountain bike.
Manitou stance static forks.
Deore lx crankset with truvativ boxguide and 38t ring.
Sram x-5/7 gearing, 8 speed.
Halo sas wheels quick release front/rear schwalbe blackjack tyres.
Specialized seat, post, clamp.
Clarks skeletal brakes in white, recently bled on 160mm rotors.
£300 collected ovno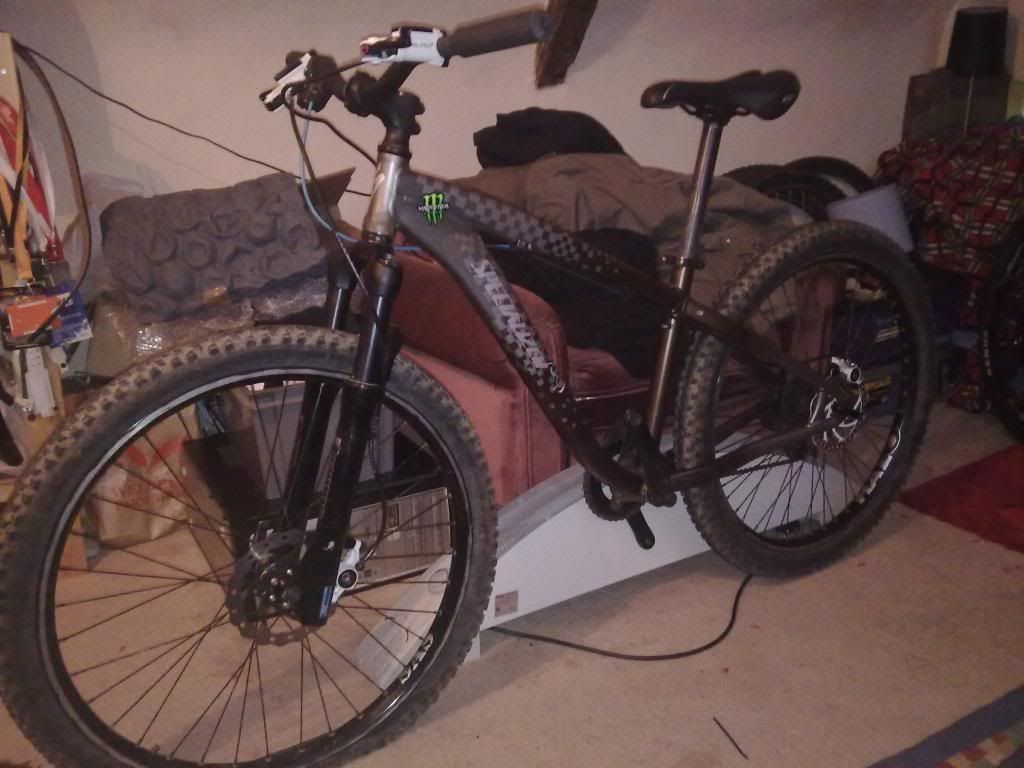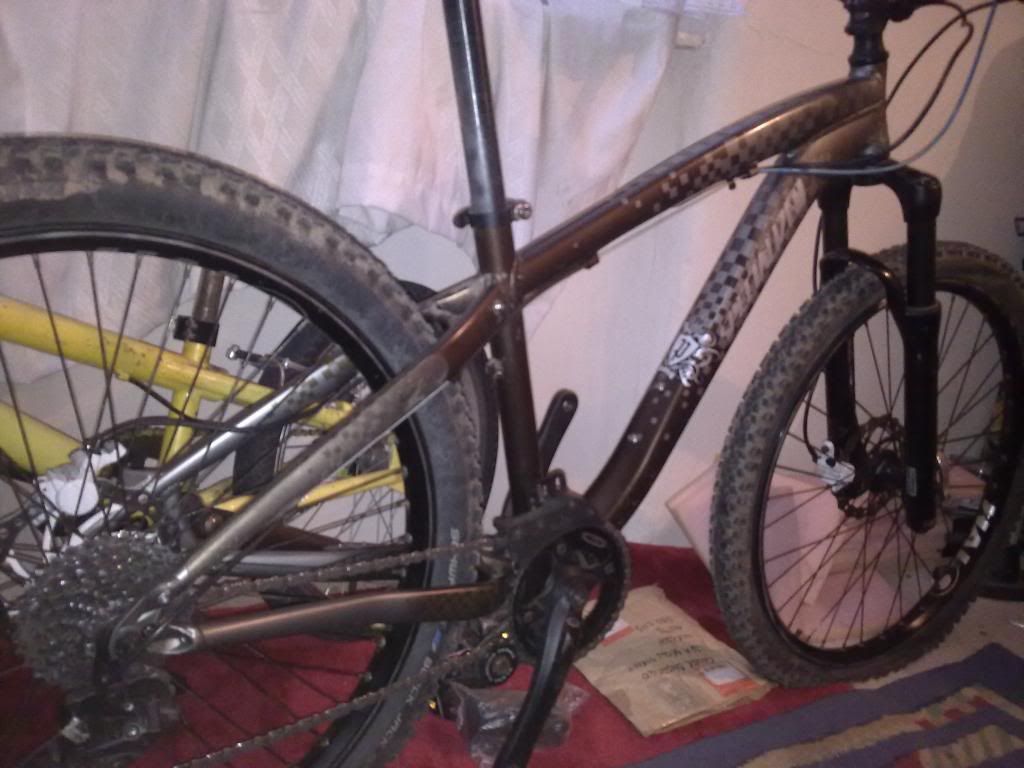 _________________
Current bikes

'62 Carlton continental
'09 Mongoose Teocali Custom
GT I-Drive 3.0
Voodoo bmx