Completely standard apart from
White race face atlas dm mount stem
Blue sunline bars 750mm
Black odi longnecks or lime green dmr loc ons
Ignore the ibeam seat and post. Keeping them
Vgc. Always cleaned and lubed after every ride and always stored upside down to keep fork seals lubed
£1000 Ono
Dark green 1 1/8th standard fit king headset inc topcap and crown race.
Vgc
Smooth as silk. Only selling as it doesn't fit my new frame.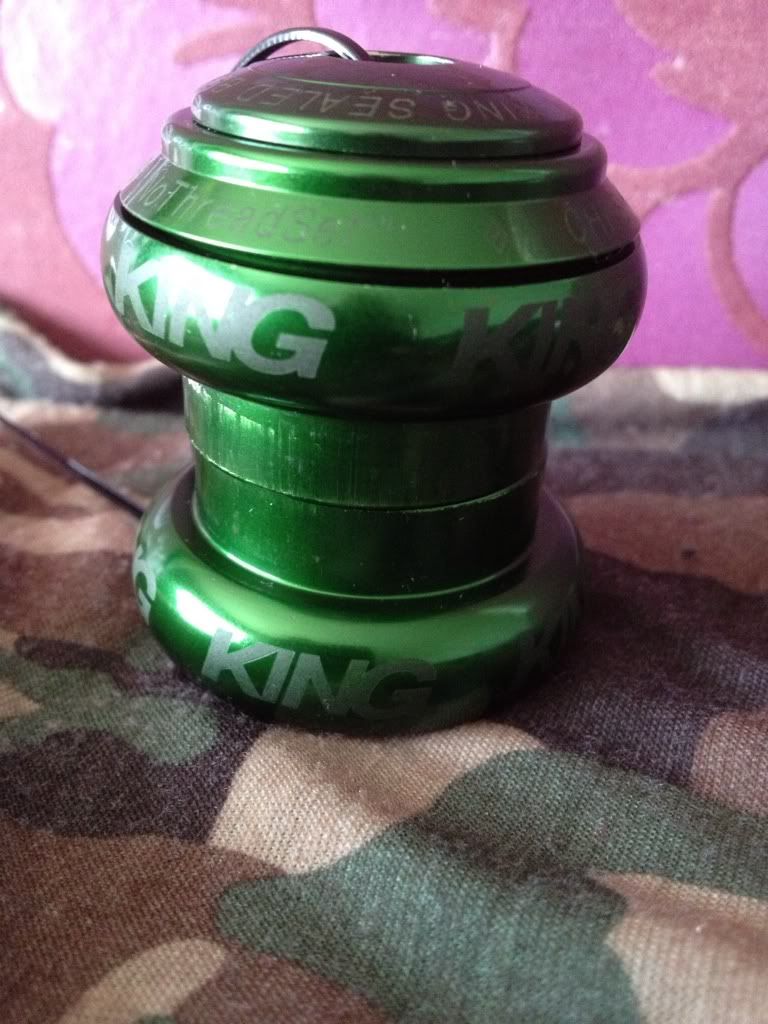 £55
Dmr sidekick frame/seat/seatpost
Standard mtb bb and dropouts
Chrome with blue decals. No dents etc. just minor scratches
Think the post is stuck in the seat tube but haven't had the chance to look at it properly due to work.
£50
Only selling due to a big repair bill to my car
I'm in Kettering nn16 if people want to see
Cheers
Gary